Global Conflict This Week: Negotiating with North Korea
Developments in conflicts across the world that you might have missed this week.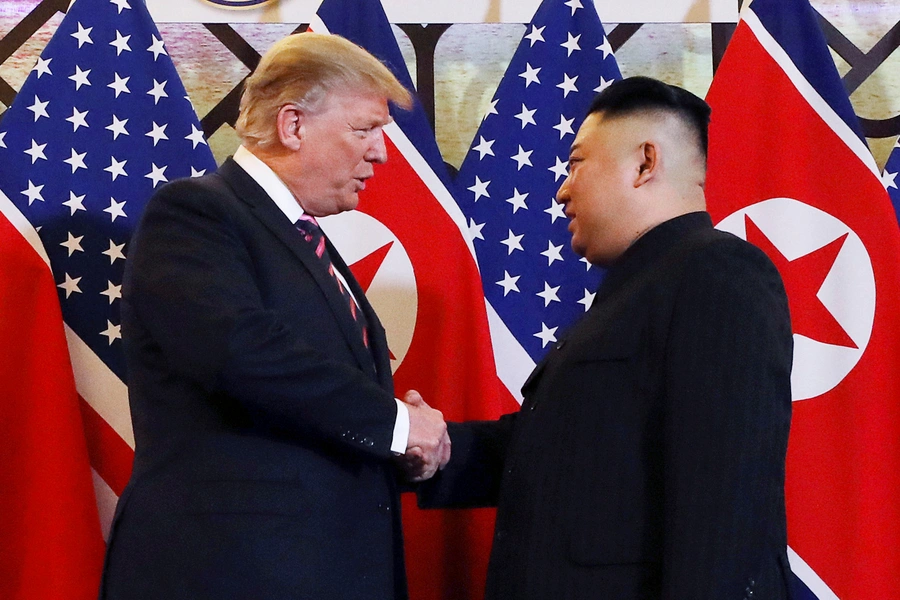 Welcome to "Global Conflict This Week," a series that highlights developments in conflicts across the world that you might have missed this week. Stay up to date on these conflicts and others with the online interactive, the Global Conflict Tracker, from the Center for Preventive Action (CPA).
Trump and Kim Meet for Second U.S.-North Korea Summit
On Wednesday, U.S. President Donald J. Trump and North Korean leader Kim Jong-un met in Hanoi, Vietnam, for the second summit on North Korean denuclearization. During the second round of formal talks, Washington sought assurances that Pyongyang would dismantle its nuclear weapons program, while the latter desired concessions that would include sanctions relief. On Thursday, negotiations ended early over disagreements about sanctions relief.
This CFR Backgrounder provides more information about U.S. sanctions on North Korea. More on the North Korea crisis»
Tumultuous Week Between India and Pakistan
On Tuesday, the same day India carried out air strikes in Pakistan, four Pakistani civilians were reportedly killed in cross-border fire. A day later, Pakistan's armed forces shot down two Indian fighter aircraft in Pakistani airspace. At the same time, India claimed it struck a Pakistani jet traveling in Indian airspace. Pakistan's Prime Minister Imran Khan responded by announcing that Pakistan will release a captured Indian pilot as a "peace gesture."
CFR Senior Fellow Alyssa Ayres argues that countries interested in peace in South Asia should encourage Pakistan to uphold its obligations as a UN member state. More on the conflict between India and Pakistan»
Protests and Escalating Tensions in Gaza
On Monday, thousands of Gazan protestors called for Palestinian Authority President Mahmoud Abbas to step down following his attempts to put financial pressure on Hamas. Demonstrators also called for Israel to end its decade-long blockade of Gaza.
Separately, on Thursday, a UN commission reported that Israel may have committed war crimes or crimes against humanity in a crackdown last year on protestors at the Gaza border. According to UN investigators, Israeli forces killed 189 people.
More on the Israeli-Palestinian conflict»
Libya Agrees to Hold National Elections
On Thursday, the United Nations announced that internationally-recognized Prime Minister Fayez al-Sarraj and the self-styled Libyan National Army's (LNA) General Khalifa Haftar agreed on the necessity of holding national elections in Libya. Separately, on Monday, an attack carried out by forces loyal to Haftar killed at least nineteen civilians in the southern Libyan city of Murzuq, as the LNA continues a push to gain control of the El-Sharara oilfield.
CFR's Andrew Seger and Carnegie Endowment for International Peace's Frederic Wehrey discuss divisions and the potential for democracy in Libya. More on the civil war in Libya»