Global Conflict This Week: New Reforms and Transitions in the DRC
Developments in conflicts across the world that you might have missed this week.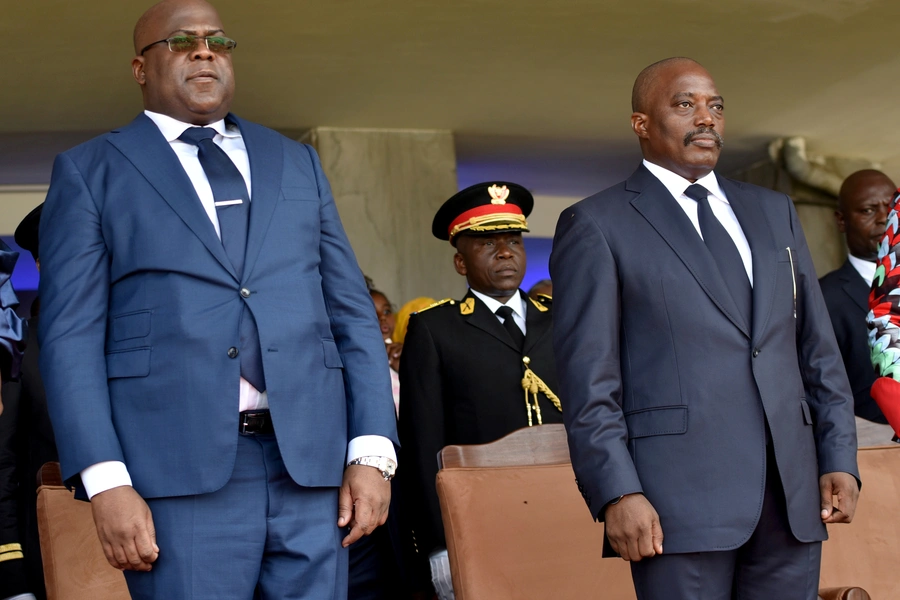 Welcome to "Global Conflict This Week," a series that highlights developments in conflicts across the world that you might have missed this week. Stay up to date on these conflicts and others with the online interactive, the Global Conflict Tracker, from the Center for Preventive Action (CPA).
New Reforms and Transitions in the DRC
Democratic Republic of Congo President Felix Tshisekedi announced on Monday that all prisoners held for their political views, particularly those arrested during protests before last December's election, will be released. Amid these recent announcements, on Thursday President Tshisekedi and his predecessor Joseph Kabila said that together they will form a coalition government. Kabila's Common Front for Congo holds a majority of seats in the National Assembly.
CFR Senior Fellow Michelle D. Gavin questions the DRC's most recent transfer of power.
More on violence in the Democratic Republic of Congo»
A Recent Crackdown on Islamist Militancy in Pakistan
On Tuesday as part of a new crackdown on Islamist militant groups, officials in Pakistan arrested forty-four people affiliated with banned organizations, including the brother of Jaish-e-Mohammad leader Masood Azhar. Additionally, on Thursday Pakistani officials announced that the government had seized 216 national religious seminaries and education institutions as well as 176 health-related facilities with ties to outlawed Islamist militant groups.
More on Islamist militancy in Pakistan»
North Korea Reportedly Rebuilds Launch Site
On Monday, cybersecurity researchers reported that North Korean hackers continued to target American and European businesses while U.S. President Donald J. Trump and North Korean leader Kim Jong-un met in Hanoi, Vietnam, last week for a second summit. Separately, on Thursday new satellite imagery confirmed that North Korea began reconstruction at its Tongchang-ri site, which is used to test rocket engines and to carry out satellite launches. According to South Korean intelligence officials, the rebuilding reportedly began before the U.S.-North Korea summit in Hanoi.
CFR Senior Fellow Scott A. Snyder discusses the status of North Korea's nuclear and missile programs.
More on the North Korea crisis»
New Report: Children Linked to Islamic State Detained and Tortured in Iraq
On Wednesday, Human Rights Watch released a new report accusing the Iraqi and Kurdistan Regional Government (KRG) authorities of arresting hundreds of children for suspected links to the self-proclaimed Islamic State and using torture to coerce confessions. According to the report, 1,500 children were arrested by Iraqi and KRG authorities in 2018 for allegedly having affiliations with the Islamic State.