Happy Birthday to the U.S. Army!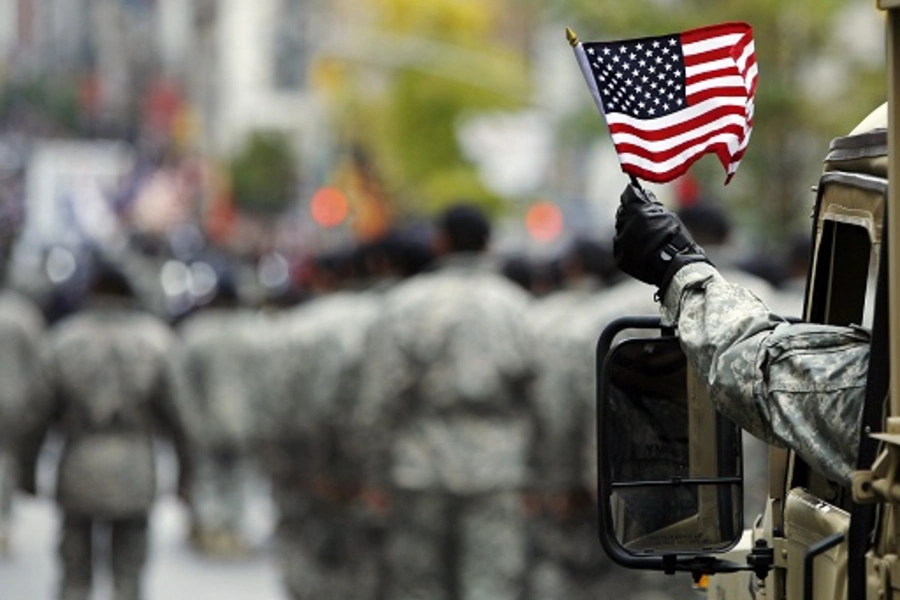 The United States Army celebrates its 243nd birthday today. If you see an active duty, former, or retired member of the United States Army today, wish their service Happy Birthday.
The Army website provides a short but thorough overview of its history. Here are five things worth knowing:
Eleven Army generals went on to become president of the United States: George Washington (General), Andrew Jackson (Major General), William Henry Harrison (Major General), Zachary Taylor (Major General), Franklin Pierce (Brigadier General), Andrew Johnson (Brigadier General), Ulysses S. Grant (General), Rutherford B. Hayes (Major General, Brevet), James A. Garfield (Major General, Volunteers), Benjamin Harrison (Major General, Brevet), and Dwight D. Eisenhower (General). No Navy Admiral, Marine Corps General, or Air Force General has ever been elected president. (Chester A. Arthur was Quartermaster General of the New York State Militia at the start of the Civil War, but I don't believe he was mustered into federal service.)
The highest rank in the Army is General of the Armies of the United States. Only two men have held it: George Washington and John Pershing. Efforts to give General Douglas MacArthur the title failed. Washington got his title posthumously on July 4, 1976. During his lifetime, the highest rank he achieved was Lieutenant General. President Ford issued the executive order elevating Washington to six-star status because given the military's strict hierarchy he was technically outranked by the four- and five-star generals who came after him. President Ford's executive order directs that Washington shall always be considered the most senior U.S. military officer.
I asked Colonel Daniel S. Morgan, an active duty U.S. Army officer spending the year as a military fellow at CFR, what to read to learn more about the Army's history. Below is what he recommended, organized into three categories: political science, history, and leadership. He picked three for leadership because "it is that important." (I will add a fourth, Colonel Morgan's own book, Chasing the White Rabbit: A Discovery of Leadership in the 21st Century, which he co-authored with his brother.)
Political Science:
History:
Leadership:
Colonel Morgan also recommended five films to watch:
Darkest Hour (2017). It's "a good look at the political decisions that lead to war."
12 Strong (2018). It "discusses what it is to have the patriotism to deploy."
 Dunkirk (2017). It accurately "portrays sacrifice and war."
Last Flag Flying (2017). It "explores nuanced reactions to the loss of a family member and soldier."
Corey Cooper assisted in the preparation of this post.
​ ​ ​​ ​​