Happy Birthday to the U.S. Army!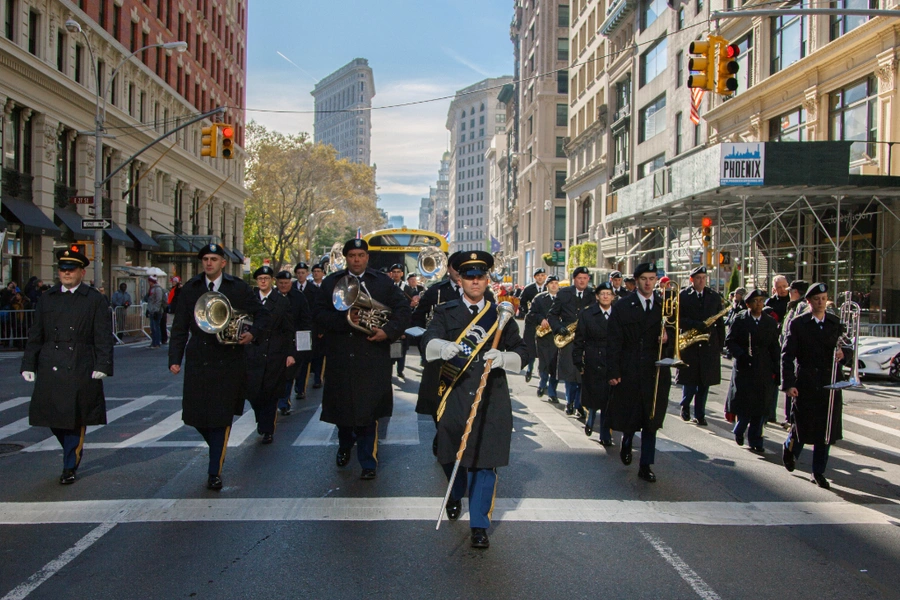 The United States Army celebrates its 244th birthday today. If you see an active duty, former, or retired member of the United States Army today, wish their service Happy Birthday.
The Army website provides a short but thorough overview of its history. Here are five things worth knowing:
The Army is the oldest of the four services. It was created on June 14, 1775, making it four months older than the United States Navy, five months older than the United States Marine Corps, and 172 years older than the United States Air Force, which began as part of the Army.
Eleven Army generals have gone on to become president of the United States: George Washington (General), Andrew Jackson (Major General), William Henry Harrison (Major General), Zachary Taylor (Major General), Franklin Pierce (Brigadier General), Andrew Johnson (Brigadier General), Ulysses S. Grant (General), Rutherford B. Hayes (Major General, Brevet), James A. Garfield (Major General, Volunteers), Benjamin Harrison (Major General, Brevet), and Dwight D. Eisenhower (General). No Navy Admiral, Marine Corps General, or Air Force General has ever been elected president. (Chester A. Arthur was Quartermaster General of the New York State Militia at the start of the Civil War, but I don't believe he was mustered into federal service.)
The highest rank in the Army is General of the Armies of the United States. Only two men have held it: George Washington and John Pershing. Efforts to give General Douglas MacArthur the title failed. Washington got his title posthumously on July 4, 1976. During his lifetime, the highest rank he achieved was Lieutenant General. President Ford issued the executive order elevating Washington to six-star status because given the military's strict hierarchy he was technically outranked by the four- and five-star generals who came after him. President Ford's executive order directs that Washington shall always be considered the most senior U. S. military officer.
The Medal of Honor has been awarded to a member of the Army 2,452 times. Put differently, 70 percent of all 3,522 Medals of Honor awarded have gone to soldiers.
There are about 469,900 active duty Army personnel.
I asked Colonel Erica C. Nelson, an active duty U.S. Army officer spending the year as a military fellow at CFR, for her recommendations on what to read to learn more about the Army. Below is what she recommended in light of the Army's chosen theme this year: America's Army: Honoring the Call to Service From D-Day to Today.
Stephen Ambrose, Band of Brothers, E Company, 506th Regiment, 101st Airborne: From Normandy to Hitler's Eagle's Nest (1992). Col. Nelson chose this book because it's "written from actual interviews of the veterans of Easy Company, 506th Parachute Infantry Regiment," who participated in D-Day and the Battle of the Bulge. She adds that "the book personalizes the individual soldier, the bonds that develop while serving, and gives accurate accounts of the battles.
Laura Hillenbrand, Unbroken: A World War II Story of Survival, Resilience, and Redemption (2010). Col. Nelson explains it's "the true story of Army Air Forces bombardier Louis Zamperini, highlighting his extraordinary spirit of survival after his bomber crashed into the Pacific and he was later taken prisoner."
Liza Mundy, Code Girls: The Untold Story of the American Women Code Breakers of World War II (2017). Col. Nelson says this untold story is "a good reminder that the war was not just fought overseas. Women were recruited as code breakers and were an integral part of the wartime intelligence community. Not only did their service evolve military intelligence, it also challenged gender roles."
Hampton Sides, Ghost Soldiers: The Epic Account of World War II's Greatest Rescue Mission (2001). Col. Nelson says Ghost Soldiers offers "a view of another side of war" because it "tells the story of a daring rescue mission of 513 POWs being held in a Philippines camp, many who were survivors of the Bataan Death March."
Col. Nelson also recommended a miniseries and a film:
Corey Cooper assisted in the preparation of this post.