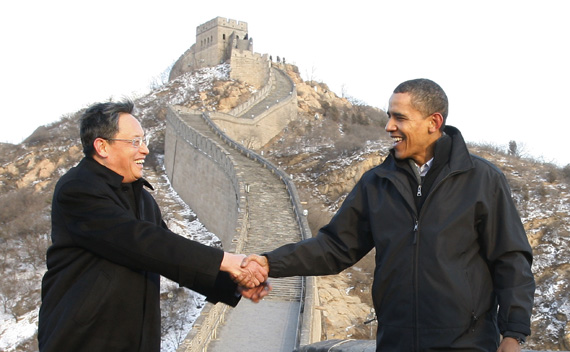 CFR's Center for Preventive Action has released its report on Managing Instability on China's Periphery, the product of a series of workshops that included a useful meeting with Chinese academic specialists held in Beijing last April. At that meeting, I provided analysis of several sources of North Korean vulnerability, an assessment of scenarios for instability in North Korea and potential international responses, and a set of specific policy recommendations for how the United States and China might address the current incongruity in their respective priorities, with China favoring stability over denuclearization and the United States favoring denuclearization over stability.
North Korea had not so long ago seemed to be a promising issue on which the United States and China were able to work together, especially with the emergence of the second nuclear crisis in late 2002 and early 2003. However, that momentum has not been sustained, especially following North Korea's second nuclear test in 2009. Instead, China has reinforced its economic engagement with North Korea despite going along with strengthened international sanctions against North Korea as embodied in UN Security Council Resolution 1874. Despite differing priorities and approaches—especially over what would constitute an acceptable end-state on the Korean peninsula (i.e., the shape of Korean reunification)—the United States and China still share a limited sphere of common interests in stability and crisis management as it relates to North Korea.
In my chapter, I advocate strengthened Sino-U.S. cooperation to address a number of specific issues on which the two countries share common interests (but you'll have to read the report to find out what they are). In fact, many other American specialists have also urged the two governments to learn from the history of the Korean War and to engage in official dialogue as a means by which to limit the real possibility that these two large powers might accidentally come into conflict over the Korean peninsula; unfortunately, the prospect of official dialogue on this sensitive subject remains low despite the potential risks that rising tensions might again make the Korean peninsula a stage for conflict between the United States and China.