Just When You Thought Southeast Asia's Democratic Regression Couldn't Get Any Worse …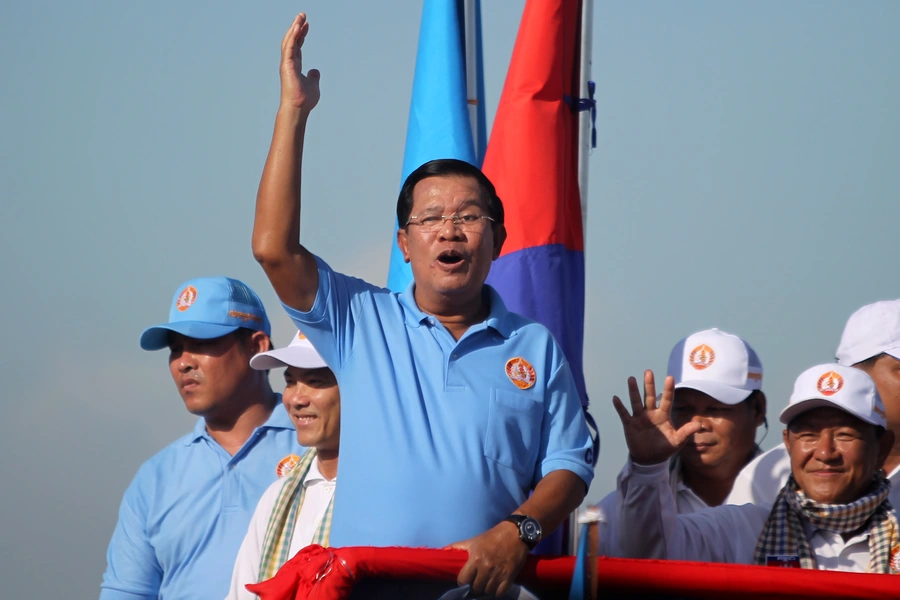 Part Two
Read Part One here. 

Could the situation for democracy in Southeast Asia, which had seemed on the verge of having multiple consolidated democracies in the 2000s, get worse these days? Well, actually … In recent weeks, authoritarian rulers have demonstrated even more willingness to crack down in Cambodia and Thailand. And, Myanmar is descending into the kind of civil strife that could easily undermine the democratic transition—or even make some army leaders think they need to seize control of the country again. Likely worried about the opposition's gains in 2013 national elections and in 2017 local elections—and perhaps emboldened by the election of a U.S. government that has demonized reporters and downgraded rights promotion as a component of U.S. foreign policy—long-serving Cambodian prime minister Hun Sen has gone on the attack against his opponents in the past six months. Hun Sen also probably is seizing this chance to defang the opposition before national elections next year.

Hun Sen has now taken his crack down to a level not seen in decades. Last week, opposition leader Kem Sokha was arrested on treason charges. He was just one of many people who have been caught up in Hun Sen's crackdown. In recent weeks the government also has forced the National Democratic Institute to remove its foreign staff from the country and end its programs in Cambodia. The Hun Sen government also has gone after the Cambodia Daily, one of the foundations of Cambodia's independent press. The Cambodia Daily, which had been an important voice for independent reporting in the country, published its last issue yesterday. Hun Sen also is threatening Voice of America and Radio Free Asia's Cambodia outlets, among other media outlets and civil society organizations. There are legitimate fears that Hun Sen may try to simply shut down the CNRP opposition party.

Democracy in Thailand is not doing much better, although Thailand's main opposition party, like the opposition CNRP in Cambodia, still probably enjoys significant public support. Former Prime Minister Yingluck Shinawatra apparently has fled the country instead of facing her court date on August 25, on charges related to her administration's rice subsidy scheme. (Her verdict has been postponed until late September.) On the same day two weeks ago that Yingluck did not appear in court, her former commerce minister from the period of Yingluck/Puea Thai rule was given a forty-two year jail sentence in a case related to Yingluck's charges. Some of these charges on the rice subsidy scheme are controversial, since those accused are standing trial essentially for government incompetence. Other Puea Thai leaders face serious charges. The military may indeed hold an election in 2018—or it might not—but in any case it has already tried to destroy the opposition, and to make sure that the armed forces have control of politics for many years to come.

Then there is Myanmar. Since Aung San Suu Kyi's government took power last year, it has concentrated on the economy and on the peace process with a number of ethnic minority groups. Indeed, Suu Kyi's spokesperson has made clear that rights and democracy come behind economic issues and the peace process on the NLD's priority list.

So, Suu Kyi has said little as security forces have gone on a scorched earth campaign in Rakhine State since last autumn, and in recent weeks the security forces and an increasingly powerful Rohingya militant group have laid waste to Rakhine again. The Washington Post noted last week that "witnesses said Myanmar soldiers [have] torched villages and sent thousands of Rohingya fleeing across the Naf River to neighboring Bangladesh, which is already home to about 400,000 Rohingya refugees who have fled Burma in recent years," yet Suu Kyi has not commented on the army's tactics. The fighting in Myanmar shows no sign of ending. Human Rights Watch has documented massive burning of villages, and the United Nations reported this week that some 120,000 Rohingya have fled Myanmar in just the past two weeks, adding to the number of Rohingya as refugees or internally displaced people. Under Suu Kyi, Myanmar reporters also have been increasingly threatened, whether through defamation cases or simply by harassment from the security forces.

There seem to be few signs of a better future for Southeast Asian democrats, at least in the near term. Indeed, if the past five years have been terrible for democracy in Southeast Asia, the next five look even more uncertain.