Morning Brief: Google Tries 'Made in USA'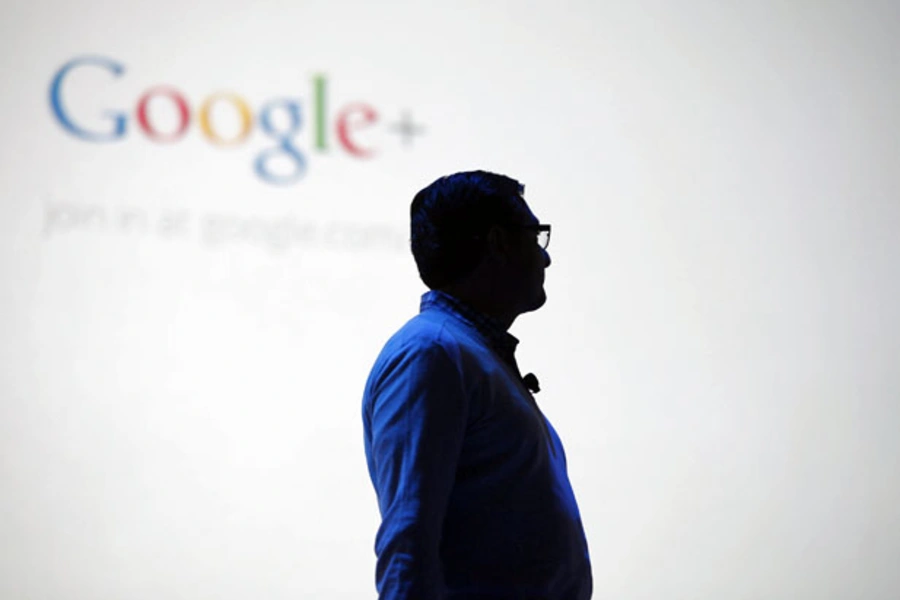 Google's Nexus Q, a wireless home media player designed to compete with the Apple TV, is manufactured in Silicon Valley (NYT). Rising overseas production and transportation costs—as well as longer lead times and the threat of loss of intellectual property—have led more manufacturers such as General Electric and Caterpillar to move some assembly operations back to the United States.  However, other manufacturers have kept production in China because of the difficulty of finding good local sources for component parts and workers in the United States.
The Nexus Q is part of Google's plunge into hardware (WSJ).  Other products include Google Glass, which incorporates an electronic display into a pair of glasses so the wearer can seamlessly integrate the internet into their lives (TechCrunch) and the Android-powered Nexus 7 tablet with similar dimensions and prices to the Kindle Fire (TechCrunch).
CFR's Ted Alden discusses the shortage of skilled workers in the U.S. manufacturing pipeline and the need for firms, governments, and unions to work together to encourage young people to pursue manufacturing careers, and schools to increase relevant education.
International trade and investment. Read more from leading analysts on the debate over next steps in U.S. trade policy.
Infrastructure
Congress to Vote on Transportation Bill Today
Congressional leaders expect quick votes today on a new transportation funding bill (AP).  The legislative package will also extend the temporary Stafford student loan rate cut and modify the federal flood insurance program.  The bill will not change the 18.4 cent-a-gallon gasoline and 24.4 cent-a-gallon diesel taxes that fund the Highway Trust Fund.  Those 1993 rates have not been indexed for inflation, or adjusted as Americans buy more fuel efficient vehicles. Tax revenue has not kept pace with spending.  Since 2008, $34.5 billion of general revenue was used to fund transportation spending the fuel taxes could not cover.
The first Renewing America Progress Report and Infographic Scorecard assesses the current state of U.S. transportation infrastructure policy. The report concluded that, even with passage of the bill, "the United States will struggle simply to maintain, much less improve, its transportation infrastructure."
Political Ads Increasingly Mention Energy
While less than 1 percent of Americans say energy is a top campaign issue, one fourth of spending on broadcast advertising for the presidential campaign has gone to ads that mention energy (WashPost). Energy producers and environmentalists see high regulatory stakes in this election. Oil and gas industry ads tout job creation from expanded production, and attack President Barack Obama for regulatory hurdles and his support of alternative energy.  Meanwhile, environmentalists and Obama supporters fund ads defending those policies and linking GOP challenger Mitt Romney to "big oil".
Infrastructure. Read more on how upgrading the nation's aging network of roads, bridges, airports, railways, and water systems is essential to maintaining U.S. competitiveness.
Debt and Deficits
Stockton, CA, is Largest U.S. City to File for Bankruptcy
Stockton, a Californian city of 300,000, filed for chapter 9 bankruptcy yesterday (Reuters).  Its top two creditors are pension-related; it owes $147.5 million for unfunded pension costs and $124.3 million in pension obligation bonds. Stockton's current budget will cut employee compensation and retiree benefits, but leaves its public pensions and public service funding unchanged. Stockton is also expected to default on more bonds, which could lead to more building seizures by creditors.
North Carolina's Local Government Commission (LGC) was the subject of a recent Policy Initiative Spotlight by Steven J. Markovich. While Stockton, CA, and Harrisburg, PA, default on bonds, the LGC has kept North Carolina's municipalities free of defaults since 1942.
Debt and deficits. Read more from experts on the challenges in reducing U.S. debt.
Education and Human Capital
United States Leads in College Payback
Among OECD nations, the United States enjoyed the largest combined private and public benefit from an individual receiving a college degree. In 2007, an average U.S. man's private net present value (NPV)—lifelong additional earning potential minus all associated costs and adjusted for inflation—for a college degree was $323,808, second only to Portugal which enjoys far lower costs. The U.S. public's NPV—incremental tax revenue and reduced social support costs minus costs like education—was $193,584, highest in the world.
Education and human capital. Read more from experts discussing ways to improve U.S. education and immigration policies.
The Morning Brief is compiled by Renewing America contributor Steven J. Markovich.