Nigeria Security Tracker Weekly Update: October 21 - October 27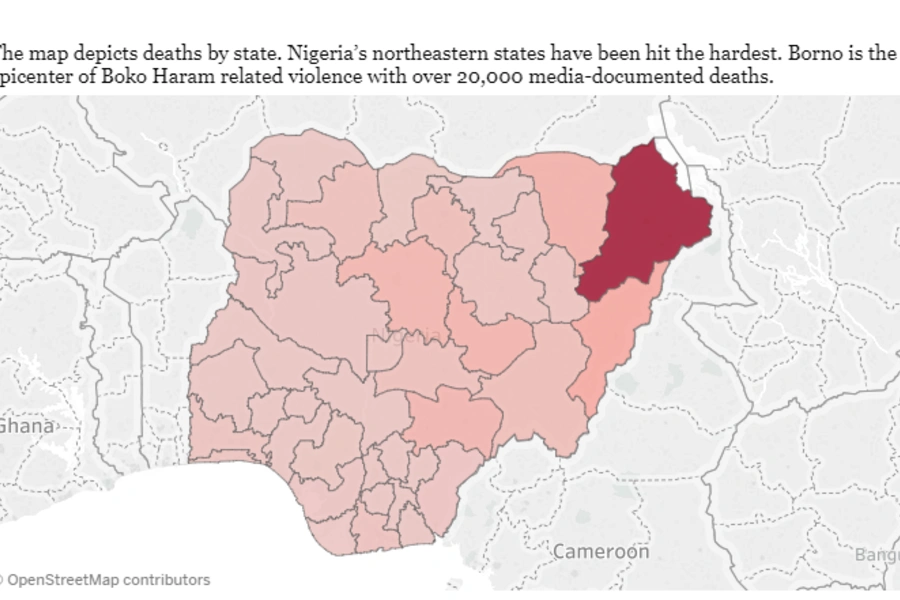 Below is a visualization and description of some of the most significant incidents of political violence in Nigeria from October 21 to October 27, 2017. This update also represents violence related to Boko Haram in Cameroon, Chad, and Niger. These incidents will be included in the Nigeria Security Tracker.
October 21: Pirates kidnapped six from a German ship in Port Harcourt, Rivers.
October 21: Nigerian Air Force bombed a Boko Haram base in Konduga, Borno, killing "many" (est. at twenty).
October 21: Some sources claimed that herdsmen killed 120 in an unnamed part of Zamfara; other news sources refuted this claim as "fake news."
October 22: Three Boko Haram suicide bombers killed themselves and thirteen others in Maiduguri, Borno.
October 23: Herdsmen kidnapped three in Akoko-Edo, Edo.
October 24: Nigerian soldiers killed twelve Boko Haram militants in Ngala, Borno.
October 24: Sectarian violence led to three deaths in Riyom, Plateau.
October 24: Boko Haram attacked a military base in Damaturu, Yobe, killing fifteen soldiers.
October 26: A policeman killed a student in Yenagoa, Bayelsa.