Petro's Total Peace Strategy Faces Challenges, Plus USMCA Brings Judgments But Not Punishments
Petro's Total Peace strategy faces its greatest obstacle yet; USMCA brings judgments, even as countries delay enforcement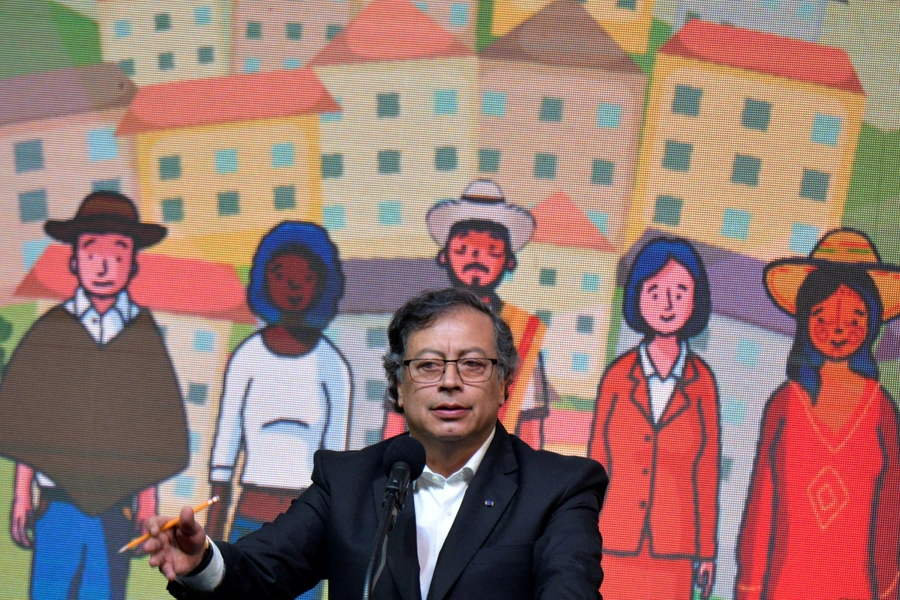 Petro's Total Peace strategy faces its greatest obstacle yet. Colombian President Gustavo Petro's signature Total Peace strategy was faltering for months. Now, after two dramatic setbacks in quick succession, it's on the brink of failure. On October 28, members of the National Liberation Army (ELN), Colombia's largest remaining insurgency group, kidnapped the parents of Colombian soccer star Luis Díaz and later took up arms to shut down the department of Chocó. Nine days later, the Revolutionary Armed Forces of Colombia-Central General Staff (FARC-EMC), a splinter faction of the original FARC group that signed a peace accord with the government in 2016, unilaterally suspended peace talks with the government, before agreeing to rejoin ten days later. Colombians have noticed: nearly 60 percent think Petro's Total Peace agenda is moving in the wrong direction.
Now, Petro government officials and opposition leaders are calling on the president to change course. Senator Humberto de la Calle, former chief negotiator in the peace process that demobilized Colombia's FARC rebel group, advised Petro to refocus on discussions with the ELN–putting talks with other armed groups on the back burner. Colombia's attorney general proposed that Petro hold a plebiscite on the future of Total Peace to give Colombians a greater say. Experts say the government needs to establish clear red lines in future negotiations, get armed groups to commit to end violence before talks move on, and increase coordination between the Ministry of Defense and High Commissioner for Peace on Total Peace objectives. Petro would do well to listen to his critics. If not, he risks leaving behind a legacy of more violence, not less.
USMCA brings judgments, even as countries delay enforcement. All three countries have brought cases against the others under the three-year-old USMCA. All have had or likely will have a share of the wins and losses. The United States lost its claim to Canada and Mexico in a binding dispute settlement panel over auto part rules of origin. Canada already lost one dispute over its dairy quotas in 2021, and now faces another U.S. complaint under similar auspices. Mexico faces a binding panel over its genetically modified corn ban that should rule by March 2024, just three months before Mexico's June presidential election. And the United States is considering launching a panel to address complaints over the favoring of state-owned oil and electric companies over foreign businesses after sixteen months of consultations failed to lead to resolutions. If empaneled, Mexico will most likely lose given government officials' public statements touting discrimination against foreign firms.
Whether countries decide to enforce the decisions is another matter. So far, Mexico and Canada have not introduced retaliatory tariffs on U.S. auto parts, hoping that the United States will comply voluntarily and likely worried about a backlash from both nations' dominant trading and geopolitical partner. And while Canada has dragged its feet over politically sensitive dairy since the adverse 2021 decision, the United States has to date opted not to raise tariffs or apply other retaliatory measures as is its due. And, for now, the United States and Canada are not moving to a binding arbitration process for energy with Mexico, despite the government's violations. The hold comes in part because Mexican President Andrés Manuel López Obrador resolved a few of the outstanding cases, including those involving KKR's shuttered gas distribution centers, ATCO's natural gas pipeline, and Northland's stalled solar permits. With Mexico's Supreme Court upholding the constitutional right to private energy sector investment in April 2022, the Biden administration is likely hoping Mexico's next president changes tack and upholds the law, enabling all three countries to do less disputing.