The President's Inbox: Should the United States Rethink Its Trade Policy?
Each week between now and the Iowa caucuses, I'm talking with two experts with differing views on how the United States should handle a foreign policy challenge it faces. These special episodes are part of CFR's Election 2020 activities, which are made possible in part by a grant from the Carnegie Corporation of New York.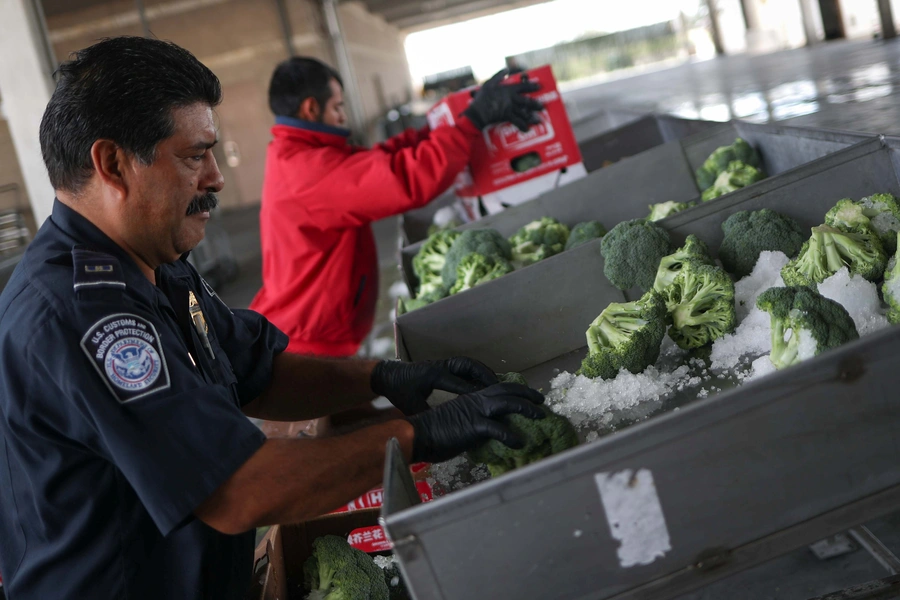 The latest episode of The President's Inbox is live. I sat down with Jennifer Hillman, CFR's senior fellow for trade and international political economy, and Thea Lee, president of the Economic Policy Institute, to talk about U.S. trade policy.
Here are three takeaways from our conversation:
1. The fundamental question in the trade debate is not whether the United States should engage in trade but what the terms of trade competition should be. Trade creates winners and losers, and trade deals go a long way in deciding who wins and who loses. Critics typically argue that U.S. trade deals favor the interests of corporations over the interests of American workers. But the impact of trade deals doesn't fall equally on all workers, or all industries, or on all regions of the country. So deciding where the proper balance lies is inherently subjective—and political.
2. Trade deals generally don't cover all factors that can affect trade flows. Trade deals historically have focused on lowering tariffs, limiting or regulating the use of quotas and other so-called non-tariff barriers, and protecting intellectual property rights. Trade deals typically haven't made it a priority to promote labor rights or protect the environment. These latter two issues have gained prominence in recent years and are at the core of the current dispute over whether the U.S. Congress should approve the U.S.-Mexico-Canada trade agreement.  
3. Protectionism creates problems of its own. Tariffs can help enforce trade obligations. But they can also trigger retaliation that costs jobs. A case in point is the Trump administration's decision to impose tariffs on steel and aluminum imports on national security grounds. Europe responded by imposing tariffs on American exports, hurting people who work in the targeted industries. More generally, the U.S. decision to walk away from trade agreements like the Trans-Pacific Partnership hasn't killed interest abroad in new trade agreements. Instead, many U.S. trade partners have gone ahead with their own trade deals. The result has left the United States, and its firms and workers, on the outside looking in.
Thea has summarized her critique of U.S. trade policy in testimony over the last year before the Senate Foreign Relations Committee and the House Ways and Means Committee. A 2017 report by the Economic Policy Institute provides a more detailed assessment of how trade agreements have hurt American workers.
Kimberly Clausing made the progressive case against protectionism in the last issue of Foreign Affairs. Abraham Newman and Daniel Nexon argue that rather than relying on tariffs to protect American workers, the United States should use its market power to improve global regulatory standards.
CFR's World101 initiative offers a series of explainers about the basic building blocks of trade policy. CFR has backgrounders that explain tariffs, trade deficits, the Trans-Pacific Partnership, NAFTA's economic impact, and the WTO's dispute settlement procedures. Vox has put together an explainer on the U.S.-Mexico-Canada trade agreement and how it differs from NAFTA.
The Trade Talks podcast is worth a listen. Hosted by Soumaya Keynes, trade and globalisation editor for the Economist, and Chad Bown, the Reginald Jones senior fellow at the Peterson Institute for International Economics, it's terrific at explaining the complexities of trade policy.
Margaret Gach helped in the preparation of this post.