Senegal's Democracy Faces a Crisis of Public Trust
Senegal is easy to admire, but the latest news from Senegal is worrying, and it forces observers to grapple with the country's complexities and challenges.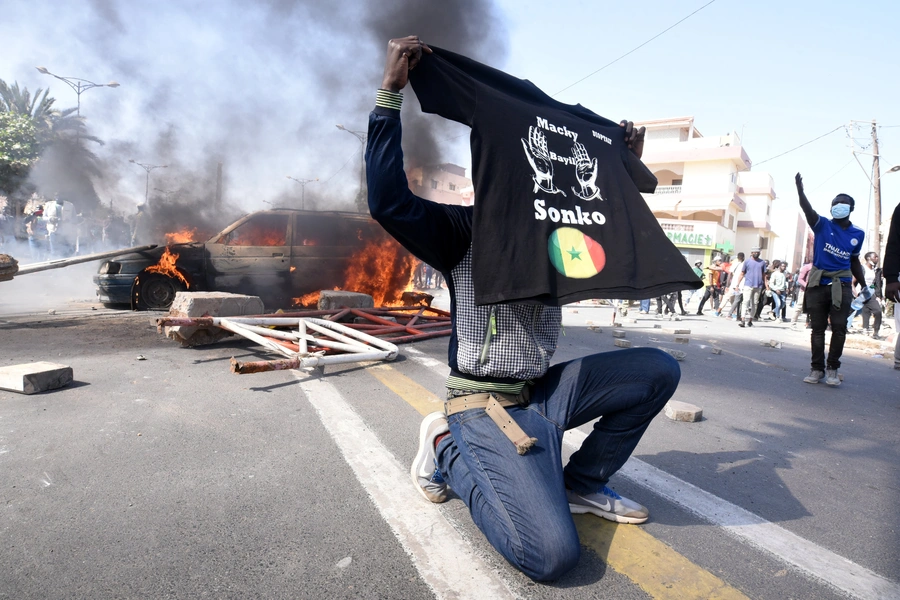 Senegal is easy to admire.  It's long been one of Africa's most stable democracies, where vigorous debate and dissent are part of peaceful democratic discourse. It has maintained its security and territorial integrity, managing to avoid becoming engulfed in the instability that consumes so much of the Sahel. In fact Senegal is a security exporter, providing significant numbers of military personnel and police to UN peacekeeping missions.  A cultural powerhouse, it is a Muslim-majority country that defies stereotypes.
But the latest news from Senegal is worrying, and it forces observers to grapple with the country's complexities and challenges.  On March 3, opposition leader Ousmane Sonko was arrested for participating in an unlawful demonstration while on his way to court to respond to rape allegations against him. Mass demonstrations followed, as youthful Senegalese took to the streets to oppose what they see as a pattern of politically motivated prosecutions (two major candidates were excluded from the 2019 election, which gave incumbent President Macky Sall another term, due to convictions in corruption-related cases). In addition, demonstrators expressed frustration at limited economic opportunities made even more scarce by the pandemic. Eight people were killed in the protests, and while tensions have eased somewhat since Sonko's March 8 release on bail, more protests are planned for the days ahead.
Ironically, it was youth-driven civic action that helped bring Sall to power in the first place: the Y'en a Marre movement mobilized against efforts by Sall's predecessor to seek a third term in office. Senegal's history and culture of civic engagement have been a source of strength for the country, reinforcing principles of democratic accountability. But this will remain true only insofar as leaders respond to popular concerns and democratic institutions demonstrate the integrity essential for maintaining public confidence. Meanwhile, Sonko harnesses popular frustration with his anti-French rhetoric, reinforcing a troubling notion that the state and its economy are structured to serve narrow elite interests rather than the wider population.  
Senegal's democracy is resilient, but it will take more than just resolving the Sonko case to restore popular trust in the state. Adherence to term limits in the 2024 election—which would require President Sall not to seek a third term—accountability for both the powerful and opposition figures in the justice system, and a policy framework designed for the reality of Senegal's demographic profile will all be essential for the country's success going forward. 
This publication is part of the Diamonstein-Spielvogel Project on the Future of Democracy.