Southeast Asia Becomes a Hotbed For Extraterritorial Renditions and Assassinations
Prime Minister Trudeau's accusation that the Indian government killed a Sikh leader in Canada highlights the growing prevalence of extraterritorial renditions in Southeast Asia.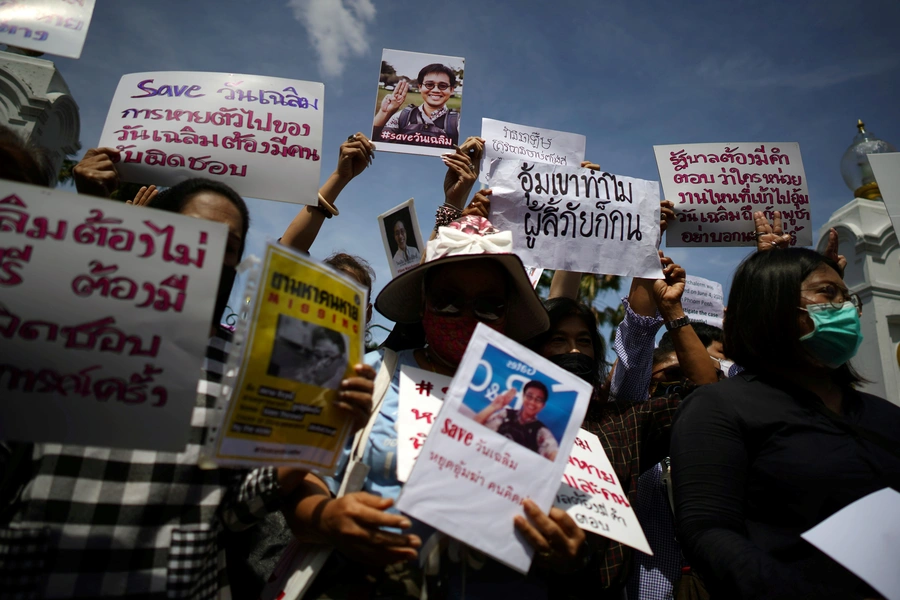 In recent years, as noted in the last issue of the Economist, many countries have become much bolder about rendering (i.e., kidnapping) or simply killing political dissidents, terrorism suspects, and anti-government activists—not only within their own borders but inside other countries as well. The most recent obvious example of this trend, which has led to deteriorating India-Canada relations, was the killing of Canada-based Sikh leader and separatist Hardeep Singh Najar in June outside a Sikh temple in a Vancouver suburb. The killers appeared to use professional tactics as if they were part of a state intelligence agency.
In recent months, Prime Minister Justin Trudeau, relying in part on evidence provided by U.S. intelligence, has claimed that the Indian government was behind the killing of the controversial Sikh leader. India has denied this, but reporting by the Washington Post suggests otherwise. Their close study of the attack noted, "At least six men and two vehicles were involved in the killing of Sikh separatist leader Hardeep Singh Nijjar outside his place of worship, according to video reviewed by The Washington Post and witness accounts, suggesting a larger and more organized operation than has previously been reported."
Singh's killing was hardly unique. Russia has stepped up its assassination attempts against dissidents and leaders abroad (including Ukraine's leader), while the United States has rendered suspected terrorists from foreign countries to Guantanamo Bay or other locations for years and slipped into Pakistan (without telling the Pakistani government) to kill Osama bin Laden and other members of his entourage. Saudi Arabia has increased its attempts to kill dissidents abroad, most notably Jamal Khashoggi. Other states also have boosted assassination attempts, which for years were considered taboo but now have become increasingly accepted—with little punishment for the renderers or killers.
In many ways, Southeast Asia actually was ahead of this trend. The region, almost exclusively authoritarian governments and bordering China, has become a hotbed of extraterritorial renditions, disappearances, and killings. The autocratic states in the region feel no compunction about these actions and, in some cases, may be helped by the countries where they are kidnapping or executing dissidents. The regional association, the Association of Southeast Asian Nations, is primarily comprised of authoritarian governments and is notably weak on any human rights issues. For more on how Southeast Asia has become a hotbed of extraterritorial assassinations and disappearances, see my new World Politics Review column.