Ten World Figures Who Died in 2016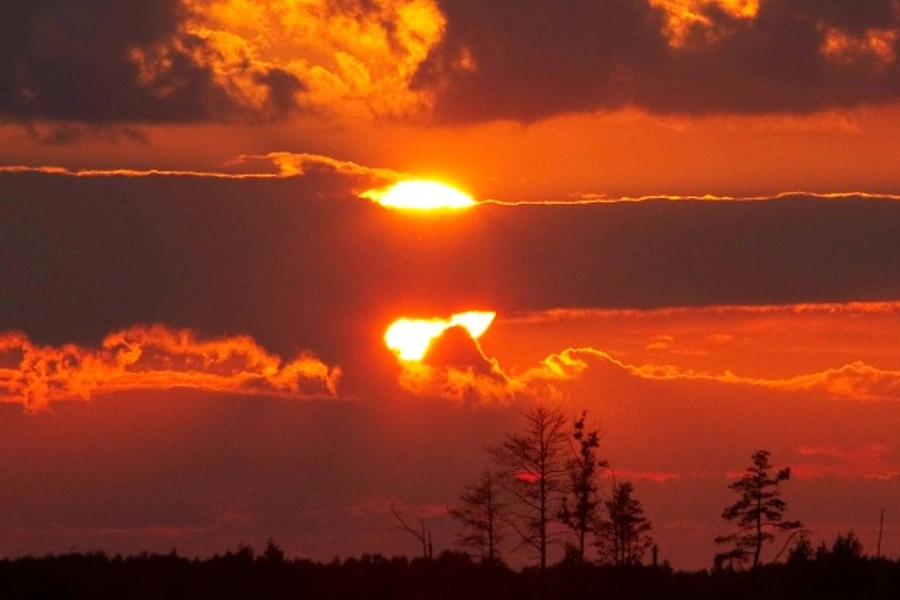 I wrote yesterday about ten Americans who died in 2016 who helped shape U.S. foreign policy during their lifetimes. But Americans are not the only ones who influence world affairs. Below are ten world figures who died this year. Each made a mark on history. Some were heroes; some were villains. And for some, which they were is your call to make.
Bhumibol Adulyadej (b. 1927) reigned as King of Thailand for seventy years, making him one of the longest reigning monarchs in history. He was born in Cambridge, Massachusetts, where his father was a student at Harvard University. He became king unexpectedly in 1946 when his twenty-year old brother, King Ananda, was found shot to death in mysterious circumstances. Bhumibol cultivated an image as the people's king by traveling the Thai countryside, usually with his trademark camera around his neck, managing development projects aimed at helping the poorest of the poor. But he exercised little direct power in a country in which the military has long dominated politics. He did little to prevent 15 attempted military coups during his reign, effectively legitimizing various juntas and generating criticism that he undermined Thai democracy. He also embraced Thailand's lese majeste laws, which human rights activists argue are used to stifle political opponents. Bhumibol was succeeded by his only son, Crown Prince Vajiralongkorn, who has a reputation as a jet-setting playboy. With a far less popular ruler on throne and a military junta rewriting the Thai constitution, Thailand faces an uncertain future.
Fidel Castro (b. 1926) led the overthrow of Cuban dictator Fulgencio Batista in 1959 and then ruled the island nation for the next half century. The son of a large landholder, he gravitated toward radical politics as a teenager. In 1947, he participated in a failed plot to overthrow Rafael Trujillo, the Dominican Republic's military dictator. On July 26, 1953, he led another failed attack, this time storming the Moncada Barracks in Santiago, Cuba. He was arrested and sentenced to fifteen years in prison. He was released early and fled to Mexico, where he plotted his return to Cuba with Che Guevara and his brother Raul. On December 2, 1956, Castro's ship, the Granma, landed on Cuba's southern shores and the Cuban Revolution began. The Batista government fell in January 1959. Castro soon allied himself with the Soviet Union. In October 1960, the United States imposed a trade embargo on Cuba. Three months later it severed diplomatic relations. In April 1961, the Kennedy administration sought to oust Castro with the Bay of Pigs invasion. When that failed, it turned to assassination attempts. During the Cuban Missile Crisis, Castro pressed the Soviets to launch a preemptive nuclear strike against the United States, a move that so alarmed Soviet leader Nikita Khrushchev that he ordered the removal of Soviet tactical nuclear weapons from in Cuba. Some world leaders praised Castro on his passing. But hundreds of thousands of Cubans thought otherwise. They fled, or tried to flee, the country over the decades to escape massive human rights violations and a backward, failing economy.
Jo Cox (b. 1974) was an English member of parliament from the Labour Party who was murdered by a far-right extremist one week before the Brexit vote. Born in West Yorkshire and a graduate of Pembroke College, Cambridge, Cox began her career working for Oxfam, eventually coming to head up its policy and advocacy operations in Great Britain. She became involved in politics as an advisor to Sarah Brown, the wife of former Prime Minister, Gordon Brown. In 2015, she won a seat in the House of Commons as Labour's candidate in Batley and Spen, a diverse constituency near Leeds. She quickly established herself as a rising star. A fierce human rights advocate, she called for more to be done to protect civilians in Syria and criticized Israel's policies in Palestine. She was an equally forceful voice in urging her constituents to vote in the June 2016 referendum in favor of "Remain." She was shot to death just after leaving a weekly meeting she held with constituents. Her assassin shouted "Britain first" during the attack. He was convicted of her murder and sentenced to life in prison without the possibility of parole.
Boutros Boutros-Ghali (b. 1922) was an Egyptian politician who became the United Nations' sixth secretary-general. Boutros-Ghali was born to an influential Coptic Christian family. His grandfather had been the prime minister of Egypt from 1908 until his assassination in 1910. Educated at the Sorbonne and Sciences Po, Boutros-Ghali was a professor of law at Cairo University for three decades. He served as Egypt's foreign minister from 1977 to 1991 under Presidents Anwar Sadat and Hosni Mubarak, helping to negotiate the 1979 Egypt-Israel Peace Treaty among other achievements. He became secretary-general in January 1992. His term was marked by crises in Somalia, Rwanda, and the Balkans. His opposition to NATO-led bombing in Bosnia was one of his many decisions that angered the Clinton administration. It retaliated by vetoing his bid to win a second term in 1996. Boutros-Ghali served as secretary-general of La Francophonie from 1997 to 2002. He was most recently an advocate for the Campaign for the Establishment of a United Nations Parliamentary Assembly.
Hans-Dietrich Genscher (b. 1927) was Germany's longest-serving foreign minister and one of the chief architects of German reunification. Born outside of Halle, which was located in what would become East Germany after World War II, he attended Martin Luther University of Halle-Wittenberg and Leipzig University. He fled to West Germany in 1952 and joined the center-right Free Democratic Party. He was elected to the Bundestag in 1965. Four years later Chancellor Helmut Schmidt named him vice chancellor and foreign minister, positions he would hold until 1992. During his eighteen years in office he was involved in a wide array of European diplomatic efforts, including landmark negotiations that culminated in the creation of the European Union. When thousands of East Germans sought refuge in the West German embassy in Prague in September 1989, Genscher negotiated their safe travel to West Germany. He famously announced the agreement from the balcony of the embassy. He subsequently helped negotiate agreements with Soviet Foreign Minister Eduard Shevardnadze for the withdrawal of Soviet troops from East Germany and Moscow's recognition of a united Germany.
Islam Karimov (b. 1938) served as the first, and until his death, only president Uzbekistan had known since it gained its independence after the breakup of the Soviet Union in 1991. Karimov was born in Samarkand, Uzbekistan. He studied engineering at the Central Asian Polytechnic Institute and earned a master's degree in economics from Tashkent State University. In 1967, he joined the Communist Party. He rose through the party's ranks, becoming the finance minister for the Uzbek SSR in 1983. In 1989, he became the First Secretary of the Communist Party of the Uzbek SSR. With other Soviet republics having led the way and in the wake of the failed Soviet coup, he declared Uzbekistan's independence on August 31, 1991. His economic policies stressed closed borders, substantial import tariffs, and strict price controls. A fervent Uzbek nationalist, Karimov maintained power by suppressing his opponents and holding fraudulent elections. He attracted growing international criticism beginning in 2005 when he allegedly authorized the killing of hundreds of anti-government protesters in what became known as the Andijan Massacre. The protests did little, however, to alter his rule.
Nimr al-Nimr (b. 1959) was a Saudi Shiite cleric whose execution by the Saudi government sparked a diplomatic crisis with Iran. Al-Nimr left Saudi Arabia in 1979 to study in Iran. After returning home in 1994, he was arrested several times for criticizing the Saudi king and calling for an end to discrimination against Saudi Arabia's Shiite minority, most of whom live in the country's eastern province. Al-Nimr rose to national prominence with his anti-government speeches during the 2011 Arab Spring protests. He was arrested in 2012 in a violent confrontation with police in which he was shot. Two years later he was sentenced to death for disobeying the king and inciting sectarian violence. The sentence was carried out with no notice on January 2. In Iran, protesters set fire to the Saudi embassy in Tehran. Saudi Arabia responded by severing diplomatic ties with Iran. Meanwhile, the two countries continued supporting opposite sides in the civil wars in Syria and Yemen.
Shimon Peres (b. 1923), one of the last living members of Israel's founding generation, served as prime minister and president and was awarded the 1994 Nobel Peace Prize for negotiating the Oslo Accords. Born Szymon Perski in what was then Poland and is now Belarus, Peres's family emigrated to Mandatory Palestine when he was eleven. He became active in politics as a teenager, eventually becoming a protégé of David Ben Gurion, Israel's first prime minister. He became the director-general of the Ministry of Defense at the age of twenty-nine. In that role he helped establish Israel's defense industry and the beginnings of its nuclear weapons program, while also planning the 1956 Suez invasion. Peres turned to elective politics in 1959. He would be in and out of office over the next fifty-five years, serving variously as transportation minister, finance minister, defense minister, foreign minister, prime minister, and president. Peres' crowning achievement came when he was foreign minister and negotiated the Oslo Accords, which gave increased autonomy to the West Bank and Gaza and represented a potentially major step in finding a lasting peace between Israel and the Palestinians.
Sheikh Khalifa bin Hamad al-Thani (b. 1932) was the Emir of Qatar from 1972 to 1995. Sheik Khalifa was made the country's heir apparent in 1960. A decade later, he because Qatar's first prime minister. When Great Britain granted Qatar its independence in September 1971, he was the country's de facto ruler. Five months later he made it official; he ousted the sitting emir, his cousin, in a bloodless coup. During his nearly quarter century as emir, Sheikh Khalifa oversaw Qatar's rapid economic growth, which was fueled by massive changes in the global oil industry. In 1974, he nationalized Qatar's considerable oil and natural gas production in 1974 by creating Qatar Petroleum. In June 1995, Sheikh Khalifa was ousted by his son, Crown Prince Sheikh Hamad bin Khalifa al-Thani, in another bloodless coup. He went into exile in Europe vowing to return to power "whatever the cost." He never made good on his threat. He returned to Qatar in 2004 and lived out his remaining years quietly.
Elie Wiesel (b. 1928) survived Auschwitz and went on to write prolifically about the horrors he had witnessed, winning the 1986 Nobel Peace Prize for his efforts "to bear witness to genocide." Wiesel was born to a Jewish family in Sighet, Romania. In 1944, Nazi troops marched into the town and began deporting its inhabitants to concentration camps. Wiesel was sent first to Auschwitz and eventually to Buchenwald, where U.S. troops liberated him in April 1945. In the wake of the war he ended up in France, where he was cared for by the French Children's Aid Society and earned a degree from the Sorbonne. After working several years as a journalist, he wrote a memoir of his wartime experiences. First published in French in 1958 as La Nuit, it appeared in English in 1960 as Night. Although it was largely ignored at first, it went on to sell more than ten million copies. Wiesel wrote dozens of other books as well as essays, articles, and plays. They explored the deep philosophical questions raised by the horrors he had witnessed and denounced injustices such as apartheid, the Bosnian genocide, and anti-Semitism.
Other significant world figures who died this year include: Mohamed Abdelaziz, the leader of the Polisario Front for independence in Western Sahara; Hocine Ait-Ahmed, one of the leaders in Algeria's fight for independence; Patricio Aylwin, Chile's first elected civilian president after General Augusto Pinochet's seventeen-year dictatorship; Meir Dagan, who headed the Israeli spy agency Mossad for nearly a decade; Francisco Flores, a former president of El Salvador who was arrested on corruption charges; Kaname Harada, a Japanese fighter pilot at the attack on Pearl Harbor who later became an anti-war activist; Oscar Mejía Víctores, a 1980s Guatemalan dictator whose 2011 trial for crimes against humanity was called off when he suffered a stroke; King Kigeli V Ndahindurwa, the last King of Rwanda; Cecil Parkinson, chairman of the British Conservative Party and a fierce loyalist to Margaret Thatcher; Walter Scheel, a former West German Foreign Minister and President who sought to improve relations with the Eastern Bloc; and Ahmed Zewail, an Egyptian-American who won the Nobel Prize in Chemistry in 1999 for his work on the behavior of molecules during chemical reactions.
Other posts in this series:
Ten World Figures Who Died in 2020
Ten World Figures Who Died in 2019
Ten World Figures Who Died in 2018
Ten World Figures Who Died in 2017
Ten World Figures Who Died in 2015​​​​
Ten World Figures Who Died in 2014
Ten World Figures Who Died in 2013