Ten World Figures Who Died in 2015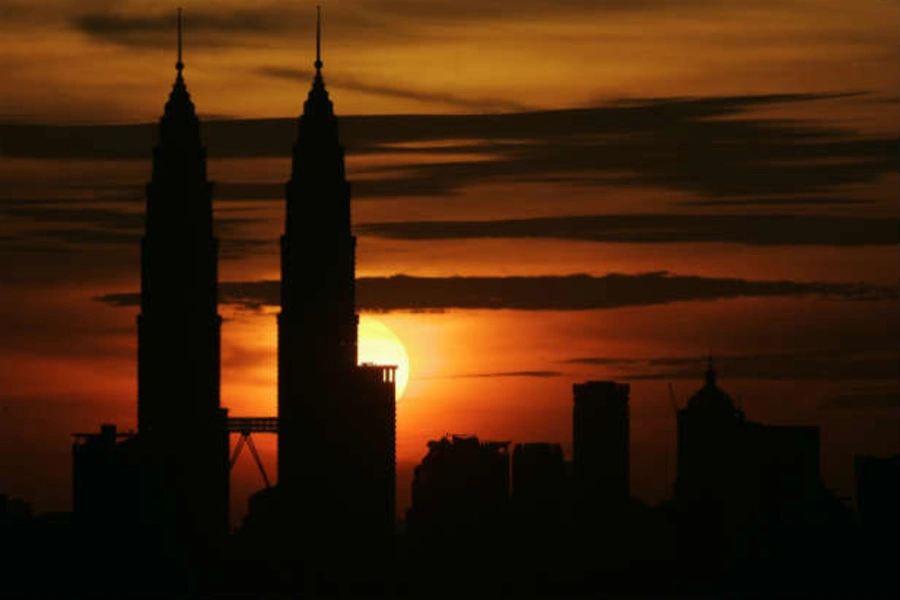 I wrote yesterday about ten Americans who died in 2015 who helped shape U.S. foreign policy during their lifetimes. But Americans are not the only ones who influence world affairs. Below are ten world figures who died this year. Each made a mark on history. Some were heroes; some were villains. And for some, whether they were a hero or villain is your call to make.
King Abdullah (b. 1924) was the king of Saudi Arabia and custodian of the two holy mosques. One of the forty-five sons of Saudi Arabia's founding ruler, King Abd al-Azziz ibn Saud, he held various government positions before being named crown prince in 1982. Abdullah's reign officially began in 2005 upon his half-brother King Fahd's death, but in practice he had been Saudi Arabia's de facto ruler ever since Fahd suffered an incapacitating stroke in 1995. By Saudi standards Abdullah was a reformer. He prohibited his subjects from kissing his hand, started a program to send Saudi students to study at western universities, appointed the first woman to be deputy minister, allowed for municipal elections, and founded a research university where men and women can study side-by-side. Abdullah's 2002 Arab Peace Initiative, which would have granted Israel diplomatic recognition in exchange for its withdrawal from all of the occupied territories, failed to solve the Israel-Palestine conflict but nonetheless marked a significant change in official Arab attitudes toward Israel. Abdullah also urged the U.S. government to pursue a much tougher line toward Iran, saying Washington should "cut the head off the snake." He was succeeded by his half-brother, King Salman.
Tariq Aziz (b. 1936) was a long-time senior aide to Iraqi dictator Saddam Hussein. The sole Christian to serve in Hussein's cabinet, Aziz was Iraq's foreign minister from 1983 to 1991 and deputy prime minister from 1979 to 2003. His tenure was marked by the Iran-Iraq war, Iraq's invasion of Kuwait, the subsequent Gulf War, and the 2003 invasion of Iraq. In February 2003, Aziz made a highly publicized trip to the Vatican to meet with Pope John Paul II in a failed bid to stop what became Operation Iraqi Freedom. Aziz surrendered to invading U.S. troops and was eventually convicted of charges that included "persecution against members of the religious Shiite Dawa party." Although Aziz was sentenced to death, his execution order was never signed and he died in prison of natural causes. Despite his senior position, the U.S. government ranked him just forty-third on the list of fifty-five Iraqi officials most important to capture at the start of the Iraq war. In the deck of cards given to U.S. soldiers at the start of Operation Iraqi Freedom, Aziz was the "eight of spades."
Suleyman Demirel (b. 1924) was elected Turkey's prime minister seven times and served as president from 1993-2000. Trained as an engineer, he first became known as the "king of dams" for directing the operations of the State Hydraulic Works. He was selected for an Eisenhower Fellowship in 1954, becoming the first Turkish citizen to receive the award, which enables rising mid-career professionals to meet and learn from peers in other countries. After a coup in 1960, Demirel allied himself with senior officials in the new military government. The alliance paid off. In 1965, he was elected Turkey's youngest prime minister at the age of 40. Demirel's political career was marked by a series of coups, resignations, and returns to power that reflected the deep turbulence in Turkish politics. Demirel might have stuck around the political scene longer and run for a second presidential term, but the National Assembly rejected the constitutional amendment that would have allowed him to do so.
Prince Saud al-Faisal (b. 1940) was Saudi Arabia's foreign minister for four decades and the longest-serving foreign minister in the world. Fluent in seven languages, he was the grandson of Saudi Arabia's founding ruler, King Abd al-Azziz ibn Saud, and the son of King Faisal, who ruled from 1964 until his assassination in 1975. Al-Faisal went to high school in Princeton, New Jersey and then majored in economics at Princeton University. He returned to Saudi Arabia after graduation to work in the Oil Ministry, and then assumed the post of foreign minister after his father's assassination. During his forty years on the job, al-Faisal dealt with issues ranging from the civil war in Lebanon, to the Israel-Palestine conflict, to the September 11 attacks, to the Arab Spring uprisings. In the run up to the Iraq War, al-Faisal pressed Saddam Hussein to allow United Nations inspectors into the country while trying to persuade U.S. officials that a U.S.-led invasion would "be a tremendous threat to the region." Al-Faisal was succeeded as foreign minister by Adel al-Jubeir.
Malcolm Fraser (b. 1930) was appointed prime minister during Australia's 1975 constitutional crisis and held the post for eight years. Born into a wealthy family, Fraser graduated from the University of Oxford before returning home to become a gentleman rancher. Finding politics more appealing than cattle, he ran for and won a seat in parliament as a member of the center-right Liberal Party at the age of twenty-five. Over the next two decades, he rose through the Liberal Party's ranks, sometimes clashing with his colleagues, before becoming leader of the opposition in 1975. He used his position to delay passage of a new budget, hoping to force the incumbent prime minister, Gough Whitlam, to call early elections. Whitlam refused. As the crisis mounted, the British Crown, in the form of Governor General Sir John Kerr, invoked a seldom used power to dismiss Whitlam from office and appoint Fraser head of a caretaker government. The move plunged Australia briefly into turmoil. But Fraser made the most of his opportunity, winning the next three elections. As prime minister, he welcomed Vietnamese refugees, supported land rights for Australia's indigenous peoples, and vigorously opposed apartheid in South Africa. After being defeated for reelection in 1983, he championed humanitarian and diplomatic causes and wrote a newspaper column. He also grew increasingly estranged from a Liberal Party that he thought had become too conservative, and in 2010 he resigned his membership. Late in life he became an avid tweeter.
Kim Young-sam (b. 1927) was South Korea's first democratically elected civilian president, serving from 1993 to 1998. Born into a wealthy fishing family, Kim graduated from Seoul National University. His political career began early; he won a seat in parliament at the age of 26. He gained renown with his criticism of Park Chung-hee (the father of current South Korean president, Park Geun-hye), who seized power in a military coup in 1961 and led South Korea for the next eighteen years. In 1979, Park had Kim expelled from parliament for criticizing his rule in an interview with the New York Times. After Park was assassinated in late 1979, his successor, Chun Doo-hwan, banned Kim from politics and placed him under house arrest. Kim was released only after launching a twenty-three day hunger strike. He ran for president in South Korea's first free and fair election in 1987, but lost to a former general, Roh Tae-Woo. Intent on getting to the Blue House, Kim surprised observers by arranging to merge his party with Roh's in 1990. The maneuver worked. Two years later Kim won the presidency. Once in office, he moved quickly to solidify democratic rule. He had Chun and Roh tried and convicted on a range of charges, purged politically ambitious military officers, and launched a far-reaching corruption campaign. During the 1994 nuclear crisis with North Korea, he pressed President Bill Clinton not to bomb North Korea's nuclear facilities, a position he later worried had perversely emboldened Pyongyang.
Lee Kuan Yew (b. 1923) was Singapore's founding prime minister, serving in the position from 1959 to 1990 and transforming the once poor city-state into a hub for international commerce in the process. A native Singaporean, Lee narrowly escaped being executed during the Japanese occupation in World War II. After the war, he earned a law degree at the University of Cambridge before returning to Singapore to practice law. He soon became involved in politics, working to secure Singapore's independence from Britain and helping to found the People's Action Party, which dominates Singaporean politics to this day. Singapore won its independence in 1959 and Lee became prime minister. Worried that his resource poor country could not survive on its own, Lee pushed for Singapore's 1963 merger with the Federation of Malaya. That marriage lasted less than two years. The divorce, however, may have been a blessing. Through a mix of market economics, political centralization (if not repression), and clean government, Singapore's economy in 2010 was larger than Malaysia's, a country nearly five hundred times its size. This success generated considerable talk of a "Singapore model" of economic development and Lee's advice was widely sought. Although he stepped down from the prime ministership in 1990, he held the post of "minister mentor" for another two decades and picked his two immediate successors. The second, his eldest son Lee Hsien Loong, has been Singapore's prime minister since 2004.
Boris Nemtsov (b. 1959) was a Russian opposition politician who championed democratic political reform and was shot dead while crossing a bridge near the Kremlin. Nemtsov took an unusual route to politics. He earned a PhD in physics and mathematics from Gorky State University and began his career as a working physicist. He first became involved in politics in 1988, after the Chernobyl accident, when he helped organize protests to block construction of a nuclear power plant in his home region of Nizhny Novgorod. In 1990, he won election as a non-Communist candidate to the Supreme Soviet of the Russian Republic in Russia's first free elections. He quickly became a staunch ally of Boris Yeltsin, who appointed him to a series of more powerful posts. For a time he appeared to be Yeltsin's successor, but he made more enemies than friends, especially among Russia's oligarchs. By the end of the 1990s, he found himself eclipsed. When his political party, the Union of Right Forces, fell short of the threshold for seats in the Russian Duma in 2003, he found himself on the outside looking in. He became a staunch critic of Vladimir Putin, protesting government corruption and opposing the annexation of Crimea. When asked whether he was worried that Putin might have him killed, Nemtsov said he was "somewhat worried, but not as seriously as my mother." His murder has not been solved, though theories abound on who killed him.
Helmut Schmidt (b. 1918) was the chain-smoking, popular West German chancellor who forged close ties with France and was frequently was at odds with the United States. Born to working-class parents in Hamburg, Schmidt joined the Hitler Youth and fought in the German army in World War II, winning the Iron Cross, and hiding all the time the fact that his grandfather was Jewish. After the war, he studied at the University of Hamburg and then pursued a career in politics. He served for four years in his local government, was elected to the Bundestag, and then returned to his native Hamburg where he earned fame for leading the response to the Great Flood of 1962. He then returned to national politics, becoming defense minister in 1969 and finance minister in 1972. When the incumbent Chancellor Willy Brandt resigned in scandal in 1974, Schmidt succeeded him. During his eight years as chancellor he took a hard line in dealing with the radical Red Army Faction, worked closely with French President Valéry Giscard d'Estaing on a range of issues, pushed for the creation of the European Monetary System, and supported basing U.S. Pershing II missiles in Germany to counter the Soviet Union's deployment of SS-20 missiles. Sometimes called "Schmidt the lip" and "Schmidt-Shnauze" (or "big mouth Schmidt") for his willingness to debate, he dismissed Jimmy Carter as a man on whom "you couldn't depend on his carrying through what he had agreed with you to do," and he opposed Ronald Reagan's rejection of détente. Germans consider Schmidt their most significant chancellor.
Nicolas Winton (b. 1909) led an effort in 1939 that saved 669 Jewish children in Czechoslovakia from the Holocaust. Winton was working as a stockbroker in London when a friend convinced him to come to Prague in December 1938 to help with Jewish refugees in Sudetenland, which Nazi Germany had just annexed. Appalled by the conditions he found there, Winton decided to establish a Kindertransport program modeled on the one the British government had set up to relocate Jewish children living in Austria and Germany to Britain. With the help of a few volunteers, Winton raced against time to raise money to fund his program, find host families in Britain, and fill out mountains of paperwork. Along the way, Winton and friends bribed the Gestapo chief in Prague and forged British entry visas because Britain's Home Office moved so slowly. Beginning on March 14, 1939, seven trainloads of children eventually left Prague and reached safety. The eighth train, which left on the day World War II began carrying roughly 250 children, didn't. Although Winton continued after the war to work with refugees and on other charitable efforts, he seldom discussed his efforts to save Czechoslovakian Jews. His work became known only in 1988 when his wife, whom he had met after the war, discovered his papers in the attic and insisted on sharing them with Holocaust experts. In 2003, Queen Elizabeth knighted Winton for his work. His story has been told in the books Nicholas Winton and the Rescued Generation and Nicholas Winton's Lottery of Life as well as in the movies All My Loved Ones, The Power of Good, and Nicky's Family.
Other significant world figures who died this year include: Egon Bahr, a German politician who championed German reunification; Wladyslaw Bartoszewski, a Polish foreign minister and Auschwitz survivor who worked to save Jews from Nazi death camps; Ahmad Chalabi, an Iraqi exile who lobbied for the U.S. invasion of Iraq; Eduardo Galeano, the Uruguayan author of Open Veins of Latin America, which many Latin American governments banned in the 1970s and which he himself later repudiated; Arpad Goncz, Hungary's first post-communist president; Günter Grass, the 1979 winner of the Nobel Prize in Literature who opposed German reunification and waited more than six decades to reveal that he had joined the Waffen SS as a teenager; Geoffrey Howe, a British foreign secretary in the 1980s; Mathieu Kerekou, who was first dictator and later the democratically elected president of Benin; Kim Yang-gon, foreign policy aide to North Korea's Kim Jong-un; Marcus Klingberg, an Israeli scientist who spied for the Soviets; Ali Salem, an Egyptian writer most famous for his best-selling book recounting his solo car trip through Israel; Richard von Weizsacker, the first president of a reunited Germany; and Gough Whitlam, the prime minister ousted during Australia's 1975 constitutional crisis.
Other posts in this series:
Ten World Figures Who Died in 2020
Ten World Figures Who Died in 2019
Ten World Figures Who Died in 2018
Ten World Figures Who Died in 2017
Ten World Figures Who Died in 2016
Ten World Figures Who Died in 2014
Ten World Figures Who Died in 2013