Remembering Ten World Figures Who Died in 2013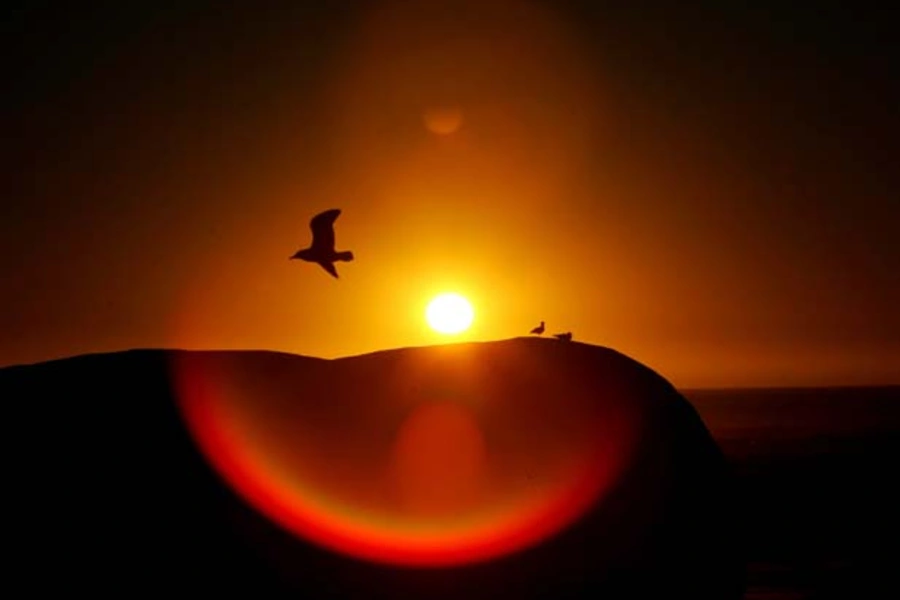 Last Thursday, I wrote about ten Americans who died in 2013 who helped shape U.S. foreign policy through their vision, service, intellect, or courage. Below are ten world figures who died in 2013. Each made a mark on history. Some were heroes; some were villains. Which were which may depend on whom you ask.
Chinua Achebe (b.1930) was a Nigerian novelist and poet whose extensive writings made him the "father of African fiction."  Achebe was born in the small Ibo town of Ogidi in southeastern Nigeria. His first novel, Things Fall Apart, is his most famous. Published in 1958, it tells the story of a man who must cope with the changes brought to his village by British missionaries and colonial government. Things Fall Apart has sold millions of copies and been translated into more than forty languages. Besides writing novels and poems, Achebe wrote extensively about the problems bedeviling African politics. Ghanaian scholar Kwame Anthony Appiah summarized the significance of Achebe's work this way: "It would be impossible to say how Things Fall Apart influenced African writing … It would be like asking how Shakespeare influenced English writers or Pushkin influenced Russians." High praise indeed.
Giulio Andreotti (b. 1919) was prime minster of Italy seven times. Born and raised in Rome, Andreotti served in several government positions before becoming prime minister for the first time in 1972. He was a controversial figure within Italy. His supporters called him "Il Divo" or "Divo Giulio," comparing him favorably to Julius Caesar. His opponents had a less complimentary nickname: "Beelzebub." With a nickname like that, it's perhaps not surprising that Andreotti was variously accused of cutting deals with the mafia, ordering the murder of a journalist, and corruption. Andreotti was a devout Catholic and had a close relationship with the Vatican. During his sixth term as prime minister in 1990, Andreotti served as president of the European Community, where he famously butted heads with Margaret Thatcher. In 1992, twenty years after his first term as prime mister began, his final term ended. Andreotti enjoyed being one of the most powerful figures in postwar Italian politics. He was fond of saying, "Power wears out only those who don't have it.
Hugo Chavez (b. 1954) was president of Venezuela for fourteen years. Chavez entered the Venezuelan Academy of Military Sciences at seventeen and eventually rose to the rank of Lt. Colonel. In 1992, he led a failed coup against President Carlos Andrés Pérez. In exchange for surrendering, he was allowed to address the nation on television. His unrepentant speech won him fans among Venezuela's poor; they saw him as standing up to a corrupt and uncaring government. Chavez was released from jail in 1994. Four years later, he was elected president, defeating the candidates of both of Venezuela's main political parties in the process. His subsequent "Bolivarian Revolution" sought to combat inequality and help the poor, largely by redistributing Venezuela's oil revenues to favored groups. Many of the programs were ill-conceived or mismanaged, and as a result the Venezuelan economy did not grow significantly during his presidency. Chavez was a fervent and vocal critic of U.S. foreign policy. He made it a point to befriend virtually every world leader that had a beef with Washington; in 2006 he called President George W. Bush "the devil" in a speech to the UN General Assembly. Chavez loved to talk. But Americans weren't the only ones to rankle at his over-the-top behavior; the king of Spain once publicly rebuked him in Spanish, asking "Why don't you shut up?". His weekly television program, Aló Presidente, followed him wherever he went for as long as he deemed appropriate, sometimes for as long as eight hours. Venezuelans elected Chavez's vice president and chosen successor, Nicolas Maduro, to succeed him. Maduro lacks Chavez's charisma, so the fate of the ideology of Chavismo remains in question.
Vo Nguyen Giap (b. circa 1911) was the North Vietnamese general who led an insurgent army to victory over the French in one the most significant battles of the twentieth century and later drove the United States out of Vietnam. A fervent nationalist, Giap was trained as a lawyer and not as a soldier. In 1941, Ho Chi Minh chose him to lead the Viet Minh, the military wing of the Vietnam Independence League. During World War II, Giap recruited fighters to the Viet Minh, which harassed French and Japanese targets. When the great powers returned control of Vietnam to France after the end of World War II, Giap led the military resistance that culminated in the epic defeat of a French army at Dien Bien Phu in May 1954. The victory effectively ended French control over what became North Vietnam and showed independence movements around the world that the European colonial powers could be defeated. Giap subsequently directed North Vietnam's military operations during the American phase of the Vietnam War. Giap placed a relatively low priority on protecting the lives of his soldiers when drawing up his battle plans. As a result, North Vietnamese forces suffered horrific losses in fighting both the French and the Americans. As Senator John McCain later observed, "It's hard to defend the morality of the strategy. But you can't deny its success."
Nelson Mandela (b. 1918) led the fight against apartheid in South Africa and eventually became the country's first black president. Mandela's original given name was Rolihlahla, which means "troublemaker"; a teacher gave him the English name "Nelson" when he was seven. Mandela eventually left his small village of Mvezo to study law at the only residential college in South Africa for blacks. He subsequently joined the African National Congress (ANC) and later helped to found the ANC Youth League. The anti-apartheid movement suffered a major setback in 1960 when the ANC was banned. Mandela turned to advocating armed resistance. His activities led to his arrest in 1962, and he was subsequently tried for plotting to overthrow the government. In 1964, he was sentenced to life in prison, where he spent the next twenty-six years. While he was incarcerated, Mandela became a symbol of the fight against apartheid. After his release in 1990, he worked with South African president Frederik Willem de Klerk to negotiate the end of apartheid. Both men were recognized in 1993 with the Nobel Peace Prize. The next year, South Africans elected Mandela the country's first black president.
Hakimullah Mehsud (b. circa 1979) was the leader of the Pakistani Taliban (Tehrik-i-Taliban Pakistan). Born as Zulfiqar Mehsud, Mehsud took the nom de guerre Hakimullah when he took up arms as a teenager. He became head of the Pakistani Taliban in 2009 after his predecessor was killed in a U.S. drone strike. He was involved in planning the 2009 attack on a CIA base in eastern Afghanistan that killed seven CIA employees, including the base's female chief. (The bombing is recreated in the movie Zero Dark Thirty.) That bombing led the U.S. government to put a five million dollar bounty on his head. Mehsud also oversaw the failed plot to detonate a car bomb in New York City's Times Square in 2010. Mehsud was equally vicious toward his fellow Pakistanis, killing several thousand of them in a wave of attacks and bombings. In October 2013, Mehsud told the BBC he was ready for "serious" peace talks with the Pakistani government. When he was killed by a U.S. drone strike in November, Pakistani leaders blamed the U.S. strike for undermining the talks. The same Pakistani leaders had previously denounced Mehsud as a threat to Pakistan and an agent of foreign powers.
Margaret Thatcher (b. 1925) was the first woman to become prime minister of the United Kingdom, earning the nickname the "Iron Lady" on her way to becoming the most influential British politician of the second half of the twentieth century. Raised in a town one hundred miles north of London, Thatcher earned bachelor's and master's degrees in chemistry at Oxford. (She was barred from joining the Oxford Union because at the time the famed debating society didn't allow women to join.) Politics, not chemistry, was her true love; she first ran for parliament in 1950. She didn't win a seat until 1959, but she then rose through the ranks of the male-dominated Conservative Party. In 1970 she was appointed secretary for education. She cut back the free milk program in schools and was derided as "Margaret Thatcher, Milk Snatcher." The criticism didn't hurt her career; in 1976 she was elected leader of the Conservative Party. Three years later the Tories won the general election, making her prime minister. She held the post for the next eleven years, longer than any other British politician in the twentieth century. Thatcher pushed free-market and business-friendly economic policies as an antidote to Britain's sluggish growth and stubborn inflation. She led Britain to victory in the 1982 Falklands War and maintained close ties with President Ronald Reagan. A firm believer in the benefit of digging in rather than giving in, Thatcher famously told President George H.W. Bush after Iraq invaded Kuwait in 1990: "This is no time to go wobbly." She was also a skeptic of the benefits to Britain of deeper European integration. Divisions within the Conservative Party on that point helped end her prime ministership in 1990. Britons hotly disputed Thatcher's legacy after her death. Her critics applauded her for pulling Britain out of an economic malaise and restoring its slumping international influence; her critics derided her for shutting down or selling off state-owned industries and breaking the power of British unions.
Jacques Vergès (b. 1925) was a French lawyer who defended war criminals and terrorists, earning him the nickname "Devil's Advocate." Vergès was born in Thailand (then known as Siam) to a Vietnamese mother and French father. He went to Europe in 1942 to fight with the French Resistance. He joined the Communist Party while studying law in Paris after the war. There he first crossed paths with Saloth Sar, who the world came to know as Pol Pot. Vergès began his law career in the 1950s defending Algerian rebels accused of terrorist bombings. His defenses usually failed. He did manage to save one woman, Djamila Bouhired, from the guillotine; they later married. Marriage did not keep Vergès in France, however; he disappeared from sight for eight years in the 1970s. He enjoyed the fact that no one knew where he went, saying he found it "highly amusing that no one, in our modern police state, can figure out where I was for almost ten years." When he returned to Paris in 1978 he resumed his career defending criminals and terrorists, including Nazi-war criminal Klaus Barbie, super-terrorist "Carlos the Jackal," and Khmer Rouge leader Khieu Samphan. He offered to defend Slobodan Milosevic and Saddam Hussein, and boasted that he would have defended Hitler. Vergès said of his legal practice: "The interesting thing about my clients is discovering what brings them to do these horrific things. My ambition is to illuminate the path that led them to commit these acts. A good trial is like a Shakespeare play, a work of art."
General Jorge Rafael Videla (b. 1925) led Argentina's military junta during its "Dirty War" in the late 1970s and later was jailed for leading the brutal campaign of political killings. Videla, who was born into a military family, attended Argentina's National Military College and rose steadily up through the ranks. In 1975, he was made commander in chief of the Argentine armed forces. The next year he led the coup that ousted Argentine president Isabel Martínez de Perón, who had succeeded her husband, General Juan Perón, two years earlier. Nicknamed the "panther" because his tall and lanky gait was reminiscent of the lead character in the Pink Panther cartoons, Videla set out to suppress leftist guerillas who had launched an insurgency against Mrs. Perón. He suspended the Argentine Congress, banned political parties, and crushed unions. The targets of government violence broadened to include anyone suspected of ties to militant groups. In all, Videla oversaw the "disappearances" of as many as 30,000 Argentines. He stepped down as head of the military junta in 1981. Two years later the junta collapsed, and the new democratic government sentenced him to life in prison for his human right abuses. In 1990, President Carlos Saúl Menem pardoned Videla and other junta leaders on the grounds that Argentina needed to heal the divisions left by the Dirty War. Videla was re-arrested and imprisoned in 1998 on new charges stemming from his rule; his case wound through the courts, which eventually revoked his pardon. He died in the Marcos Paz Prison in Buenos Aires while serving a life sentence for crimes against humanity.
Zhuang Zedong (b. 1940) was a Chinese table-tennis player whose chance encounter with an American player at the April 1971 world championships led to the "ping-pong diplomacy" that helped thaw U.S.-Chinese relations. Zhuang was sitting on a bus at the championships in Nagoya, Japan when Glenn Cowan mistakenly got on the Chinese team bus. The Chinese passengers, who had been warned not to talk to Americans, were shocked by the presence of the long-haired, flamboyantly dressed nineteen-year-old Santa Monica college student. After a few minutes, Zhuang, who was three-time world champion and a national hero in China, approached Cowan and gave him a scarf as a gift. The two were photographed leaving the bus together. Mao Zedong, who was looking for a way to improve relations with the United States, saw the photo and came up with the idea of inviting the U.S. table tennis team to China. Days later they became among the first Americans to legally visit China since 1949. The trip had the effect Mao envisioned. Within a year, the United States had lifted its trade embargo on China, Henry Kissinger had made his famed secret trip to the country, and most important, President Richard Nixon had visited China. Mao later said, "Zhuang Zedong not only knows good ping-pong, he knows good diplomacy too."
Other significant world figures who died this year include: David Frost, a British journalist whose famous 1978 interview with Richard Nixon was immortalized in the 2008 film Frost/Nixon; Ian Henderson a British colonial policeman who played a major role in putting down the Mau Mau uprisings in Kenya in the 1950s; Mikhail Kalashnikov, a Russian weapons designer who created the AK-47 (the "Kalashnikov"), one of the world's most widely used rifles; Kumbirai Kangai and Enos Nkala, top Zimbabwean government officials close to Robert Mugabe; Nguyen Khanh, a former South Vietnamese general who seized power in a 1964 coup, only to be ousted in another coup a year later; Viktor Kulikov, a former Marshall of the Soviet Army and longtime commander of Warsaw Pact forces; Pierre Mauroy, a former French prime minister and close confidante of French president François Mitterand; Tadeusz Mazowiecki, the first prime minister of Poland after the end of communist rule; Jang Song-thaek, the second-most powerful man in North Korea and the uncle of North Korean leader Kim Jong-un, though that didn't save him from the firing squad; Ewald-Heinrich von Kleist, a participant in a plot to assassinate Adolf Hitler and the founder of the Munich Security Conference; and Klemens von Klemperer, a German historian who studied the German resistance to Hitler.
Other posts in this series:
Ten World Figures Who Died in 2020
Ten World Figures Who Died in 2019
Ten World Figures Who Died in 2018
Ten World Figures Who Died in 2017
Ten World Figures Who Died in 2016
Ten World Figures Who Died in 2015​​​​
Ten World Figures Who Died in 2014