Turnabout on Climate Change: India and the United States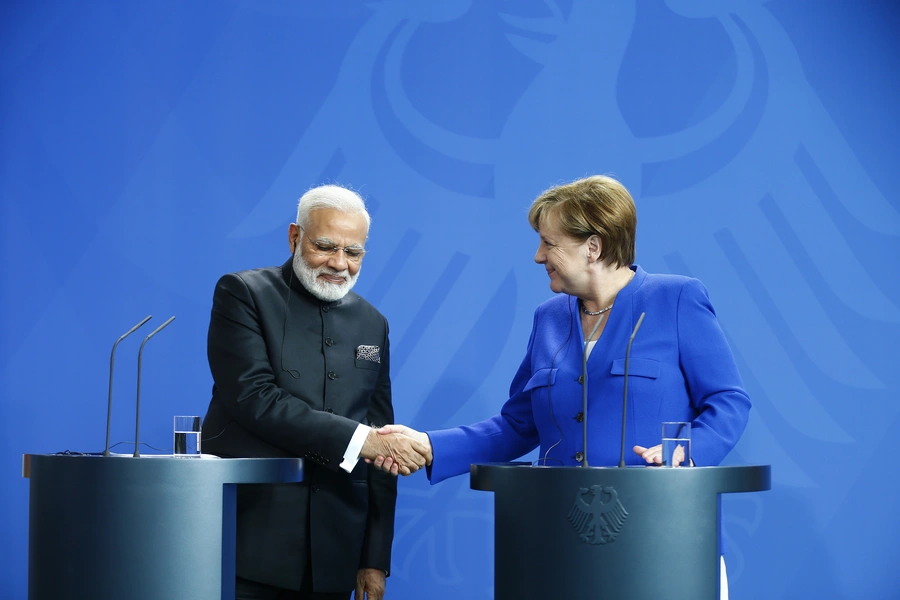 As President Donald J. Trump withdrew the United States from the Paris climate agreement, elsewhere in the world other leaders clarified their commitment to the pact.
Earlier this week Indian Prime Minister Narendra Modi, on a visit to Germany, stated during his press conference with Chancellor Angela Merkel that inaction on climate change would be a "morally criminal act." He added, "We do not have the right to despoil the environment for future generations." Much of the Modi-Merkel summit appeared focused on Indo-German commitments to cooperate on climate and clean energy.

For those who had observed the long and painful process of the Paris Agreement—shepherded over years by the Barack Obama administration—this week's news underscored a double turnabout from where Washington and New Delhi saw themselves only three years ago.
The Obama administration spent eight years prioritizing climate diplomacy, a conversation that was not always easy with India. New Delhi often perceived Washington as the world's biggest carbon emitter seeking concessions on the backs of the world's poor. While India had long championed the importance of reducing carbon emissions globally to prevent climate change, its international negotiating position had emphasized India's developmental needs, its comparatively and historically low per capita emissions, and its desire to grow its economy before curbing carbon emissions.
A noticeable shift in India's public stance occurred during the January 2015 visit of then President Barack Obama to New Delhi. During their joint Republic Day press conference, Modi responded to a question about whether India felt "pressure" to do more on climate change after seeing the agreement inked between China and the United States. Instead of rehearsing India's longstanding climate change complaints, Modi said something quite different:
Modi's emphasis on the environment and on the legacy for the future marked a new kind of Indian approach to the multilateral process, one that side-stepped developed versus developing country paradigms and instead appealed to Indian national interests for India's future generations. By the time of the Paris Conference of Parties in December 2015, India had stated its goal to reduce its carbon intensity by some 35 percent by 2030, and had crafted an ambitious package focused on the rapid deployment of renewable energy—175 GW of renewable energy capacity—by the year 2022 as its offset for the continued use of fossil fuels given its economic growth and energy needs.
I can recall the sense of relief that many American climate experts expressed when India put forward a problem-solving disposition toward Paris, rather than a "spoiler" approach, as some had feared. As I wrote about fears at the time, "The U.S. press…has highlighted India as a hurdle at best, spoiler at worst, to achieving a strong, effective agreement. The Indian press has characterized the United States as a "bully" unwilling to make deeper emissions cuts at home but harshly pressing the poor to do so, balking at more funding to help developing countries adapt to climate change, and resisting proposals for liability for future environmental damage." The surprise of the Paris Agreement was that these worst-case fears were not met, and the world walked away with a global commitment.
The Trump administration came into office skeptical about climate change, so President Trump's exit announcement should not come as a surprise. The move does, however, highlight how much the tables have turned. If less than three years ago the dominant American perception was in favor of a global treaty to limit climate change, with India more reluctantly at the table, today we see Washington stepping back and New Delhi confidently out front on the very same issue.
While reports of the end of the Western-led liberal world order may be premature, at least on climate change, Washington has just become the spoiler. And New Delhi? A multilateralist champion.
Follow me on Twitter: @AyresAlyssa. Or like me on Facebook (fb.me/ayresalyssa) or Instagram (instagr.am/ayresalyssa).