This Week in Markets and Democracy: Petrobras Corruption Scandal, Elections in Egypt and Venezuela, and Turmoil in Haiti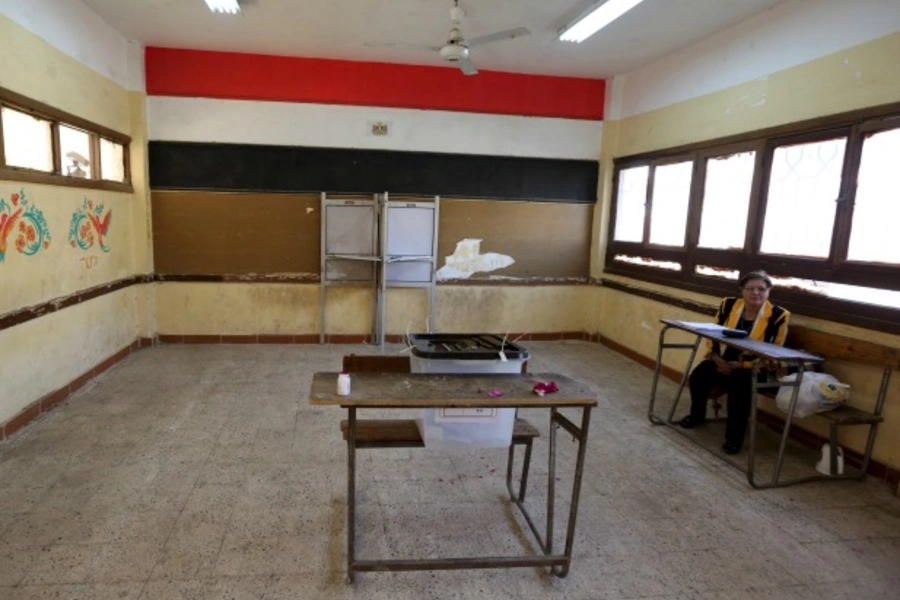 CFR's Civil Society, Markets, and Democracy (CSMD) Program highlights noteworthy events and articles each Friday in "This Week in Markets and Democracy."
Petrobras Probe Widens
The Petrobras corruption probe expanded last week with the arrests of Delcídio do Amaral, the first sitting senator to be detained, and banking magnate André Esteves. Both face allegations of attempting to bribe a high-ranking Petrobras official into silence. The two are now in jail under 'preventative arrest,' which authorities say will avoid interference in ongoing investigations. In this limbo they join Marcelo Odebrecht, former head of Brazil's biggest construction company, who has spent the last five months in prison awaiting charges. While the depth and breadth of the corruption probe is an important sign of Brazil's strengthening rule of law, defendants' right to a speedy trial also matters.
Flawed Elections in Egypt & Venezuela
Egypt's recent and Venezuela's upcoming parliamentary elections show both countries drifting further away from democracy. In Egypt, the Free Egyptians party, loyal to military President Abdel Fattah el-Sisi, won a majority of seats. Voter turnout was under 30 percent, after Sisi's government pressured other parties to withdraw and banned its main opposition, the Muslim Brotherhood, outright. Sisi's claims of democratic progress contradict a recent spike in flagrant human right abuses, arrests, and press intimidation. Venezuela's democratic prospects too look grim. In the lead up to December 6 legislative elections, the government gerrymandered voting districts, jailed opposition protesters, falsified charges against opposition leader Leopoldo Lopez, and stands accused of carrying out high-level assassination attempts. Questions remain as to whether the government will recognize bad news at the polls, or acquiesce to an opposition-led congress.
Political Turmoil in Haiti
The official results of Haiti's October presidential election put government-backed candidate Jovenel Moïse in the lead, to face Jude Célestin in a December 27 runoff. The announcement sparked more violent protests, followed by opposition and religious leaders' calls for an independent commission to investigate alleged electoral fraud. With international observers largely validating the October vote, Haiti's Provisional Electoral Council (CEP) rejected appeals. An ensuing standoff threatens political stability in the Western Hemisphere's poorest country, with leading opposition calling for deep reforms and even a transitional government. The potential crisis hits as Haiti faces a re-surging cholera epidemic that has already killed over 9,000 people and sickened 750,000.