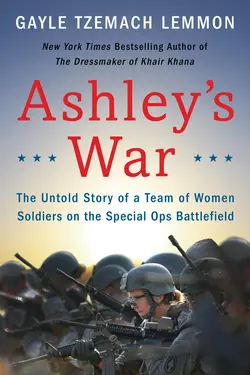 Ashley's War
The Untold Story of a Team of Women Soldiers on the Special Ops Battlefield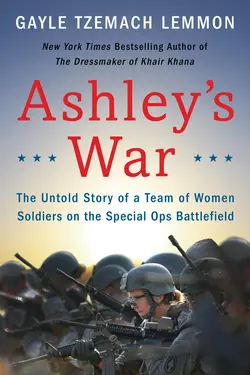 The poignant and gripping story of a groundbreaking team of female American warriors who served alongside Special Operations soldiers on the battlefield in Afghanistan­.
Book

Foreign policy analyses written by CFR fellows and published by the trade presses, academic presses, or the Council on Foreign Relations Press.
In 2010, the U.S. Army Special Operations Command created Cultural Support Teams, a pilot program to put women on the battlefield alongside Army Rangers, Green Berets, Navy SEALs, and other special operations teams on sensitive missions in Afghanistan. The idea was that women could access places and people that had remained out of reach, and could build relationships—woman to woman—in ways that male soldiers in a conservative, traditional country could not. Though officially banned from combat, female soldiers could be "attached" to different teams, and for the first time women throughout the Army, the National Guard, and the Reserves heard the call to join male soldiers on special ops missions. Each had her own story, her own reason for wanting to serve alongside America's finest fighters—for wanting, as the recruiting poster advertised, "to be part of history."
In the New York Times best seller Ashley's War, Gayle Tzemach Lemmon uses exhaustive firsthand reporting and a finely tuned understanding of the complexities of war to tell the story of CST-2, a unit of women handpicked from across the Army, and of the remarkable hero at its heart: First Lieutenant Ashley White. Lemmon reveals how First Lieutenant White and the pioneers of CST-2 worked to earn the respect of combat-tested special operations warriors and illuminates the very human stakes of their battlefield successes.
Transporting readers into the little-known world of the CSTs, a community of fierce women bound together by valor, danger, and the desire to serve, Ashley's War is a gripping combat narrative and a testament to the unbreakable bond of friendship born of war.
Reviews and Endorsements
An unforgettable story of female soldiers breaking the brass ceiling. The women who answered America's call to serve show that our military is stronger when it engages both halves of the population. This book will inspire you and remind you of the power that comes with defying limits.

Sheryl Sandberg
Ashley's War shares the remarkable stories of one of the first teams of women serving in the U.S. Army Special Operations Command. This team forged the path for American women who serve in harm's way all over the world and continue to make the ultimate sacrifice.

Senator John McCain
Gayle Tzemach Lemmon expertly gives readers an inside look at what it takes to work alongside America's elite forces. The book is a gripping, moving, and well-told war story, but more importantly it offers the first glimpse into a historic program.

Kevin Maurer, author of Gentlemen Bastards
Fascinating and often moving, Ashley's War follows one of the early groups of women who volunteered to serve alongside special operations soldiers, vividly portraying their training, their early missions as they learn their jobs, their bonds of friendship, and their reckoning with the toll of war. Remarkable.

Phil Klay, author of Redeployment