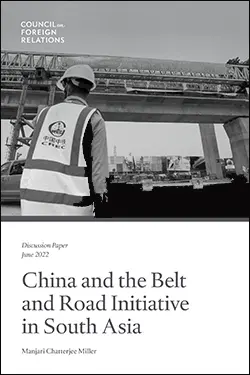 China and the Belt and Road Initiative in South Asia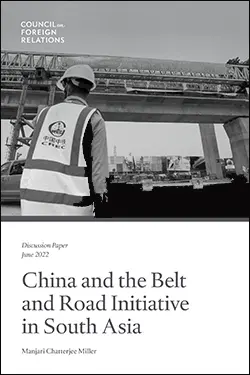 To support its allies and partners in South Asia, the United States should assist South Asian countries in assessing Belt and Road Initiative risks and benefits.
Report
In 2013 President Xi Jinping announced the launch of two new Chinese connectivity projects: an "economic belt" along the historical Silk Road in Eurasia and a twenty-first-century Maritime Silk Road to expand cooperation between China and Southeast Asian nations. The common theme of both was to increase China's collaboration and communication with regional nations to bolster mutual development and prosperity.
Over the next decade the Belt and Road Initiative (BRI) became a gigantic infrastructure, trade, and connectivity project, spreading beyond Eurasia and Southeast Asia to regions such as South Asia, the Middle East, and many parts of Africa. Some China watchers argued that the BRI is China's updated and planned grand strategic vision of its historical Middle Kingdom hierarchy—China centered in a global network of connectivity where all roads (territorial and maritime) lead to Beijing. Others worried that the BRI is China's strategic plan to gain geopolitical power by making smaller and weaker countries beholden to it indefinitely. Still others cautioned that the BRI, far from being a monolithic and well-planned-out vision, is deeply fragmented by domestic interests, diluting its effectiveness as a unified grand strategy. These arguments evaluate whether the BRI is a success or failure for China—that is, whether the BRI strengthens China's geopolitical status and brings it economic benefits. Those factors are important, but they are China-centric. In the end, success also depends on a more neglected consideration—the recipient countries' perceptions of China and their reception of the BRI. 
Success or failure of the Belt and Road Initiative in South Asia can be determined by asking two questions. First, do recipient countries view the BRI as a positive Chinese initiative that brings significant benefits, either political or economic? The BRI and China are seen as synonymous, so positive views of the BRI can not only boost positive views of China but, in theory, also make recipient countries amenable to further cooperation with China. Second, has the recipient country been able to manage the BRI to advance its own domestic agenda? If recipient countries see the BRI as advancing their stated political or economic goals, then they are likely to continue to welcome expanded Chinese investment. Conversely, if they view the BRI as either not delivering on the promise of economic benefits or as leading to significant political side effects, then it can give recipient countries pause. In the long run, this could affect further cooperation with the BRI and China. In South Asia, even if a recipient country sees the BRI and China positively, it has not necessarily also been able to manage the BRI to its satisfaction. Pakistan is one example. Then again, even when the BRI and China are viewed negatively, such as in India, the government has been able to use the specter of the BRI to advance other interests.
The lesson for the United States is that if it seeks to curb China's influence in South Asia, it should pay attention to how potential recipients of this largesse respond to China and the BRI. The United States cannot match the BRI's investments in South Asia, but it can support South Asian countries choosing to cooperate with China, as well as India, the dominant power in the region. If the BRI delivers on its promise of providing connectivity and infrastructure in South Asian countries that sorely need both, it can contribute to domestic stability—a less volatile South Asia is in U.S. interests. The United States can gain stronger partnerships and increased credibility by actively empowering South Asian countries to assess the BRI's merits and demerits, and supporting alternatives for those who opt out, rather than opposing the BRI wholesale.
This discussion paper was made possible by the generous support of the Ford Foundation.
Professors: To request an exam copy, contact [email protected]. Please include your university and course name.