The Changing Landscape of Global LGBTQ+ Rights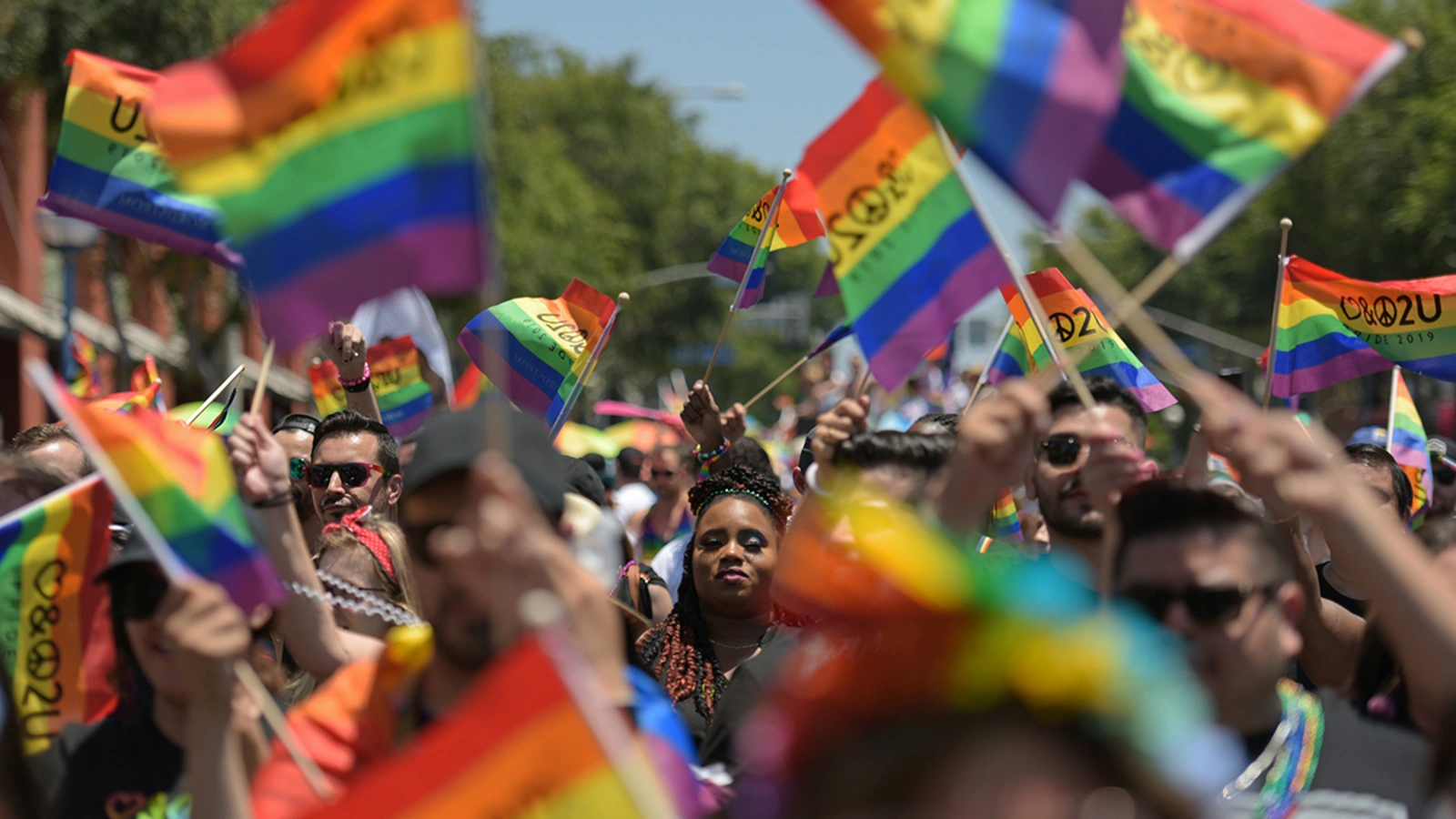 Although LGBTQ+ people in every region of the world face marginalization and repression, their human rights have steadily advanced. The Biden administration has an opportunity to further promote LGBTQ+ rights by asserting them as a foreign policy priority.
January 29, 2021 10:30 am (EST)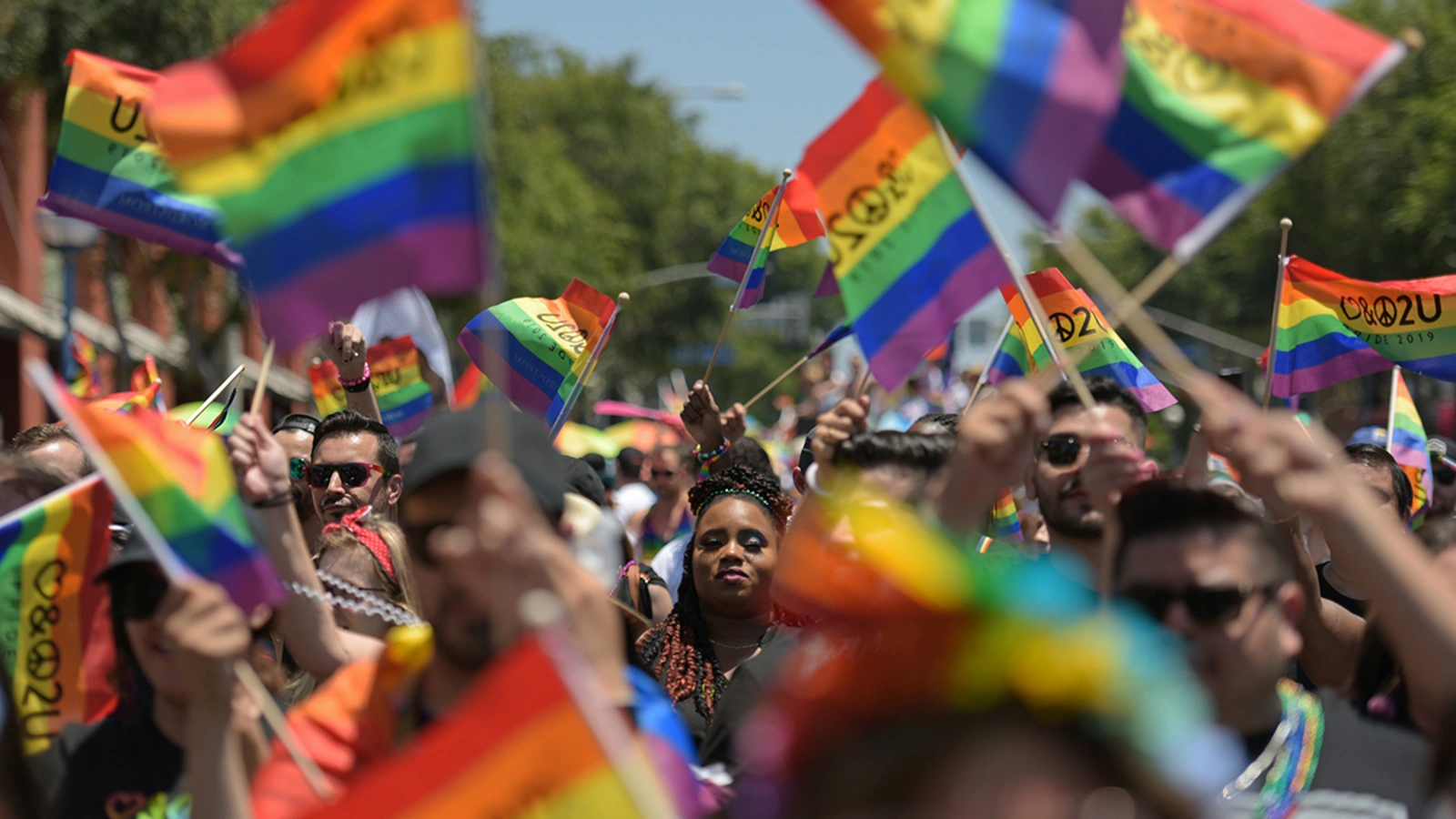 Article

Current political and economic issues succinctly explained.
The global campaign to secure protections for lesbian, gay, bisexual, transgender, queer, and other (LGBTQ+) people has made significant progress in recent decades, especially in the realm of marriage equality. Yet in many countries, LGBTQ+ individuals still face repression, imprisonment, and even the threat of death. Given the severity and ubiquity of such abuses, laws and safeguards protecting this community from legal discrimination and political, social, and economic marginalization have become a priority for activists and a growing number of governments.
The United States has long been an important battleground for LGBTQ+ rights, and U.S. leadership has been prominent in defending them worldwide. However, a rapid expansion of protections in the United States during the Barack Obama administration was stalled—or, in areas such as health care and military service, even reversed—by the Donald J. Trump administration. Trump also deprioritized the promotion of LGBTQ+ rights in U.S. foreign policy.
This erosion of the U.S. global standing on human rights issues poses an initial challenge for President Joe Biden, who is expected to pursue robust LGBTQ+ rights advocacy. Biden is likely to face resistance from conservative lawmakers and judges, but his commitment to using executive powers—evident in the signing of an executive order on his first day in office to protect LGBTQ+ Americans from discrimination—bodes well for the restoration of the United States' standing as a global leader in the defense of such rights.
Progress and Pitfalls in Global Rights
Civil society organizations have lobbied the United Nations for recognition of human rights on the basis of sexual orientation and gender identity since the body's founding in 1945. However, it was not until the 1994 Toonen v. Australia case, brought before the UN Human Rights Committee, that the discrimination of individuals based on their sexual orientation became a recognized violation in international human rights law. In 2007, as case law in the area slowly evolved and instances of LGBTQ+ human rights violations garnered increased publicity, a group of independent experts met in Indonesia to articulate clear guidance for international human rights standards and their application to issues related to sexual orientation. Their efforts produced the Yogyakarta Principles, which have served as a touchstone for LGBTQ+ rights ever since. 
In 2011, U.S. Secretary of State Hillary Clinton marshalled support in the UN Human Rights Council, the successor to the Human Rights Committee, for the resolution on human rights, sexual orientation, and gender identity, famously proclaiming that "gay rights are human rights." In 2016, the council adopted another resolution that called on member states to protect against violence and discrimination based on sexual orientation and gender identity and established the office of an independent expert to assess implementation of these protections worldwide.
Yet, such protections are unevenly enshrined in law throughout the world, and anti-LGBTQ+ discrimination persists. Around seventy countries continue to criminalize homosexual activity, and in twelve countries adults who engage in consensual same-sex acts can still face the death penalty. In countries such as Afghanistan, Pakistan, and Qatar, these measures tend not to be enforced even if they are legally permissible, but Iran still regularly executes LGBTQ+ individuals. Additionally, in geographic areas beyond the reach of governments, terrorist organizations such as the self-proclaimed Islamic State perpetrate anti-LGBTQ+ violence.
Even where same-sex sexual activity is not illegal, officials often overlook abuse and murder of LGBTQ+ individuals perpetrated by law enforcement officers, militant groups, street gangs, and even their own family members. Forced marriages, so-called honor killings, and the use of rape as a way of "undoing" a victim's sexual orientation or gender identity continue to jeopardize lives in places where state capacity is limited. Transgender people are especially vulnerable to these acts of violence. In some Catholic- and Muslim-majority states with a history of authoritarianism, conservative interpretations of religious texts are often used to ostracize sexual minorities and justify discrimination against them. In Central America, for instance, LGBTQ+ people face structural discrimination, persecution, and high susceptibility to homicide, resulting in a recent surge of LGBTQ+ people seeking asylum in the United States. 
A mere twenty-nine countries legally recognize marriage equality today, including Switzerland most recently with its December 2020 passage of marriage equality legislation. And even among countries where same-sex marriage is legal, some still lag behind in protecting LGBTQ+ people from discrimination in access to social and commercial services, education, health, and employment; only eleven countries mention sexual orientation in constitutional nondiscrimination clauses. European countries stand out for extending protection under Article 21 of the European Union Charter of Fundamental Rights and Article 19 of the Treaty on the Functioning of the EU, but LGBTQ+ rights are increasingly under assault on the continent.
In Poland and Hungary, the use of homophobic rhetoric and legislation by reactionary political parties that have recently assumed power prompted the European Commission in 2020 to deny some funding to member states that do not respect LGBTQ+ rights and to take steps toward including homophobic hate crimes on a list of major offenses. 
Advances at Home Reflected in U.S. Foreign Policy
Against this difficult panorama, the United States in recent years has become a leading advocate for LGBTQ+ rights internationally. U.S. credibility on the issue, though, is intrinsically tied to the country's own fight for equality and representation in government.
LGBTQ+ Americans historically faced legal and social discrimination, including regarding the right to serve in the military, work in the civil service, and represent the country abroad. During the Cold War, LGBTQ+ individuals were systematically purged from government service, and the federal government continued denying security clearances on the basis of sexual orientation until the early 1990s. Furthermore, in 1993, the Department of Defense issued Instruction 1304.26 to authorize the discharge of LGBTQ+ military personnel who disclosed their sexual orientation—a policy that effectively closeted service members and became known as the "Don't Ask, Don't Tell" policy.
Meanwhile, a new generation of activists emerged in the 1980s to contest government inaction and growing stigmatization in the face of the HIV/AIDS crisis, which disproportionately affected LGBTQ+ communities around the globe. In the United States, activist pressure put an end to legal discrimination against HIV/AIDS patients, forced the U.S. government's hand in allocating resources for treatment research, and increased public awareness by creating the policy and educational infrastructure for civil society to continue organizing around LGBTQ+ rights.
The Obama administration represented a turning point in U.S. policy, making LGBTQ+ rights central to both its domestic and foreign policy agendas. In addition to repealing restrictions on military service, it improved access to health services for transgender people by including transgender health coverage under the Affordable Care Act. Obama also prioritized legislation to prevent bullying and hate crimes against LGBTQ+ Americans, extended same-sex domestic partner benefits for those working in executive branch departments, and signed an executive order protecting LGBTQ+ employees working for government contractors nationwide. In 2012, Obama became the first U.S. president to voice his support for same-sex marriage, which was ultimately legalized nationwide by the U.S. Supreme Court in 2015.
The Obama administration emerged as a world leader in advocacy, helping set the UN agenda for expanded international protections for LGBTQ+ people; launching the State Department's Global Equality Fund to advance their human rights around the world; and directing executive agencies to promote these rights in diplomacy and foreign assistance, including through encouraging the repeal of discriminatory laws. In 2015, Obama appointed the first-ever special envoy for LGBTQ+ human rights to coordinate U.S. diplomacy on the matter. 
Trump's Reversal of LGBTQ+ Protections
The Trump administration's approach to LGBTQ+ rights involved appointing several openly gay men to high-ranking diplomatic and national security positions and overseeing a largely rhetorical campaign to decriminalize homosexuality worldwide, which fell short of its objectives. At the same time, Trump repealed many critical protections. He initiated, by tweet, a ban on military service for transgender service members and rolled back health-care guarantees for transgender patients. His administration also launched the Commission on Unalienable Rights, which threatened LGBTQ+ and women's rights under the guise of religious liberty despite claiming to protect human rights.
During his final days in office, Trump adopted rules that permit recipients of grants from the Department of Health and Human Services to discriminate against LGBTQ+ people, affecting services including foster care and adoption, refugee assistance, and HIV prevention. Trump's foreign policy agenda de-emphasized the inclusion and advocacy at the heart of Obama-era diplomacy, even removing references to LGBTQ+ people from policy guidance.
Yet, global advancements in equality for LGBTQ+ individuals continued, largely without U.S. leadership. In 2017, the United Nations appointed its second independent expert on sexual orientation and gender identity, who in 2019 published a report calling for a global ban on conversion therapies—widespread practices based on a belief that a person's sexuality and gender can and should be changed to conform to heterosexual and cisgender norms. Furthermore, in 2017, Ireland elected its first openly gay prime minister, shortly followed by the election of Serbia's first openly lesbian and first female prime minister. Scores of openly LGBTQ+ candidates were elected to major public offices in countries such as Colombia and Japan. Even Pope Francis expressed support for LGBTQ+ individuals and their right to same-sex civil unions, though Vatican officials say such views reflect his personal beliefs and do not represent a change in church doctrine, which still prohibits same-sex marriage.
Challenges and Opportunities for Biden
Joe Biden campaigned for president on a promise to restore the United States' standing as a leader in defending the rights of LGBTQ+ individuals. Given his recent record in this area—including being the first senior Obama administration official to back marriage equality and arguing in international forums that LGBTQ+ issues are the civil rights issue of our time—Biden is poised to make advancements in this space.
Biden has vowed to work closely with allies and like-minded governments to ensure that violence and discrimination against LGBTQ+ individuals do not go unchecked. The Biden administration could, for instance, confront illiberal crackdowns in Eastern and Central Europe and targeted harassment by law enforcement in the Middle East, North Africa, and sub-Saharan Africa with sanctions, while also expanding asylum protections for LGBTQ+ individuals seeking refuge in the United States.
Domestically, Biden fulfilled a promise to overturn the ban on military service for transgender people during his first week in office and has committed to reinstating antidiscrimination policies in federal contracting. Today, LGBTQ+ Americans in some U.S. states still struggle to secure housing and access to employment benefits. Both President Biden and Vice President Kamala Harris have publicly committed their support to the Equality Act, legislation that would provide federal protection against all anti-LGBTQ+ discrimination. Efforts in this area will largely depend on congressional backing but seem achievable given increasing support for LGBTQ+ rights among the broader public. 
Further, the administration promises to reflect the diversity of the United States in its staffing, strengthening recognition of LGBTQ+ professionals through appointments to senior domestic policy and national security positions. The president has already nominated Pete Buttigieg, the former mayor of South Bend, Indiana, to lead the Department of Transportation, which would make Buttigieg the first openly gay cabinet member if confirmed by the Senate. Biden has also put forth Rachel Levine as his choice for assistant secretary for health—the first-ever transgender individual to receive a nomination to a Senate-confirmed position—and is likely to name the first openly lesbian U.S. ambassador.
Biden will face a full slate of domestic and foreign policy challenges during the first one hundred days of his presidency. But having made clear that LGBTQ+ rights will be a top priority, Biden recognizes that restoring U.S. credibility to defend and advance human rights abroad starts with the United States' own commitment to guaranteeing LGBTQ+ rights at home.
Will Merrow created the graphics for this article.