Issue Guide: The First 2020 Democratic Presidential Debates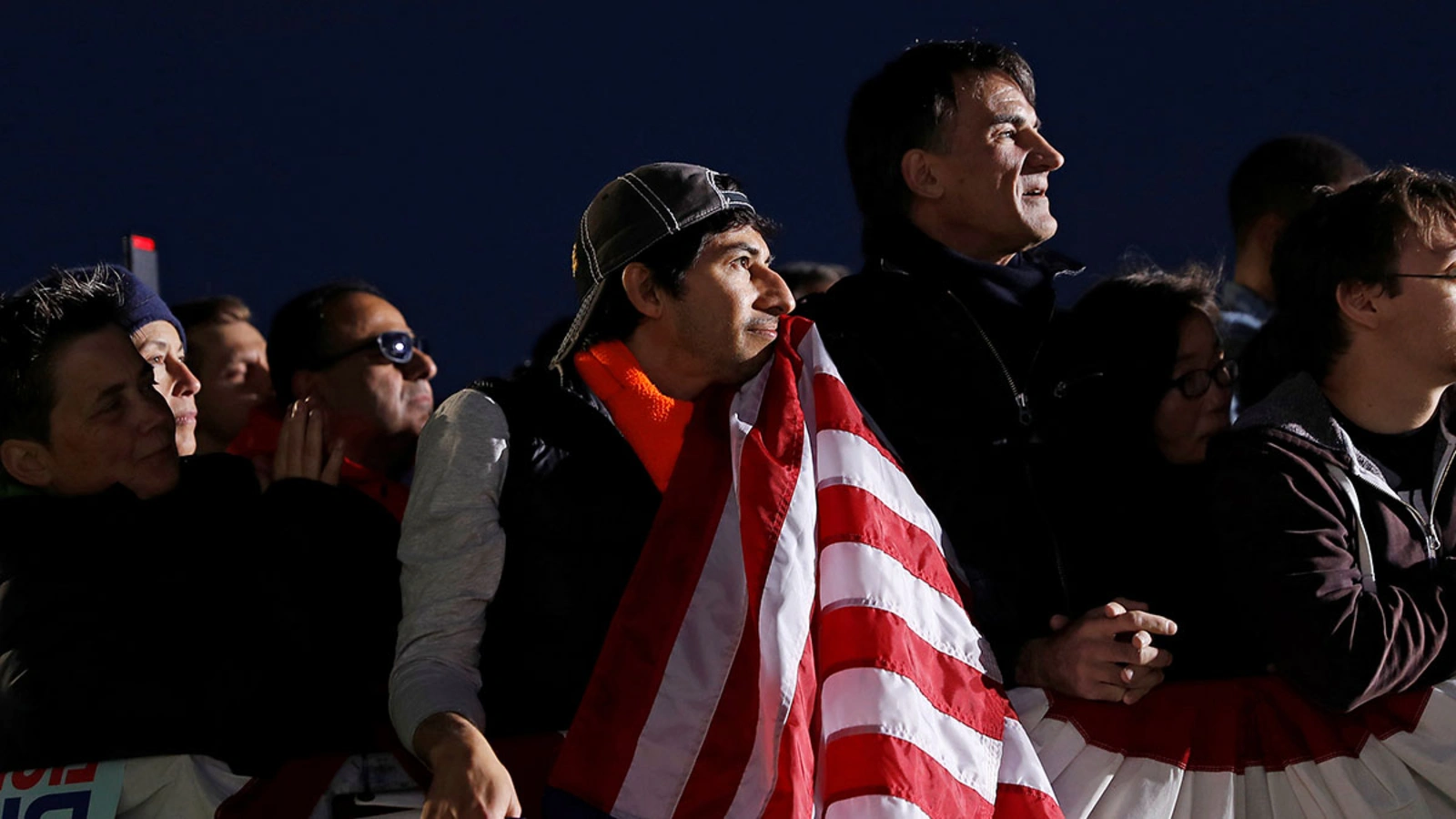 The Democratic field could touch on a number of foreign policy issues, from climate change to Iran, during its first prime-time sparring session.
June 21, 2019 9:00 am (EST)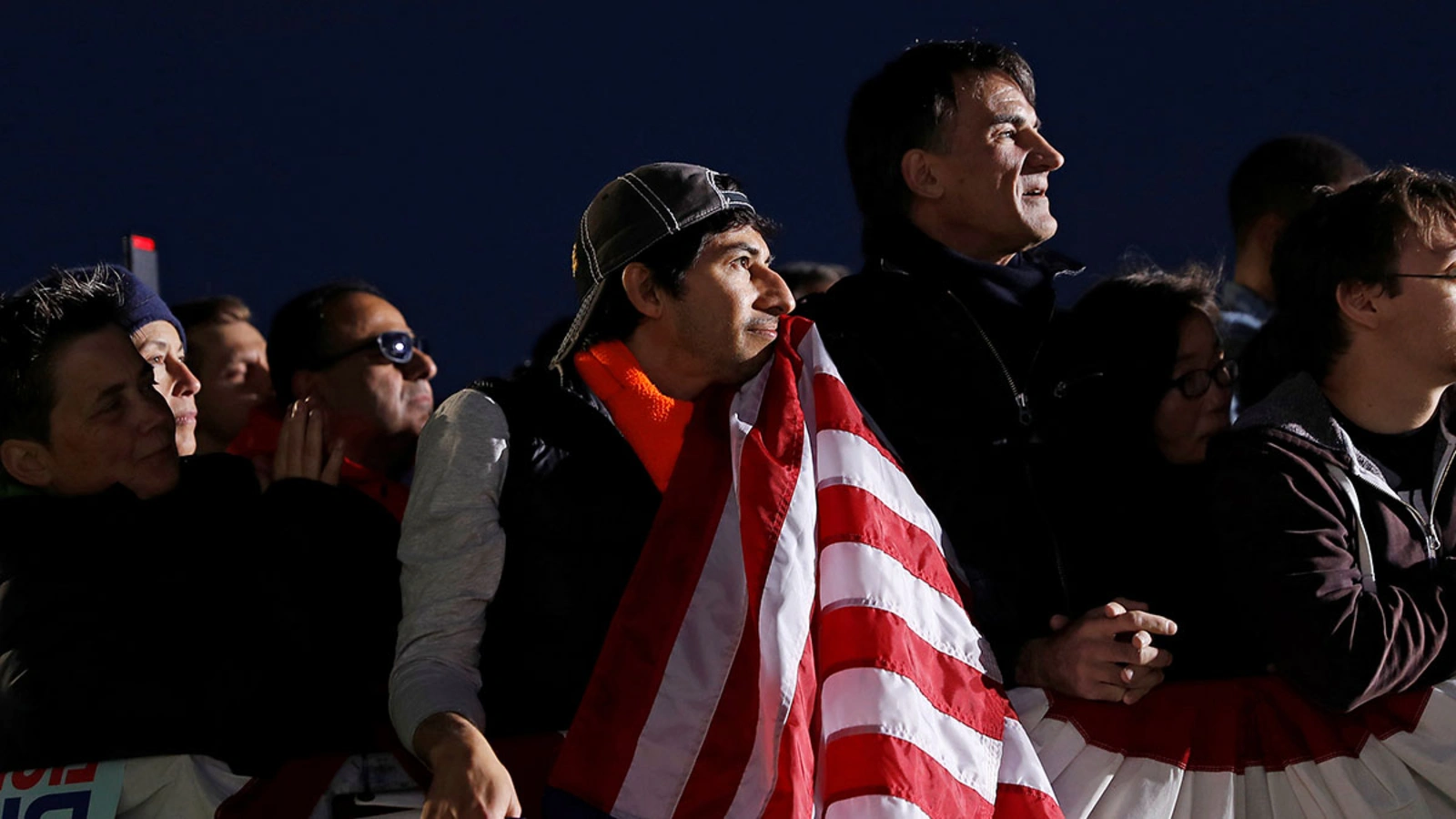 Article

Current political and economic issues succinctly explained.
Foreign policy and national security have taken a back seat so far in the 2020 U.S. presidential race. The twenty Democratic contenders converging in Miami for the first round of debates, who will face off in groups of ten over two nights, have spent a majority of their time at town halls and in interviews focusing on domestic issues. However, some topics of international concern could emerge in this early forum. CFR has the background and expert analysis to get you prepped.
Climate Change
Background: The Year in Extreme Weather
Climate experts are raising the alarm about the rise in extreme weather events, which has underscored the mounting costs and disruptions of changing climate patterns. James McBride and Sabine Baumgartner explore the trends.
Background: Envisioning a Green New Deal
The broad and sometimes vague Green New Deal has become hotly contested among lawmakers and presidential hopefuls. Andrew Chatzky examines other major decarbonization efforts around the world.
Analysis: Climate Shocks and Humanitarian Crises
In Foreign Affairs, Joshua Busby and Nina Von Uexkull discuss the risk factors, such as a dependence on agriculture, that make some countries more vulnerable than others to the consequences of climate change. 
Analysis: UN Climate Report Highlights Extreme Risk to Many Regions
A recent study sponsored by the United Nations says the planet is continuing to warm at an alarming pace, which is particularly bad news for regions including the Arctic, as well as small Pacific islands, writes Amy Myers Jaffe. 
Guns and Violent Extremism
Background: Hate Speech on Social Media
A growing number of attacks on immigrants and other minorities worldwide are being linked to hate speech posted on popular platforms such as Facebook and Twitter. Zachary Laub examines the scale of the problem and the challenges facing governments and tech companies.
Background: U.S. Gun Policy: Global Comparisons
The troubling regularity of mass shootings in the United States continues to fuel a vigorous debate over gun control. Jon Masters offers a comparison of the gun policies of some other wealthy democracies, including Australia, Israel, and Japan.
Analysis: How Serious Is White Nationalist Terrorism?
Bruce Hoffman says that while white nationalist terrorism and its many variants have existed for decades, social media platforms can radicalize, inspire, and motivate acts of wanton violence.
Trade
Background: The Truth About Tariffs
No modern U.S. president has wielded tariffs like Donald J. Trump, who has threatened both allies and adversaries with this controversial trade weapon. Andrew Chatzky gets to the bottom of who uses tariffs, who pays for them, and other fundamental questions.
Background: NAFTA's Economic Impact
Trump has slammed the 1994 North American Free Trade Agreement (NAFTA) for costing the United States jobs, and some Democrats have questioned its benefits as well. James McBride and Mohammed Aly Sergie look into the deal's impact on the Canadian, Mexican, and U.S. economies.
Analysis: Will There Be Winners in the U.S.-China Trade War?
Andrew Chatzky highlights several economies in Asia and Latin America that could benefit from the U.S.-China trade war.
In Foreign Affairs, Dartmouth's Douglas A. Irwin reviews what Trump has done so far on trade, as well as what the future may hold.
Analysis: Democrats Won't Win by Being Trump Lite on Trade
Edward Alden writes that Democrats need to find their voice on trade and leverage what could become a major pocketbook issue on the campaign trail. Among other things, Democrats should highlight the fact that tariffs are extremely regressive taxes, he says.
Russia
In this council special report, Robert D. Blackwill and Philip H. Gordon survey how Russia's intervention in the 2016 election struck at the core of U.S. democracy and make recommendations on how to deter future attacks.
Analysis: What Mueller Found—and Didn't Find—About Trump and Russia
In Foreign Affairs, Princeton's Stephen Kotkin says that Russia's attack on American democracy should be viewed as a tactical failure.
Analysis: Have Sanctions on Russia Changed Putin's Calculus?
The United States and the European Union have steadily ratcheted up sanctions on Russia since its 2014 invasion of Ukraine. Andrew Chatzky takes a look at whether the measures are having their intended effects.
China
Timeline: U.S. Relations With China
CFR editors showcase six decades of U.S.-China relations, which have been marked by tense standoffs, intense diplomacy, growing international rivalry, and increasingly intertwined economies.
Background: Huawei: China's Controversial Tech Giant
The Trump administration is pushing an international effort to thwart the Chinese telecom giant, alleging that the company poses major cybersecurity risks. Lindsay Maizland provides an overview of the unfolding U.S.-China tech battle.
Background: Is 'Made in China 2025' a Threat to Global Trade?
The United States has joined a number of other countries in seeing China's high-tech industrial policy as a threat to both national security and economic prosperity. CFR looks at the debate over how to respond to China's behavior.
Analysis: The Problem With Xi's China Model
President Xi Jinping's consolidation of power has not only cost China's economy but also raised suspicions about its ambitions abroad, writes Elizabeth C. Economy in Foreign Affairs. 
North Korea
Background: The China-North Korea Relationship
China is North Korea's biggest trade partner and arguably has the most leverage over Kim Jong-un's regime, but how much pressure Beijing is willing to exert remains unclear, explains Eleanor Albert.
Timeline: North Korean Nuclear Negotiations
Nuclear negotiations between the United States and North Korea have proceeded in fits and starts across three decades. CFR editors show how they have failed to halt the advance of the North's weapons program.
Iran
Background: The Impact of the Iran Nuclear Agreement
Trump's withdrawal from the landmark agreement has thrown the future of international cooperation on Iran's nuclear program into doubt, explains Zachary Laub.
Background: The Strait of Hormuz: A U.S.-Iran Maritime Flashpoint
A conflict between Iran and the United States in the busiest waterway for petroleum shipping could jolt global oil prices, explain CFR editors.
The Trump administration's pressure on Iran has created an opportunity for diplomacy that could help prevent a costly conflict, writes CFR President Richard N. Haass.
Analysis: Iran Among the Ruins
The Trump administration tends to speak of Iran as the source of chaos in the Middle East, but Iran's foreign policy is reactive to it, not its cause, argues Vali Nasr in Foreign Affairs. Rather than seeking to contain Iran, the United States should work with it to promote a more peaceful regional order, he says.
Analysis: Iran's Imperial Foreign Policy
In this discussion, Philip Gordon joins Michael Rubin and Karim Sadjadpour to analyze Iranian strategy and offer recommendations on ways the United States can proceed after withdrawing from the Iran nuclear agreement.
Immigration
Background: The U.S. Immigration Debate
Why is immigration policy so contentious, and how have local, state, and federal authorities responded? CFR editors examine these and other questions in this overview of the immigration debate.
Background: Who Secures the U.S. Border?
The Trump administration's actions at the southern U.S. border, including the deployment of military personnel, have raised questions about the scope of executive power in immigration enforcement. Claire Felter and Zachary Laub offer a guide to the border controversy.
Timeline: U.S. Postwar Immigration Policy
Immigration has played a central role in U.S. economic and cultural life since the country's founding. CFR's timeline traces the evolution of U.S. immigration policy since World War II.
Analysis: Trump's Bullying on Border Crisis Will Backfire
The president's tough tactics with Mexico and Central American countries, including withholding hundreds of millions of dollars in aid, will undermine their ability to stem the flow of migrants, writes Shannon K. O'Neil.
Analysis: More Aid Won't Stop Central America's Migrant Crisis
The United States should direct its aid toward helping Northern Triangle countries strengthen their tax regimes, combat corruption, and use worker remittances to spur economic growth, writes former U.S. Assistant Secretary of State Jose W. Fernandez in Foreign Affairs.