Advancing South Korean Capabilities for the Future: Procurement or Research and Development?
South Korea can use indigenous capabilities to meet many of its goals, but will also need to procure some systems necessary for its self-defense into the future.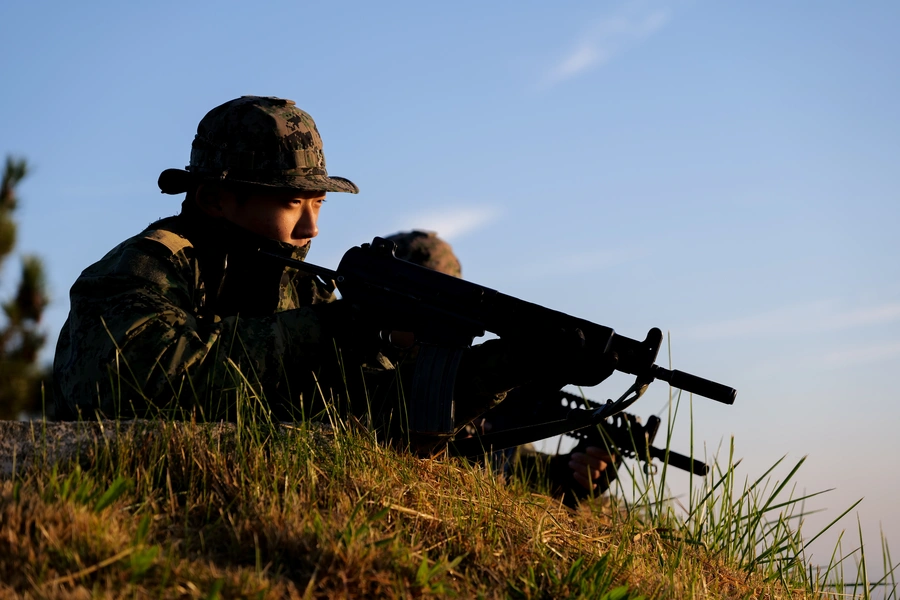 This post is authored by Bruce E. Bechtol, professor of political science at Angelo State University. It is part of a project conducted by the program on U.S.-Korea policy at the Council on Foreign Relations, supported by the Smith Richardson Foundation and Korea Foundation. This series of posts will address the transition of operational control (OPCON) on the Korean Peninsula. To further stimulate an open discussion of these issues, we would like to invite reader responses. Please contact Ellen Swicord at [email protected] for submission guidelines if you are interested in contributing a response.
As the Combined Forces Command (CFC) advances into the future and is expected to come under the leadership of a Korean Commander for the first time, many questions remain unanswered. The CFC structure is expected to remain the same and the Commander of CFC will continue to answer to not one, but two National Command Authorities (NCA): the United States and the Republic of Korea (ROK). Other issues, such as the location of CFC personnel, may change as the time comes for the transition to a ROK Commander. The aim will be to make the process as seamless and practical as possible, with a central goal of maintaining the capabilities and optimum readiness of CFC.[1] Other important questions surrounding preparations for future operational control (OPCON) command arrangements include its impact on the ROK defense budget, implications of the "procurement vs. R&D" (research and development) debate for U.S. and ROK obligations to the combined command, South Korea's future security role and its impact on the capabilities that must be acquired, and, based on the future command structure, what technologies should be transferred from the United States to South Korea.
First, the C4I (Command, Control, Communications, Computers and Intelligence) capability must be maintained. The United States has brought this crucial capability to the peninsula for many years. Currently, many key reconnaissance missions conducted by aircraft are operated by sophisticated American planes such as Cobra Ball, and through P-3C naval missions.[2] Drones have also become an important part of the C4I intelligence mission. Seoul has now acquired Global Hawk systems, and is expected to obtain more in the very near future.[3] But that is only the beginning. The ROK has pledged to spend $23.2 million in 2020 on expanding its drone capabilities, an increase of 94 percent from the 2019 budget.[4]

Communications is also an essential aspect of C4I. Currently the 1st Signal Brigade handles communications for CFC and this will be an issue to address in the future, especially if CFC moves to Camp Humphries.[5] In addition, how other bases on the peninsula will be supported by another entity instead of the 1st Signal Brigade will be a key issue to address. If this changes, the ROK will need to upgrade their current communications systems, likely through the procurement of new capabilities.

The current counter-battery capabilities provided by both the United States and ROK serve as another important example of the capabilities the allies bring to the field. Going forward, the ROK will need to further invest in counter-battery capabilities that can operate effectively before more heavy U.S. artillery forces arrive during wartime. According to press sources, South Korea has now developed a "mobile-fire-finder" radar that can locate North Korean artillery systems soon after they have fired their ordnance.[6] This radar system should be deployed in large numbers along the demilitarized zone (DMZ) dividing the two nations, as the North has built new 300 MM systems and even tested 600 MM systems that will likely be deployed along or near the DMZ. These systems would augment North Korea's 170 MM tubed artillery systems and 240 MM multiple rocket systems already deployed near the DMZ.[7]

South Korea has also joined a long list of other democratic states that have acquired the F-35 aircraft. Several of these top of the line jets have already been delivered to the ROK.[8] According to press sources, the original order of forty aircraft will possibly be expanded to sixty, with the last twenty being short-takeoff-and-vertical-landing (VTOL) aircraft capable of taking off from South Korea's TOKDO-class ships and other maritime craft (including a new aircraft carrier and other craft capable of launching VTOL equipped planes).[9] A ROK government decision to go through with the purchase of those twenty jets and procurement of the VTOL version of the F-35 will add significant flexibility to aircraft that can effectively counter North Korean air force planes. The F-35 is more advanced than anything the North can use against the ROK Air Force.[10]

Ballistic missile defense (BMD) is perhaps the most controversial aspect of South Korean capabilities and the tie-in of these capabilities to American forces. The U.S.-led BMD system is important globally, and is particularly crucial in Northeast Asia due to the ballistic missile threat from North Korea. This is why Japan has already joined the U.S.-led BMD system. South Korea has chosen not to do so for quite puzzling reasons, though both sides of the political spectrum in South Korea have taken this stance. The current Korean Air and Missile Defense System (KAMD) is self-produced with several military systems – though many have been procured from the United States.[11] While KAMD would likely take out many North Korean missiles, it would not protect ROK citizens in the same way that joining the U.S.-led BMD system would. Thus, I urge the ROK government to examine this issue very carefully. South Korea is the state most threatened by ballistic missiles in the world – except for the United States, which is also threatened by both Russian and Chinese long-range missiles. This threat can and should be countered with the world's best BMD system. One simply cannot put a price on saving lives.

The answer to the question of procurement vs. R&D is largely a mixed bag. The answer is "yes" to both. Yes, South Korea can use indigenous capabilities to meet many of its goals, but also, yes, it will need to procure some of systems necessary for its self -defense into the future. As the United States and South Korea move forward, it will be important for both to continue examining these issues in an in-depth and practical manner
[1] "Joint Communique' of the 51st ROK-U.S. Security Consultative Meeting," United States Department of Defense,  November 16, 2019: https://www.defense.gov/Newsroom/Releases/Release/Article/2018651/joint-communiqu-of-the-51st-rok-us-security-consultative-meeting/
[2] For example, see: "U.S. Flies Surveillance Aircraft over Peninsula Amid Concerns over N.K. Provocations," Yonhap, December 26, 2019: https://en.yna.co.kr/view/AEN20191226003900325 
[3] Oh Seok-min, "S. Korea brings in first Global Hawk unmanned aircraft, Yonhap, December 23, 2019: https://en.yna.co.kr/view/AEN20191223000551325
[4] "Seoul to Expand Innovative Drone Development in 2020," Yonhap, December 29, 2019: http://www.koreaherald.com/view.php?ud=20191229000088
[5] "About Us," 1st Signal Brigade: https://8tharmy.korea.army.mil/1sig/about.asp
[6] Jeff Jeong, "South Korea develops artillery-locating radar," Defense News, April 24, 2017:  https://www.defensenews.com/industry/techwatch/2017/04/24/south-korea-develops-artillery-locating-radar/
[7] For details on North Korean long-range artillery capabilities, see: "The Other North Korean Threat," Reuters, May 26, 2017: http://fingfx.thomsonreuters.com/gfx/rngs/NORTHKOREA-MISSILES/010041BR2VH/index.html
Konstantin Asmolov, "North Korea (DPRK) is Upgrading its "Super-Large Multiple Rocket Launcher (MRL)," Near Eastern Outlook, December 7, 2019: https://journal-neo.org/2019/12/07/north-korea-dprk-is-upgrading-its-super-large-multiple-rocket-launcher-mrl/
[8] Franz-Stefan Gady, "2 More Republic of Korea Air Force F-35A Stealth Fighters Arrive in South Korea," The Diplomat, July 27, 2019: https://thediplomat.com/2019/07/2-more-republic-of-korea-air-force-f-35a-stealth-fighters-arrive-in-south-korea/
[9] Jeff Jeong, "South Korea to Buy 20 More F-35 Jets," Defense News, October 10, 2019: https://www.defensenews.com/global/asia-pacific/2019/10/10/south-korea-to-buy-20-more-f-35-jets/
[10] Charlie Gao, "F-35's vs. North Korea: Who Wins?" National Interest, December 13, 2019: https://nationalinterest.org/blog/buzz/f-35s-vs-north-korea-who-wins-105317
[11] "Republic of Korea," Missile Defense Advocacy Alliance, June 15, 2018: https://missiledefenseadvocacy.org/intl_cooperation/republic-of-korea/