Beijing's Message to the National Women's Congress: Gender Equality Is Out, Family and Childbirth Are In
Rhetoric used by Chinese Communist Party officials at this week's National Women's Congress may hint towards a return of traditional gender norms in China.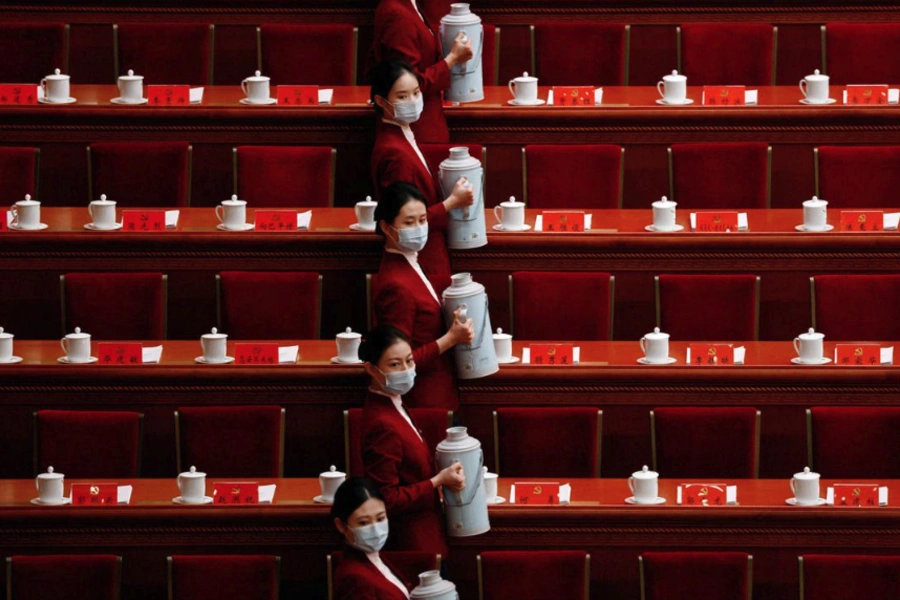 The 13th National Women's Congress, which opened in Beijing on Monday, October 23, gave indications of a deepening policy shift within the Chinese Communist Party (CCP) regarding the status and role of women in society. Changes in language employed by Party leaders in their address to the Congress this year suggest they are steadily moving away from the CCP's rhetorical embrace of gender equality, and towards a more full-throated embrace of traditional gender norms as a core Party political plank. 
The Women's Congress, held once every five years, has long served as both a symbolic platform for top Party leaders—all entirely male—to demonstrate commitment to women's issues, as well as a channel to signal their policy priorities.   
In his address to delegates, Politburo standing committee member Ding Xuexiang notably omitted a phrase about male-female equality that has been a fixture of leaders' addresses to the Women's Congress for decades. Since the 1990s, top Party officials have regularly reiterated at each meeting of the Congress that "equality between men and women is a fundamental national policy of the Chinese government"—a formulation initially adopted by Jiang Zemin in 1995. That language is now gone, as are the corresponding sweeping statements regarding the role of the Party in ensuring gender equality in legal rights or economic opportunity – present in similar addresses dating back to the 1990s.   
At the same time, Ding emphasized in his remarks that Chinese women should "study and implement Xi Jinping Thought on Culture" and "establish a correct outlook on marriage and love, childbirth and family." Such language goes well beyond anything seen in prior Party addresses. This focus aligns with recent moves by the Party to more actively promote traditional gender roles and increased birth rates as solutions to China's demographic challenges. 
By underscoring women's role in childbearing, backing away from verbal support for gender equality, and signaling the need for women to adopt a "correct" view on marriage and family, Party rhetoric suggests leaders are ramping up efforts to implement a more pro-natalist and traditionalist vision of gender relations through local governments and Party organizations, such as the All-China Women's Federation. This will likely fuel increasing conflict with the views of a generation of Chinese youth (particularly women) whose turn against marriage and childbirth has been a key factor in rapidly declining fertility rates throughout East Asia.