For Clues on How to Address China's Growing Political Influence Strategies, Look to Australia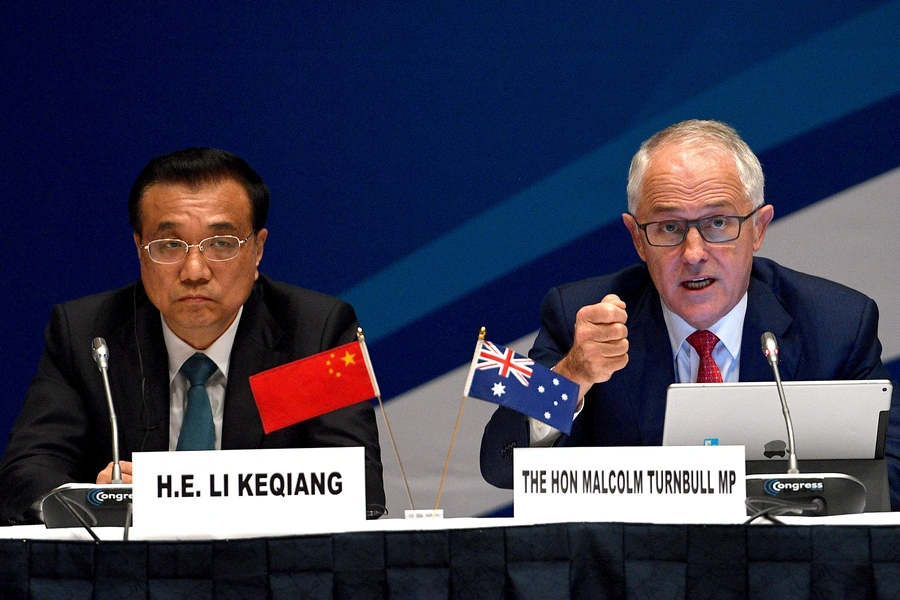 Part of a Series of China's Growing Influence Within Democratic Societies

In a relatively short period of time, international media attention—and attention by policymakers—has focused on Beijing's growing efforts to wield influence within democracies' political systems and societies. As I noted in an Expert Brief last week, this attention has been sparked by waves of revelations of Beijing's attempts to wield influence in Australia and New Zealand, as well as growing concerns about similar efforts in Germany, the United States, Canada, and many other developed democracies.

This week, the Economist even dedicated its cover story to the issue of China's growing influence strategy, referencing an excellent report by the National Endowment for Democracy on China's "sharp power" strategies in open societies.

In part because Australia was one of the first countries to recognize the challenge of China's expanding global influence campaign inside democracies—a recognition due in part to solid reporting by Australian media outlets—Canberra also is offering a template for addressing Beijing's influence campaign. For one, Canberra moved relatively quickly to ban foreign donations to political parties and activist groups. Some, but not all, developed nations already have such bans in place; they would be wise to follow Canberra's example and put such policies in place.

Second, Australia has been and is strengthening its process for scrutinizing foreign investments in sectors that could have national security implications. This is a model that other states could study. The United States, too, is moving toward strengthening its Committee on Foreign Investment in the United States (CFIUS) process, as is Europe. But some other developed economies, such as Canada, appear to be moving in the other direction and applying less scrutiny to foreign investment, even when those investments could affect national security.

Third, Australia's politicians and university leaders appear increasingly aware of the challenge posed by growing funds from Beijing for cultural and educational programming at Australian universities, think tanks, and other institutions. Politicians and universities are engaging in a high degree of scrutiny, now, of China's influence on campuses. In the United States, although the National Association of Scholars has urged universities to close down Confucius Institutes because of their potential threat to academic freedom, it does not appear many schools are taking this recommendation. Indeed, until recently the challenge of Beijing's influence on U.S. university campuses seemed mostly ignored, according to testimony by Sophie Richardson of Human Rights Watch last week. Richardson is preparing a lengthy report on Beijing's influence on U.S. campuses.

Countries also should reconsider participating in some of the people-to-people diplomacy that Beijing has stepped up in recent years, including trainings for journalists and other people who work in media firms. These people-to-people trainings in China could, in the future, be increasingly important tools for Beijing to influence media in foreign states.