Cyber Week in Review: May 24, 2019
This week: Huawei feels global effect of Trump administration order; Qualcomm loses in antitrust action; Washington calls for regulation of facial recognition; Facebook enforces its content rules; and, EU sanctions for cyberattacks.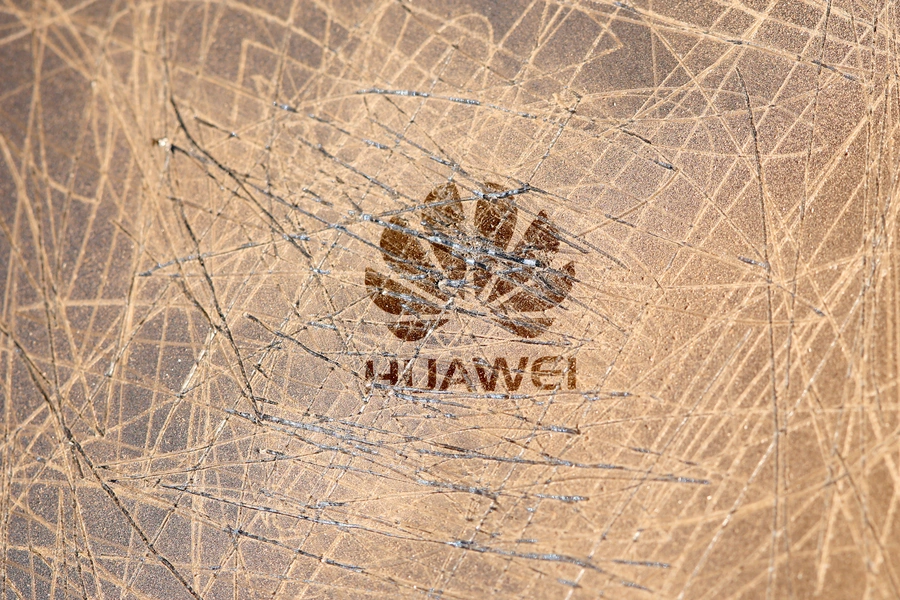 Here is a quick round-up of this week's technology headlines and related stories you may have missed:
Huawei Blockade Has Global Effect: U.S. companies have begun restricting its dealings with Huawei, following the Trump administration's decision to block trading with the Chinese telecom. Google cut off Huawei from many Android hardware and software services, which will restrict its access to future versions of its operating system. Google also limited Huawei's access to certain applications, such as Gmail and Google Maps. The Trump order has had a global effect. German chip maker Infineon said it will restrict business with Huawei, and major British mobile networks, EE and Vodafone will stop offering Huawei phones to 5G customers. These moves by European businesses will undoubtedly hurt Huawei. While China is Huawei's biggest source of revenue, 28.4 percent of its revenue originates from Europe, the Middle East, and Africa.
Bad Week for Qualcomm: Qualcomm, the largest provider of modem chips for smartphones, lost its antitrust battle against the Federal Trade Commission (FTC) on Tuesday. The FTC sued Qualcomm in 2017, alleging the company increased the price of smartphones by overcharging customers, such as Apple, and blocking competitors from the market. Qualcomm was ordered to change its existing business practices, such as leveraging the use of its chips for its patent licensing business. The ruling comes at a critical moment in the race to 5G as Qualcomm is the only U.S. company making 5G chips for mobile phones. This is the second blow to Qualcomm coming after the Commerce Department's decision to block it and other U.S. companies from selling products to Chinese telecom company, Huawei.
Facial Recognition Bridges Partisan Divide: On Wednesday, members of the House Oversight and Reform Committee voiced concerns over the future use of facial recognition by the government. Both Democrats and Republicans criticized the lack of regulation for the technology, citing it as a potential threat to American's constitutional rights to privacy and freedom of expression. While the members have not decided on a course of action, many of the hearing's experts called for a moratorium on government use of facial recognition until Congress passes legislation to regulate the technology and provide transparency standards. The committee's ranking Republican Rep. Jim Jordan (Ohio) similarly called for a "timeout." The hearing follows San Francisco's ban of facial recognition by police and local government agencies. Amazon's shareholders also held a vote on proposals that would study the technology's human rights risks and prevent the company from selling its facial recognition software to government agencies. Both proposals were defeated.
Facebook Steps Up: In its biannual report, Facebook said it is increasing efforts to mitigate the misuse of its platform. Facebook now automatically detects and removes more than half of the hate speech on its platform. The company claims to have removed 4 million hate-speech posts in the first three months of 2019, 65 percent of which were detected by artificial intelligence. Its automated systems also detected 98 percent of the violent content posted on the platform before users reported it. Facebook has disabled 2.2 billion fake accounts in the first quarter of the year. This record number is a sharp increase to the 1.2 billion accounts removed between October and December of 2018. The company did not identify which actor was behind the fake accounts but is working closely with governments to develop content regulation.
EU Cyber Sanctions: Ahead of the European parliamentary elections this week, the EU agreed to a new framework to impose sanctions against individuals responsible for actual or attempted cyberattacks. These sanctions, advocated by the UK and the Netherlands, will apply to individuals responsible for cyberattacks originating outside of the EU that pose "an external threat to the Union or its Member State." Individuals named on the sanctions list will be subject to an asset freeze and travel ban from all twenty-eight Member States. The measures are country neutral, but are believed to be a response to Member States' growing concerns over state-sponsored hacking groups in Russia, China, and North Korea attempting to undermine western democracies.