Cyber Week in Review: May 3, 2019
This week: New executive order for cyber talent in government; UK defense secretary fired amidst Huawei leaks; Facebook bans American far-right figures; Dutch intelligence agency names Russia and China as major threats; and, an increase in the NSA annual report of the number of unmasked U.S. identities.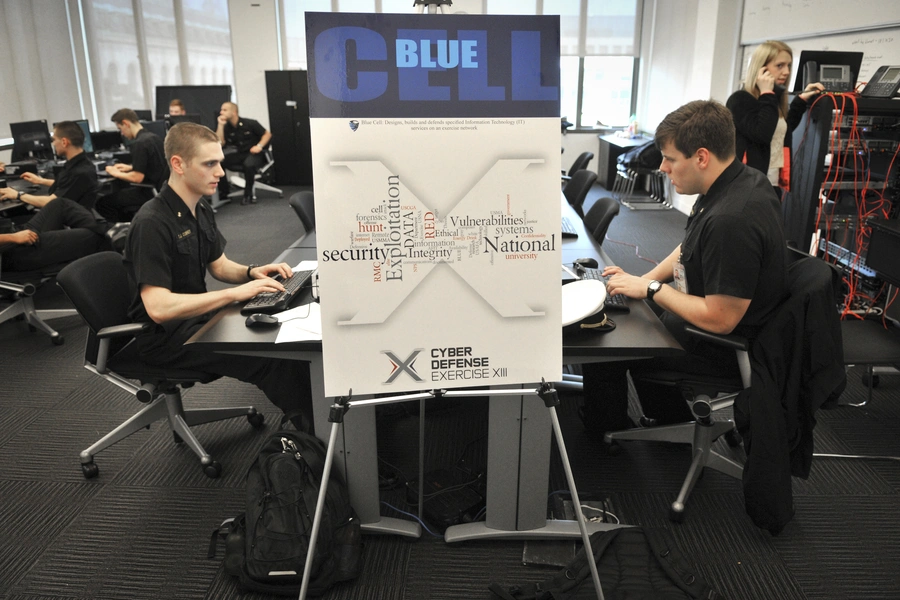 Here is a quick round-up of this week's technology headlines and related stories you may have missed:
The Future Vision for the U.S. Cybersecurity Workforce: : In recognition of U.S. cybersecurity workers' role as "guardians of our national and economic security," President Trump has signed an executive order aimed at training and retaining cyber talent in the federal government. One significant initiative mandated by the order is a rotational program for cybersecurity workers jointly developed by Department of Homeland Security (DHS), Office of Management and Budget, and Office of Personal Management that will allow employees to work at multiple federal agencies. While cyber initiatives such as the U.S. Chief Information Officer's Federal Cybersecurity Reskilling Academy or the DHS's Secretary Honors Program have existed for a few years, the executive order and a similar initiative passed by the Senate on Wednesday have brought employee rotation into the spotlight. The order will also establish a "President's Cup Cybersecurity Competition" for federal employees to identify top talent in the government, as well as requiring development of curricula and awards for K-12 cybersecurity educators.
UK Defense Secretary Sacked After Huawei Leaks: UK Prime Minister Theresa May fired defense secretary Gavin Williamson on Wednesday, claiming that Williamson was behind last week's leaked  reports that the UK would partially ban Huawei from its 5G networks. Williamson denies responsibility for the leak, which sparked controversy among Conservative Members of Parliament (MPs) and U.S. officials who have been pushing for a complete ban of Huawei devices. In related news, Bloomberg reports that Huawei routers, purchased by London-based Vodafone for its European customers as far back as 2009, contained backdoors that would have allowed Huawei to gain unauthorized access to Vodafone networks. The backdoors were allegedly discovered by Vodafone in 2011 but never fixed by Huawei. However, Vodafone has denied the existence of any Huawei exploits in its hardware. A Vodafone spokesperson said that there was "no evidence of any unauthorized access" and that the issues "were all resolved and date back to 2011 and 2012."
More Bans from Facebook: After banishing prominent UK-based white supremacist organizations in mid-April, Facebook is banning a number of far-right figures based in the U.S., including Alex Jones, Milo Yiannopoulos, Laura Loomer, Louis Farrakhan, and Infowars. The restrictions on Infowars are particularly strict, and any posts, groups, or events sharing or promoting Infowars content will be removed. Facebook and Instagram have become ground zero for anti-vaccination groups, political conspiracy theories, and Russian-backed election propaganda. The bans are evidence that Facebook has finally started taking misinformation on its platforms seriously. A spokesperson also stated the account removals were part of a long-running campaign to ban "individuals or organizations that promote or engage in violence and hate, regardless of ideology."
Trouble in the Netherlands: The Dutch intelligence agency Algemene Inlichtingen- en Veiligheidsdienst (AIVD) has claimed in its annual report that Russia and China have been conducting extensive offensive cyberattacks in the Netherlands. According to the AIVD, Russia has been targeting the Netherlands since Malaysia Airlines Flight 17 was shot down over Ukraine in July 2014. Russian campaigns include misinformation tactics about Flight 17, in addition to attacks against the Hague-based Organization for the Prohibition of Chemical Weapons and other Netherlands-based agencies. In response to these attacks, the Dutch government has stopped using Kaspersky antivirus software and has also collaborated with the FBI to investigate Russian interference in U.S. elections. Furthermore, AIVD says China is the greatest economic espionage threat to the Netherlands, as China has been targeting corporations in "technology, energy, and health" in an effort to boost its One Belt, One Road program.
Increase in the NSA's Unmasking of U.S. Identities: The National Security Agency's (NSA) latest Statistical Transparency Report shows that the  number of U.S. persons whose identities were unmasked to government agencies rose 75 percent  to 16,721 from 9,529 in 2017, while the number of foreigners targeted in 2018 also rose 27 percent to 164, 770. According to the Office of the Director of National Intelligence, the increase can be attributed to "an effort to determine the identities of victims of cyberattacks from foreign intelligence agencies." The surveillance program collected intelligence from international communications involving national security suspects and was conducted under the NSA's authority under the controversial Section 702 of the Foreign Intelligence Surveillance Act, which was renewed for six years in 2018. Recently, the NSA has recommended that Congress allow a similar program collecting domestic call and text metadata to lapse when it expires in December, although the White House may still seek renewal.