Game On: The NBA Runs Afoul of China but Scores Big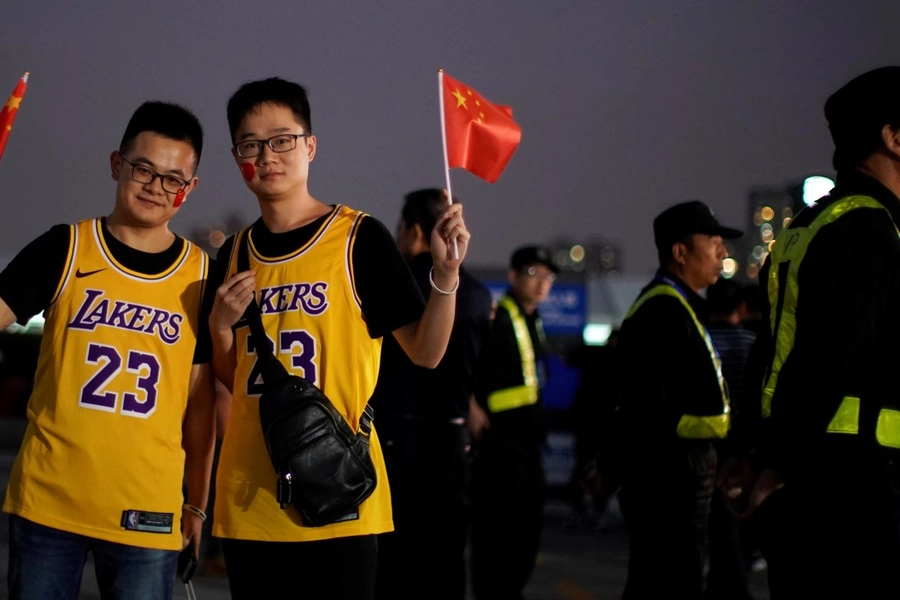 The facts are not in dispute. On October 6, Houston Rockets General Manager Daryl Morey tweeted: "Fight for Freedom: Stand with Hong Kong," igniting a political firestorm in Beijing. Other Rockets heavyweights soon weighed in. The owner of the team, Tilman Fertitta, quickly distanced himself from Morey's tweet, and one of the team's stars, James Harden asked forgiveness from China, stating, "We apologize. We love China." Other opinions also crowded onto the court. Notably, Brooklyn Nets owner Joe Tsai published an open letter later that same night cautioning that "…there are certain topics that are third-rail issues in certain countries, societies and communities. Supporting a separatist movement in a Chinese territory is one of those third-rail issues, not only for the Chinese government, but also for all citizens in China." Golden State Warriors coach Steve Kerr said he didn't know enough to comment on the "bizarre international story." The Chinese government, for its part, responded immediately by pulling all Chinese sponsorship of the Rockets (an NBA favorite in China and the home for nine years of China's basketball commissioner Yao Ming). In addition, state-run China Central Television (CCTV) revoked plans to broadcast two highly anticipated exhibition games in Shanghai and Shenzhen between the Los Angeles Lakers and the Brooklyn Nets; and several events and a press conference around the Shanghai game were cancelled, including one to raise money for the Special Olympics.
Despite this dispiriting turn of events, there is a bright spot. After a bit of fumbling, NBA Commissioner Adam Silver delivered an important set of remarks clarifying the association's position and sending an important signal to all the parties involved:
"Freedom of expression can engender very difficult conversations. But for those who question our motivation, this is about far more than growing our business. Values of equality, respect, and freedom of expression have long defined the NBA—and will continue to do so. As an American-based basketball league operating globally, among our greatest contributions are these values of the game… In fact, one of the enduring strengths of the NBA is our diversity—of views, backgrounds, ethnicities, genders and religions...with that diversity comes the belief that whatever our differences, we respect and value each other…"  
Silver's words matter at several levels. First, they make clear that all views, from Morey's to Harden's to Tsai's (and including Kerr's right not to comment) are welcome and should be expressed and understood with tolerance and civility. By championing the right to, and value of, such a diversity in viewpoints, Silver has elevated the NBA and delivered a much-needed reminder to all Americans about how to manage controversy in political discourse.
Second, knowingly or not, Silver became one of the first heads of a major U.S. corporation to take on China in the latter's efforts to use its market power to coerce international actors to comply with its political positions. The Philippines, South Korea, Japan, and Sweden have all faced politically motivated Chinese trade embargoes; virtually all multinationals are now under pressure to change the way they acknowledge Taiwan on their materials, websites, and even packaging to ensure that the island nation is not accorded status as an independent entity. And China has banned performers, including Richard Gere, Katy Perry, and Oasis, among others for their support of greater freedoms in Taiwan and Tibet. While a number of countries and individuals have refused to back down in the face of Beijing's threats, many companies have elected to comply with Beijing's demands in order to preserve access to the Chinese market. Yet the price of compliance is likely to get much higher. In its criticism of Morey's tweet, China's state-run broadcasting company CCTV stated, "We believe that any remarks that challenge national sovereignty and social stability are not within the scope of freedom of speech." As I wrote recently, Beijing is increasingly seeking to force multinationals to align their political values and priorities with China's. While Beijing's traditional priority in this regard has been sovereignty issues, it is easy to imagine political obeisance required on other potentially sensitive topics, such as the Belt and Road initiative, human rights and religious practices, labor and employment, or Internet governance. Any issue can become one that seemingly threatens social stability.
Finally, as the Trump administration seeks to navigate a new relationship with Beijing, the spirit of Silver's remarks should serve as a reminder of the value of rooting an argument in American principles and law. The United States began the trade war, for example, from a similarly principled position (excluding the President's focus on the bilateral trade deficit). It concentrated on holding China accountable for skirting or breaking international trade rules: stealing intellectual property, engaging in cyber economic espionage, coercing technology transfer, and putting in place non-market barriers to entry. Yet as the United States moves well beyond the parameters of righting trade and investment wrongs, it is losing both bargaining power with China and credibility globally.
Commissioner Silver's words merit attention not only because they are smart and right but also because they remind us more broadly of how Washington needs to conduct its relationships at home and abroad—with tolerance and respect and fundamentally rooted in American principles and values. It is hard to arrive at a clearer statement of not only what Silver wants the NBA to be but also what we all hope the United States can be. And perhaps there is one additional bright spot to be found. The Lakers-Nets game in Shanghai went on as planned. The stadium was full of Chinese fans who roared in anticipation every time LeBron James rolled down the court toward the hoop. Some things are truly universal.