Guest Post: Aid Ironies and Djibouti's "Invisible Undercitizens"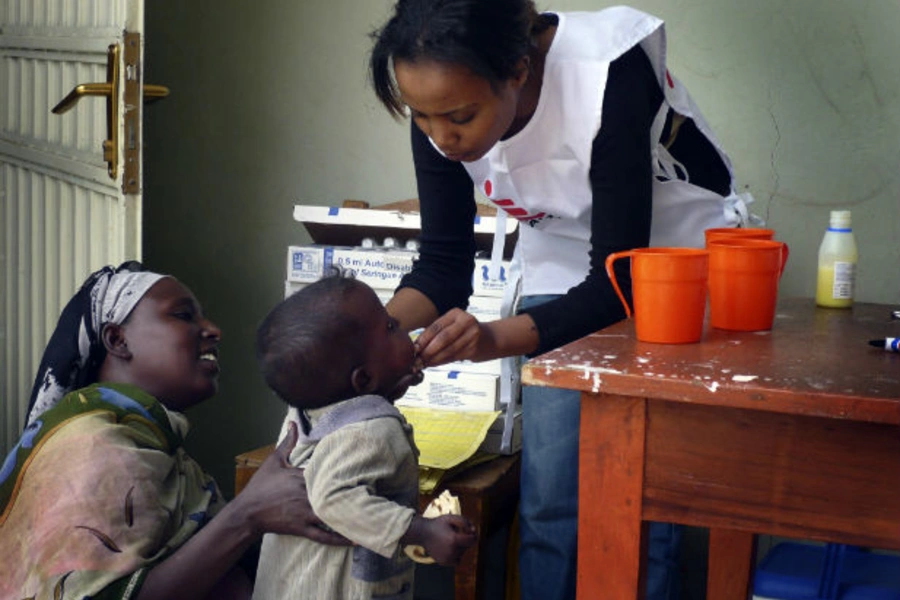 This is a guest post by Jim Sanders, a career, now retired, West Africa watcher for various federal agencies. The views expressed below are his personal views and do not reflect those of his former employers.
Returning from an early autumn vacation in Acadia National Park last year, we exited I-95 near Waterville, Maine to grab a Starbucks coffee at a nearby mall. Seeking a second opinion on my theory that the Subaru station-wagon was the state car of Maine, I approached a total stranger who was climbing out of his Toyota Prius. After affirming that, in fact, he had owned one himself, the man identified himself as Dr. David Austin, a local physician. He also mentioned his upcoming tour in Djibouti, as a Doctors Without Borders (Medecins Sans Frontiers, or MSF) physician, and explained that he had previously served in Sudan (Darfur) and Congo.
Having recently returned from the four-month tour with MSF in Djibouti, Dr. Austin was eager to speak about his experiences there. He worked in a tent hospital in the capital, which focused on treating malnourished children. Mortality is particularly high in that segment of the population. (In Djibouti, MSF expected a large refugee influx, but the flow of refugees into Djibouti failed to materialize, and so it developed a program specifically for malnourished children.)
The government of Djibouti had borrowed substantially from the World Bank to create a Center of Excellence facility, intended to address the problem of child malnourishment, but while the structure was built, it did not become operational. MSF, whose mission centers on providing aid in emergencies, eventually began to close down their tent hospital. A handover to another institution never occurred, yet every month, Dr. Austin said, more kids appeared needing treatment. "On paper," he said, "the government treats malnourished children, but in reality many children do not get treated."
Yet, as in his other African assignments, Dr. Austin felt buoyed by the people themselves, having previously remarked that, "There is a strong spirit of joyfulness in many Africans that I consider priceless." Djibouti's slums are worse than India's, he explained, where the poor hammer out tin cans and make nice shacks, and sweep the areas around them to keep them clean. In Djibouti, in contrast, the poor live in rag tents, amidst a sea of garbage. "If your child dies, MSF will provide you a ride home, with your dead child," Austin explained. "I went with one family [to take their deceased child home], driving forever through slums, until we reached a shack in the middle of nowhere."
But despite their circumstances, the people are "lovely, eager to talk, and full of energy." "There's a lot going on," he noted. Not least, a mini-Arab Spring, which has prompted a heavy-handed government reaction.