Making Chile Great Again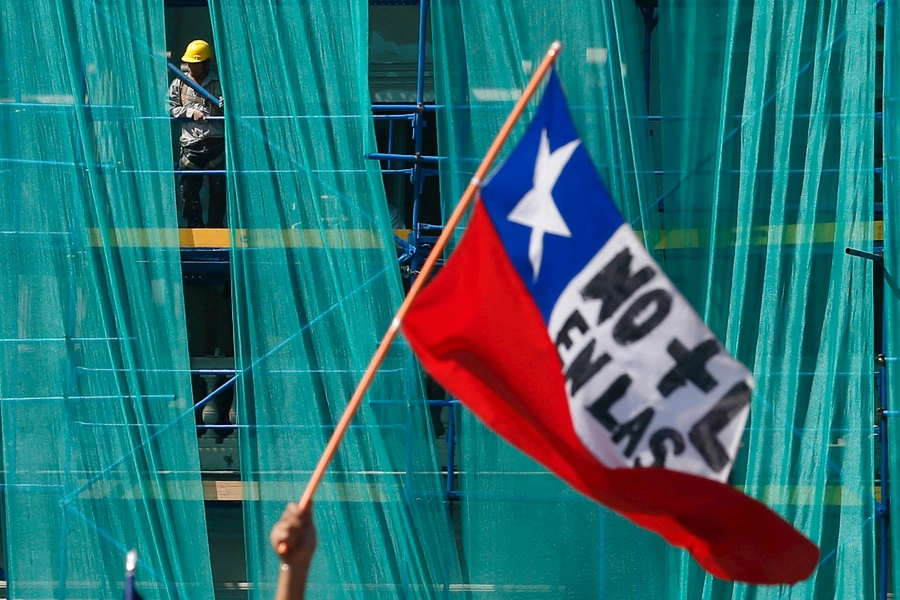 In my piece published this week on Foreignaffairs.com, I reflect on the end to Chile's exceptionalism and why, after three decades of democratic growth, protests now envelop the country. I argue that Chile's next president will have to find a more inclusive economic model, based on more than copper, if it wants to return to stable and prosperous growth, and reassume the exceptional mantle, in the future. You can read the first three paragraphs of the article below:
Since its return to democracy in 1990, Chile has been heralded as Latin America's exception. It has avoided the economic crises, populist governments, deep-seated corruption, and bitter social conflicts that have plagued other countries in the region. Instead, over the last 30 years Chile has boasted sound macroeconomic management; placid, stable, and almost boring politics; and generally restrained and strait-laced social manners.
Such steadfastness has served the nation well. Once one of the poorest countries in Latin America, in 2012 Chile moved into the World Bank's high-income bracket, making it one of only two nations in the region to break out of the so-called middle-income trap. Today Chile outranks its Latin American peers on measures of competitiveness as well as on human development indicators such as infant mortality and life expectancy. These successes, based on years of consistent and often rapid economic growth, have made Chile into a model for Latin American success.
Yet over the last half decade, this tranquillity has come to an end, and the economic and social consensus of the postauthoritarian years has crumbled. In the capital, Santiago, it is now common for hundreds of thousands of protesters to fill government plazas and block the city's main avenues. Miners, longshoremen, air traffic controllers, students, and public employees repeatedly shut down operations, leave classrooms, and walk off the job. And Chile's prosecutors and courts have upended its previously clean image by uncovering collusion and corruption among the economic and political elite.
View full text of article, originally published in Foreign Affairs.