Potential Dependency Oversight in U.S.-South Korea Chip Policy
Oversight by the United States and South Korea may open them up to an undesirable reliance on China for older semiconductors that remain critical to the global economy.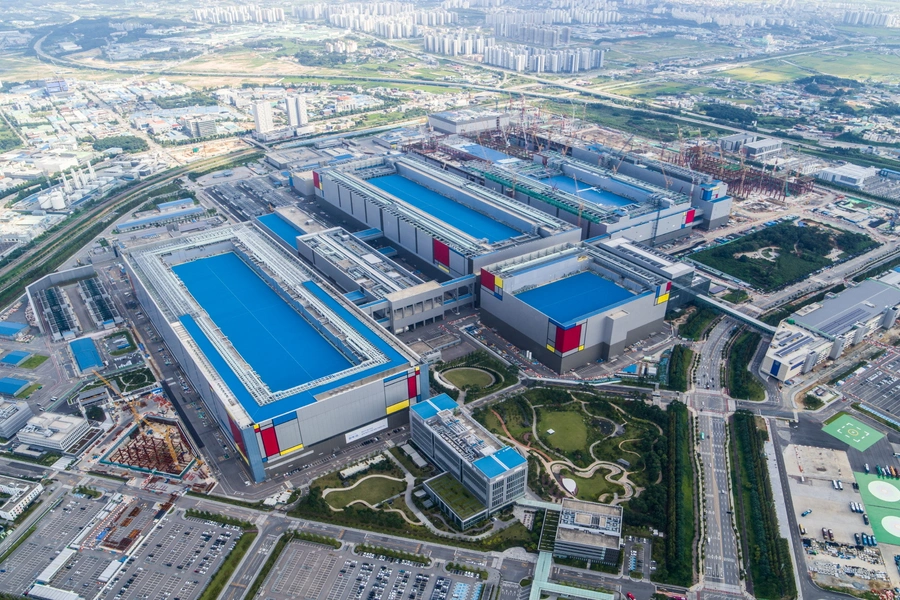 China is the world's largest semiconductor consumer, importing over $300 billion annually to support its technology sector. Overcoming this foreign dependency has been a top national priority. Under the State Council's 2014 Guidelines to Promote National Integrated Circuit Industry, China has been backing select companies with state-run funds, including the China Integrated Circuit Industry Investment Fund. Total Chinese government investments in the chip industry stand at around $50 billion. These efforts aim to meet the goals outlined in China's Made in China 2025 policy: semiconductor self-sufficiency rate of 40 percent by 2020 and 80 percent by 2030.
China is not alone in pursuing ambitious industrial policies to support its semiconductor industry.
Policymakers in South Korea responded to the global semiconductor shortages throughout the past two years by passing the Special Act to Protect and Foster National High-Tech Strategic Industry, which took effect on August 4, 2022. Under the law, firms producing designated "national high-tech items" including semiconductors will receive tax benefits, regulatory easement, and other preferential treatment to spur more research and development and increase production output. The National Assembly is now considering amendments to the Special Act to further expand benefits for the chip industry and semiconductor engineer training programs. It is important to note that South Korean government support for chipmakers predates this legislation. Private-public cooperation since the 1970s — notably through the Electronics and Telecommunications Research Institute — helped companies like Samsung and SK Hynix emerge as leading semiconductor firms today.
South Korean legislative effort will work in tandem with the multi-faced U.S.-South Korea semiconductor partnership and the U.S. CHIPS and Science Act, signed into law by President Joe Biden on August 9 that will provide $39 billion in domestic manufacturing incentives to chipmakers, including South Korean firms.
In China, benefactors of government subsidies – such as the Semiconductor Manufacturing International Corporation (SMIC) and Yangtze Memory Technologies (YMTC) – have been slowly catching up to their foreign competitors in manufacturing leading-edge chips.
SMIC now produces advanced 7-nanometer chips, establishing them as one of the few makers of high-performance computing chips. Chips produced with smaller nodes — measured in nanometers— operate faster and more efficiently. In the flash memory sector, YMTC has also obtained the capability to develop 232-layer 3D NAND chips, a comparable technological feat to its global competitors as increased density, achieved through stacking more horizontal layers of memory cells, enables greater storage capacity.
In comparison, Samsung — which has the second largest market share in contract chip manufacturing — recently started producing 3-nanometer chips, two generations ahead of SMIC's latest capability. SK Hynix, holding the third largest market share in flash memory chips, announced the development of the most advanced 3D NAND with 238-layers with plans to mass produce them early next year.
China remains far off from meeting its Made in China 2025 goals. In 2020, China produced around 16 percent of its domestic chip needs, although the figure included production from foreign companies' facilities in China. While that figure is expected to increase to 26 percent this year, it is unlikely that indigenous capability will reach the 70 percent target by 2025.
The acquisition of technical knowledge of chip fabrication alone had presented a significant challenge for Chinese firms in meeting their self-sufficiency goals. U.S. export control measures, however, have quashed any immediate-term ambitions of Chinese semiconductor firms to compete in leading-edge chip manufacturing.
The United States has completely blocked Chinese firms and any foundries operating within China from accessing advanced lithography equipment, including extreme ultraviolet lithography (EUV) machines, needed to make chips beyond the 7-nanometer level and to efficiently produce DRAM chips. The United States is also reportedly contemplating sales restrictions on equipment from U.S.-based companies LAM Research Corporation and Applied Materials that are essential for making NAND chips with more than 128 layers.
China may be nearly two decades away from indigenously replicating the capabilities of EUV machines. The most advanced lithography machine made by a Chinese equipment company makes chip production at only the 90-nanometer node possible. Beyond the technical knowledge of producing equipment that pushes the limits of physics, the need for highly specialized suppliers — such as the extremely flat mirrors from a German lens company exclusively provided to the Dutch manufacturer of the equipment — makes it unlikely that Chinese equipment companies will build advanced machines soon.
Shifting Gears
The success of U.S. measures to tightly control advanced chip-making may consequentially force China to double down on its ability to produce older and cheaper chips using mature technology and equipment. These "legacy" chips, which have been in global short supply in the past two years, are ubiquitously used in consumer electronics, cars, and small gadgets and are expected to account for 64 percent of global chip consumption in 2022.
New investments in advanced semiconductor production in China have largely been suspended while mature manufacturing capacity continues to grow. Chinese chipmakers have been aggressively increasing purchases of manufacturing equipment with orders rising by 58 percent in 2021, marking the second consecutive year that China has served as the biggest equipment market. With the United States blocking sales of EUV machines, China-based firms purchased equipment such as older deep ultraviolet (DUV) and i-line machines, both used for less advanced chip production. While the United States is debating restricting some DUV sales to China, given its ability to be used to make 7-nanometer chips, machines crucial for legacy chip production do not appear to be in the crosshairs of the U.S. export control regime.
Chinese semiconductor fabrication plants added 500,000 wafers per month to the global supply of chips with nodes greater than 14-nanometers between September 2020 and November 2021. During this time, China added only 10,000 monthly capacities in more advanced chips. Additional legacy fabrication plants will be commencing operations in China soon. Last year, SMIC notably announced plans to invest $8.87 billion in building China's first gigafab for mature logic chips — a semiconductor fabrication plant with a capacity of at least 100,000 wafer starts per month — in the Lingang Free Trade Zone.
Chinese foundries, predominately producing 28-nanometer and older chips, have already increased their market share to reach 10 percent for the first time in the first quarter of 2022. In the low-end memory chip sector, analysts project that China will increase its global market share by up to 29 percent between 2020 and 2022.
Potential Legacy Chip Dependency
The current direction of semiconductor policy in the United States and South Korea appears to overlook the central driver of the growth of China's semiconductor industry. This oversight could potentially exacerbate U.S. and South Korean reliance on China-made chips since semiconductor policies in both countries provide limited financial support for legacy chipmakers. The CHIPS Act in the United States has only $2 billion — out of the total $39 billion figure — earmarked for legacy chip production. U.S.-South Korea semiconductor cooperation also centers on advanced semiconductors: both countries seek to enact export controls to protect leading-edge technology, and planned South Korean semiconductor plants in the United States will produce advanced chips.
Private sector investments have mirrored this trend. Most of the investments by leading U.S. and South Korean chip manufacturers are not intended for mature technologies, cautious about heavily investing in plants producing chips that sell for lower profit rates and are vulnerable to severe price fluctuations. What investments these firms have made in legacy chips have gone to foundries in China: Samsung and SK Hynix, for example, expanded their legacy operations by adding capacity in their respective plants in Xian and Wuxi. As each chipmaker carefully assesses how to best utilize limited resources to construct multi-billion-dollar foundries and take advantage of targeted government subsidies, a reversal of this investment trend appears unlikely.
Chinese companies will continue to invest more heavily in legacy chip production than their global competitors, helping China get closer to the Made in China 2025 goals. At the same time, control over an increasing portion of the legacy chip supply chains gives China additional leverage over the United States and South Korea at a time when global demand for chips with 28-nanometer or older nodes is expected to triple by 2030. China has so far been reluctant to launch punitive measures involving semiconductors as it remains highly dependent on foreign chip suppliers. However, as China increases its foothold in the legacy semiconductor market — through a combination of increased investments in its indigenous capacity and increased output from foreign firms' China operations — it may be willing to use chip exports as means to extract political concessions.
Maintaining control of the most advanced semiconductors will be crucial to checking Chinese economic and military ambitions and to ensure that the Chinese government-controlled firms do not frustrate either country's technological innovation. But the intense focus on the leading-edge sector by the United States and South Korea — absent attention to growing Chinese capacity in legacy chip manufacturing — may open up an undesirable reliance on China.
Chris Park is the former summer 2022 intern for Korea studies at the Council on Foreign Relations.