The President's Inbox: What Should U.S. Policy Toward China Be?
Each week I'm talking with two experts with differing views on how the United States should handle a foreign policy challenge it faces. These special episodes are part of CFR's Election 2020 activities, which are made possible in part by a grant from the Carnegie Corporation of New York.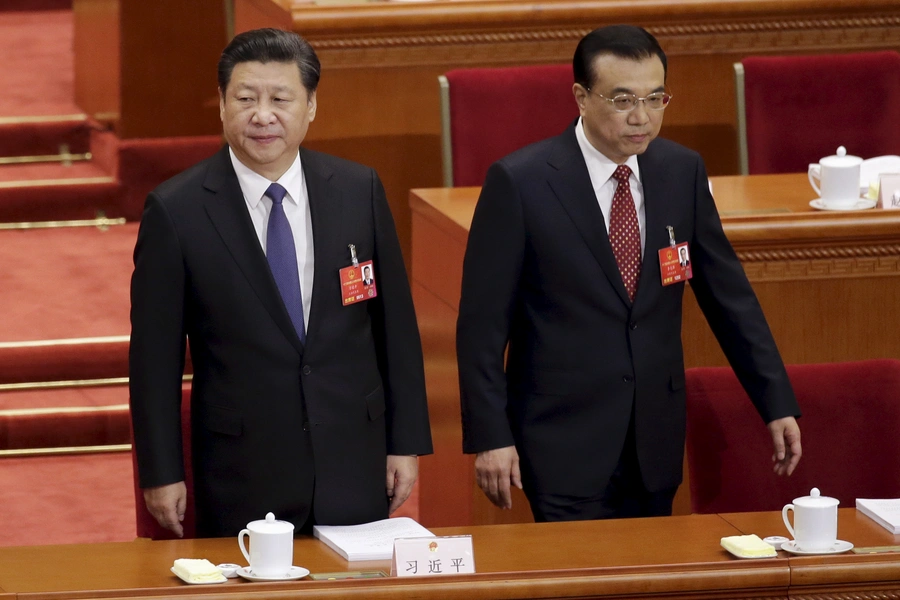 The latest episode of The President's Inbox is live. This week, I discussed U.S. policy toward China with Mira Rapp-Hooper, the Stephen A. Schwarzman senior fellow for Asia studies at CFR, and Michael D. Swaine, senior fellow in the Asia program at the Carnegie Endowment for International Peace.
Here are three takeaways from our conversation:
1. Competition has replaced engagement as the fundamental characteristic of U.S.-China relations. Starting with Richard Nixon's historic visit to China in 1972, the United States calculated that engaging China would serve long-term U.S. strategic interests, both by countering the Soviet Union and moderating Chinese behavior. China's more assertive foreign policy in the wake of the Iraq War and the Great Recession of 2008 undercut support in the United States for engagement. The National Security Strategy the White House released in December 2017 flatly stated that "China and Russia challenge American power, influence, and interests, attempting to erode American security and prosperity."
2. The nature of that competition is complicated. Extensive economic ties continue to give both Beijing and Washington incentives to cooperate. Likewise, on some security issues—think Iran or North Korea—Washington wants Beijing's help. But when it comes to the Western Pacific, the two countries are clearly at odds. China wants greater influence over what it sees as its neighborhood. Washington fears that means pushing the United States out of the region entirely.
3. Maintaining U.S. influence in East Asia requires having allies, but those allies have good reason to avoid alienating China. Countries like Australia, Japan, and Singapore look to the United States to ensure their security. But they look to China to keep their economies thriving. Not surprisingly, they worry about being drawn into a great-power conflict over which they have little say. If the United States intends to maintain its influence in East Asia, its strategy will need to take that reality into account.
Both Mira and Michael have written extensively about U.S. policy toward China. Mira contributed a chapter to the Aspen Institute's new report on U.S.-China relations, laying out a strategy she argues will enable the United States to prevent China from dominating Asia. Last month, she outlined the factors that could lead to an armed conflict in the South China Sea. Last October, Mira cowrote a piece that explored the debates about the scale of China's ambitions and the nature of the U.S.-China geopolitical competition. That same month, she coauthored another piece that assessed China's "complicated views on international order."
Michael noted last year on the fortieth anniversary of the normalization of diplomatic relations between the United States and China that the relationship between the two countries is at a crossroads. Last month, he argued that the United States should take four steps toward a smarter strategy for dealing with China. One of those steps is to fix America's economic and political problems at home. Back in March 2019, Michael cowrote a piece arguing that a Soviet-style containment strategy won't work with China. A month earlier, he warned of "the dangers of allowing the corrosive status quo to continue" in U.S.-China relations.
If you want to learn more about China, CFR.org has published backgrounders on many of the topics that Mira and Michael touched upon in the podcast, including the Belt and Road Initiative; China's entrance into the World Trade Organization; the global impact of "Made in China 2025"; the Trans-Pacific Partnership; China-Taiwan relations; China-North Korea relations; the status of democracy in Hong Kong; China's growing relationship with Africa; China's efforts to expand its soft power; the controversy over Huawei and 5G technology; the detainment of Uighurs in Xinjiang; and the structure of the Chinese Communist Party. You can brush up your knowledge about East Asia's modern history, politics, and economics with this module prepared as part of CFR's World 101 initiative. As part of our Election 2020 initiative, CFR asked the presidential challengers how Beijing's handling of the Hong Kong protests and its treatment of the Uighurs would shape their policies toward China. For an excellent deep dive into how the United States might recraft its policy toward China, check out my colleague Robert Blackwill's new Council Special Report, Implementing Grand Strategy Toward China: Twenty-Two U.S. Policy Prescriptions, which was released just last week. If you want to take a deeper dive into China, my colleague Elizabeth Economy has written the best book on how Xi Jinping came to dominate Chinese politics and why it matters—The Third Revolution: Xi Jinping and the New Chinese State. You can also keep up with what is happening in China—and Asia more generally—by following CFR's blog, Asia Unbound.
Margaret Gach helped in the preparation of this post.