Public Education in Brazil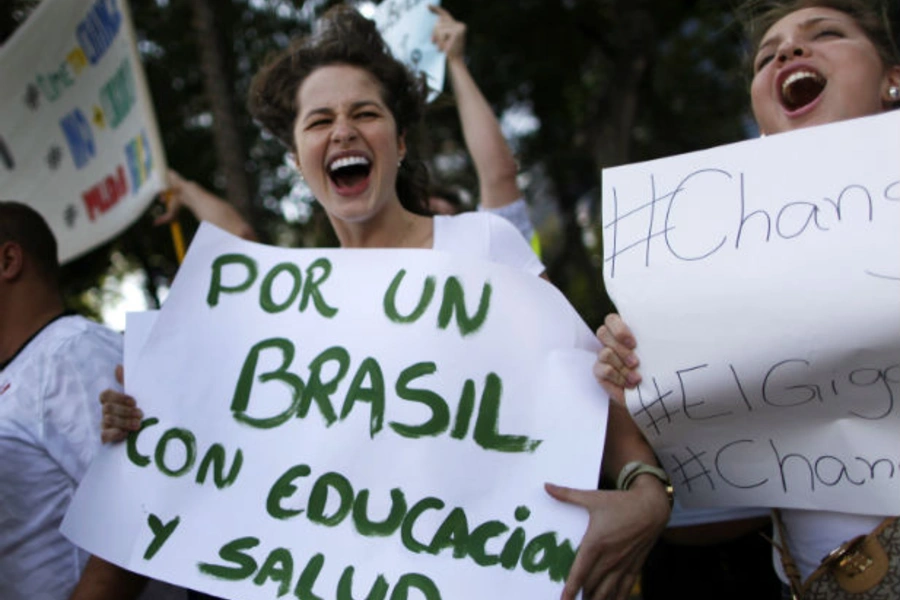 When people talk about what holds Brazil back, education tops the list (along with infrastructure). The poor quality of Brazil's public education system limits students' capabilities and adaptability, creates mismatches between workers' skills and companies' needs, and stifles productivity and entrepreneurship. These limits affect the entire economy—hampering economic growth, competitiveness, research & development, and even oil production (as Petrobras has struggled to find skilled workers for its pre-salt finds).
Brazil now ranks fifty-third (out of sixty-five countries) in reading, math, and science in the PISA exam, up from dead last in 2000 but still behind Mexico, Romania, Thailand, and Russia. But perhaps most striking in the education system are the country's great disparities. Brazil's several high quality public universities—including the University of São Paulo, an internationally recognized university—juxtapose a notoriously weak system of primary and secondary schools.
In part it has to do with funding. A sizable chunk of the federal education budget—some 5.5 percent of GDP—goes to tertiary education. Brazil spends almost five times more per college student (with its free public university system) than per elementary school pupil. This top heavy investment disproportionately benefits the rich, whose children perform better on the university entry tests after spending their elementary, middle, and high school years in private schools.
The lack of money at the lower levels has translated into too few elementary and secondary schools. With more pupils than classrooms, Brazilian students rotate through schools in shifts, with some attending class for just four hours a day. There are also not enough teachers; with twenty-three Brazilian children for every elementary school teacher, far above the OECD average of fifteen.
Brasilia began to address this lopsidedness in the years following democratization. President Fernando Henrique Cardoso created a National Education Plan, which worked to systematize the nation's sprawling school network. He redirected educational resources toward the lower grades, and improved access to and attendance at primary schools through programs such as Bolsa Escola, which pay poorer families to send and keep their kids to school. At the university level, Cardoso's administration introduced the first racial quota system.
President Lula further increased educational funding—now through Bolsa Familia—more than doubling government spending per student, and opened over 200 technical schools. President Rousseff has followed suit, allocating 75 percent of pre-salt oil reserve revenues to fund Brazil's education system.
Today Brazilians stay in school longer than ever, and nearly double the number of young students go on to graduate from college compared to previous generations. Comparative results are improving as well, with Brazil's international PISA scores slowly rising from the bottom.
Still, big challenges remain. Teachers have protested reforms that would mandate a forty-hour work week (right now only 6 percent of teachers work full-time), and create merit-based bonuses. Teacher absenteeism also remains pervasive, disrupting learning in 32 percent of schools in 2008. For now, though Brazil's education system is moving forward, many feel it is not moving quickly enough.