U.S. Offer of New China Trade Talks Should Be Taken Seriously
Big obstacles remain but surprise move offers hope.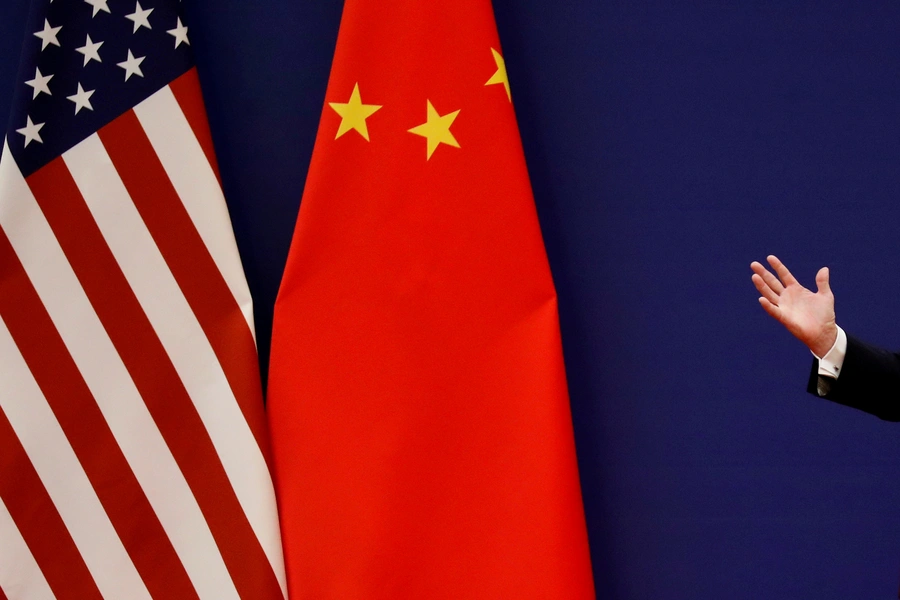 The U.S. decision this week to invite Chinese trade negotiators back for another round of talks could prove to be just another failed effort on the road to an escalating trade war. But more likely, it will instead be the start of a months-long—indeed perhaps years-long—effort to find a new accommodation between the two superpowers of trade. It is long overdue.
The Trump administration overture is a surprise to many. The president had been threatening, and most observers had been expecting, another quick escalation in the trade battle. Since last week, Trump has had the legal authority to impose tariffs on another $200 billion in Chinese imports, and he seemed poised to do so.
Instead, the administration now appears to believe that power has shifted, and that China is ready to negotiate on terms more favorable to the United States. After months with no negotiations, the administration has invited China's Vice Premier Liu He and a team of Chinese officials to a new round of talks that will be headed on the U.S. side by Treasury Secretary Steve Mnuchin.
Two things have changed. Most importantly, China has clearly been softened up by a first round of tariffs on $50 billion in imports, imposed two months ago. Despite the escalating trade war, the United States has seen continued strong economic growth, falling unemployment, and a healthy stock market. In China, by contrast, markets are down roughly 20% this year, there are signs of slowing growth, and Chinese leaders increasingly fear a flight of foreign investment as companies seek to avoid the U.S. duties.
In the past several weeks, Chinese officials have gone from threatening forceful retaliation against U.S. companies to cajoling those companies to stay; Guangdong Province, China's manufacturing heartland, is promising new incentives to foreign investors to offset any negative impacts from the U.S. tariffs. After miscalculating that Trump would not impose tariffs, or that Chinese retaliation against U.S. soybean farmers would force the president to back down, Beijing now recognizes that it holds a much weaker hand than it thought.
The second change is on the U.S. side. Trump has been emboldened by the imminent success of the North American Free Trade Agreement (NAFTA) renegotiation with Mexico and Canada. The sequence was similar. After months of inconclusive talks, both countries were shocked when the Trump administration in June hit them with tariffs on steel and aluminum (on national security grounds no less). And they were deeply worried by Trump's threat to do the same on automobiles, harming their most lucrative exports to the United States. Following a long hiatus in the negotiations, both Mexico and Canada came back to the table over the summer prepared to negotiate on terms favorable to Trump.
Last month the U.S. and Mexico resolved their differences, mostly importantly on trade in cars, and the U.S. and Canada are now close to doing the same. The Trump administration, to its credit, was willing to negotiate in good faith, backing off some of its more provocative initial proposals in an effort to find a deal. While the changes to NAFTA will not be dramatic, they are all ones sought by the United States. Mexico has admitted quite candidly that it made concessions simply in order to preserve access to by far its largest customer.
The China talks will certainly be far harder. Mexico and Canada send more than three-quarters of their exports to the United States. While the U.S. is China's largest export market, it accounts for under 20% of all Chinese exports. And Canada and Mexico are both neighbors and close allies of the United States; China is a strategic adversary and rising threat.
The issues on the table are also much harder. In NAFTA, what Trump most wanted was measures that would induce some investment away from low-wage Mexico back to the higher-wage United States, and a weakening of dispute settlement provisions. With China, the concerns on the table—from forced technology transfer to government subsidies aimed at giving China a leading role in the industries of the future—strike at the heart of China's economic model.
The industrial subsidies will be especially vexing. The Chinese goal under its now less publicly discussed "Made in China 2025" initiative is to use state subsidies to give Chinese companies a leading position in electric vehicles, biotechnology, artificial intelligence and other sectors that will form the commanding heights of the 21st century global economy.
The closest analogy was the successful European effort launched in the 1970s to build Airbus into a global rival to Boeing in the commercial aircraft industry, in no small part through generous government subsidies for research, development and the launch of new aircraft. The U.S. and Europe have been fighting and negotiating over Airbus for more than 30 years, with no resolution yet in sight.
So the U.S.-China talks will be hard and long, and the possibility of further escalating tit-for-tat tariffs is still a real threat. There will certainly be many bumps in the road. But serious negotiations are set to begin. On the table is the future not just of the U.S.-China trade relationship, but whether the world's two leading powers can figure out ways to avoid escalating conflict. The stakes could not be higher.
This article originally appeared on asia.nikkei.com.