Assessing the Potential Tensions and Outcomes of the Asia-Pacific Economic Cooperation Summit
The Asia-Pacific Economic Cooperation (APEC) meeting in San Francisco next month is unlikely to alter the United States' approach to regional economic integration and trade.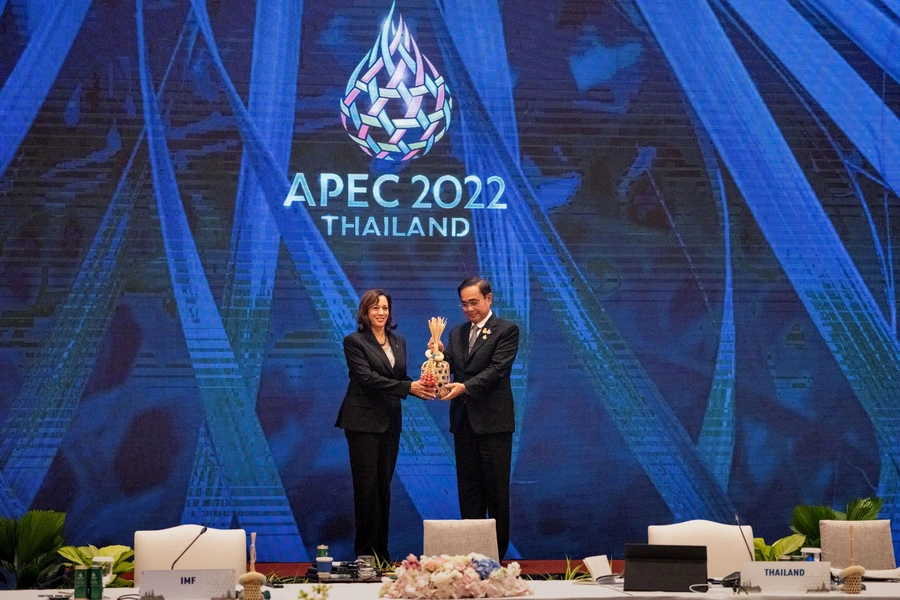 The upcoming Asia-Pacific Economic Cooperation (APEC) meeting in San Francisco, held from November 11-17, will be fraught with geopolitical tensions. According to the Joe Biden administration's summary, APEC is intended to be "the premier platform for the United States to advance economic policies in the Asia-Pacific region to promote free, fair, and open trade and investment and advance sustainable and inclusive economic growth." The statement notes that APEC's twenty-one member economies comprise about half of world trade.
The Biden administration's theme for the summit is "Creating a Resilient and Sustainable Future for All." However, this theme will likely be lost in the discussions. The United States' economic policy toward Asia has sorely disappointed many APEC members—even close allies like Japan. The administration has been unable to sell most APEC states on the utility of its Indo-Pacific Economic Framework for Prosperity, commonly known as IPEF. IPEF is the Biden administration's core economic initiative in the region and has some admirable components, like improving and making supply chains more resilient and boosting clean energy. However, it is not a trade deal, and it does not offer U.S. market access.
Given Congress' current dysfunction, a U.S. trade deal with Asian partners is highly unlikely. Compared to the robust regional trade integration already underway, led in part by China, South Korea, and Japan, with an assist from ASEAN, IPEF does not offer much economic benefit to Asian member states. Despite all the kind words that could flow from APEC, the Biden administration's stance on free trade and overall economic approach toward the region is unlikely to change.
Additionally, differing member-state views toward the Israel-Hamas war may also hinder the meeting's productivity. There is an enormous diversity of APEC members' views on the Middle East conflict—the regional forum includes the United States, Australia, and Canada, for instance—it also includes a range of countries for whom the Middle East conflict is not a priority. These states will not want the conflict to get in the way of APEC discussions, but this will be almost impossible to avoid. Other APEC members like Indonesia and Malaysia that have issued very tough statements about Israel's actions will likely press the Biden administration on its policy toward the conflict. This discussion will inevitably arise and could become a contentious issue at the meeting, though perhaps no more contentious than APEC's more direct problems with regional economic policy or concerns that the U.S.-China continues to deteriorate. If the latter happens, Southeast Asian states fear they will eventually be forced to pick sides.