Global Conflict This Week: U.S.-Backed Forces Target Eastern Syria
Developments in conflicts across the world that you might have missed this week.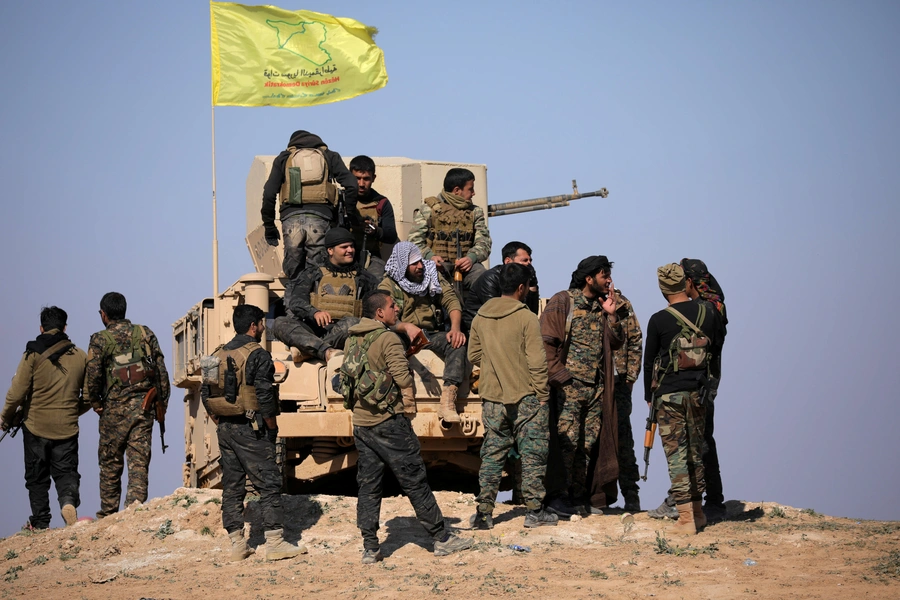 Welcome to "Global Conflict This Week," a series that highlights developments in conflicts across the world that you might have missed this week. Stay up to date on these conflicts and others with the online interactive, the Global Conflict Tracker, from the Center for Preventive Action (CPA).
Thousands Flee Town in Syria During SDF Assault
On Wednesday, nearly one thousand people fled Baghouz, the last town held by the self-proclaimed Islamic State in eastern Syria, as the U.S.-backed Syrian Democratic Forces (SDF) continued their assault for a fifth day. Separately, Israeli Prime Minister Benjamin Netanyahu confirmed a suspected Israeli drone strike in southern Syria targeting Syrian forces on Monday.
The reimposition of government control in Syria was included as a top tier priority for U.S. policymakers in this year's Preventive Priorities Survey. More on the civil war in Syria »
Ebola Death Toll Rises in DRC 
A report published by the Democratic Republic of Congo's health ministry on Monday noted that over five hundred people have died from the country's most recent Ebola outbreak that began in the North Kivu region last August. The latest spread of Ebola in the eastern DRC is the tenth such outbreak in the nation's history since 1976.
CFR Senior Fellow John Campbell discusses the effects of population density and conflict on the Ebola outbreak in the DRC. More on violence in the Democratic Republic of Congo »
Thousands in South Sudan Without Food, Clean Water
Officials in South Sudan's Yei River State reported that thousands of people who fled their homes as a result of recent fighting between government forces and the National Salvation Front do not have access to food and clean water. The Relief Rehabilitation Commission in Yei River County announced that as many as six thousand South Sudanese residents are internally displaced, while others continue to migrate into the northern region of the Democratic Republic of Congo.
Dan Sullivan, a senior advocate for human rights at Refugees International, discusses the humanitarian and displacement crisis in South Sudan. More on the civil war in South Sudan »
Developments in Afghan Peace Efforts and Elections
On Tuesday, Afghan President Ashraf Ghani called for a grand jirga traditional assembly to discuss Afghan peace efforts in the coming weeks. Ghani stated that leaders should determine the "scale of flexibility and the cost of peace."  Separately, on Wednesday, Ghani's government dismissed the national electoral commission and called for nominations for new members within a week. His announcement follows chaotic parliamentary elections that took place three months ago.