If NAFTA Ends, Ford's Move to China Will Be Just the Start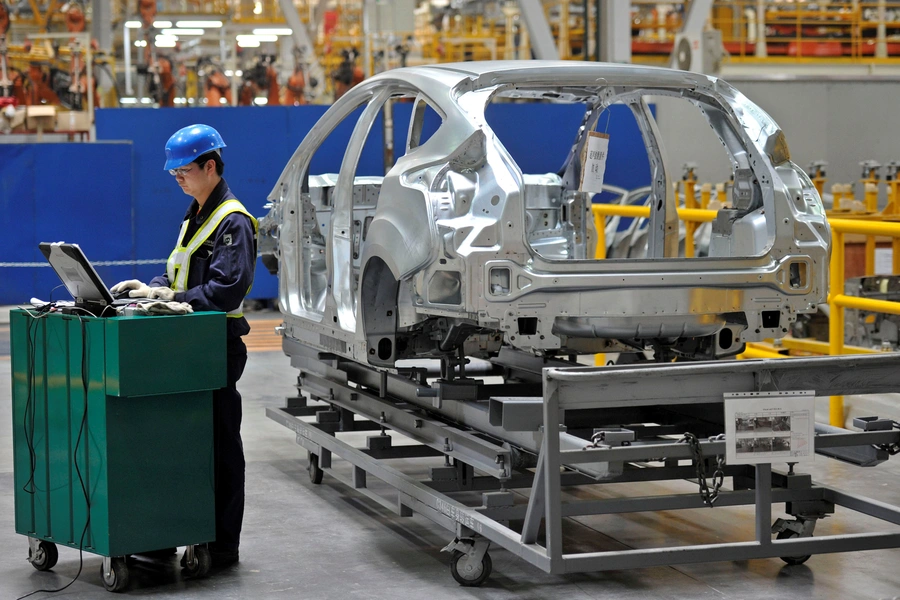 Ford announced this week that instead of building its new Focus – the best-selling car in the world – in a new $1.6 billion dollar Mexico-based plant, it will ship cars for North American customers from China.
Ford has promised that its decision won't reduce its workforce. Yet even if that is true, American workers will lose. Today the compact Focus uses steel from Wisconsin, axles from Oregon, seatbelts from Indiana, grills from Michigan, tire pressure sensors from Tennessee, front-side shafts from North Carolina and Ohio, and the list goes on. With the shift, these raw materials, parts and components will be sourced and put together in Asia, eliminating dozens of U.S. based suppliers, and likely costing many of their employees their jobs. While assembly was scheduled to move from Michigan to Mexico, that would have ensured ongoing American employment – as over 40 percent of the value of vehicles "made in Mexico" comes from U.S. factory floors and U.S. offices. For products imported from China – as the new Ford Focus will be starting in 2019 – this number is a negligible 4 percent.
Ford made the decision first and foremost for market reasons. China's 28 million vehicle market is the largest in the world. And while U.S. demand for smaller cars has faltered, in China it is growing at a robust 4 percent annually. Already nearly half of the million Ford Focus models sold each year go to Chinese buyers. Importing vehicles isn't an option as the United States doesn't have a free trade agreement with China, so cars coming from abroad face a stifling 25 percent tariff.
View full text of article, originally published in Americas Quarterly.