The Beleaguered U.S. Water System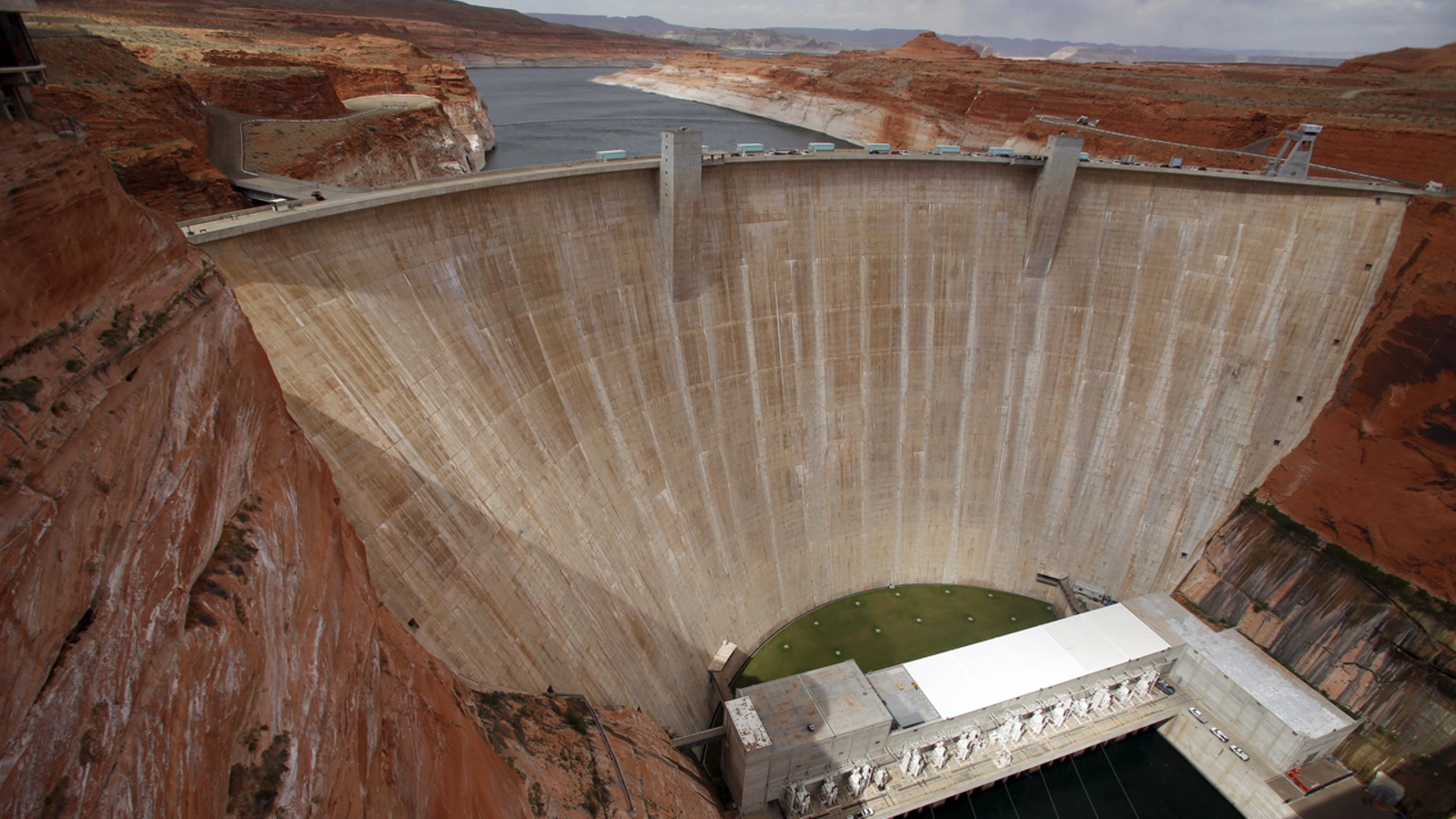 The U.S. water system, among the safest and most reliable in the world, is central to the nation's economy, but chronic underinvestment, increasing demand, and worsening droughts have revealed weaknesses.
July 18, 2017 12:40 pm (EST)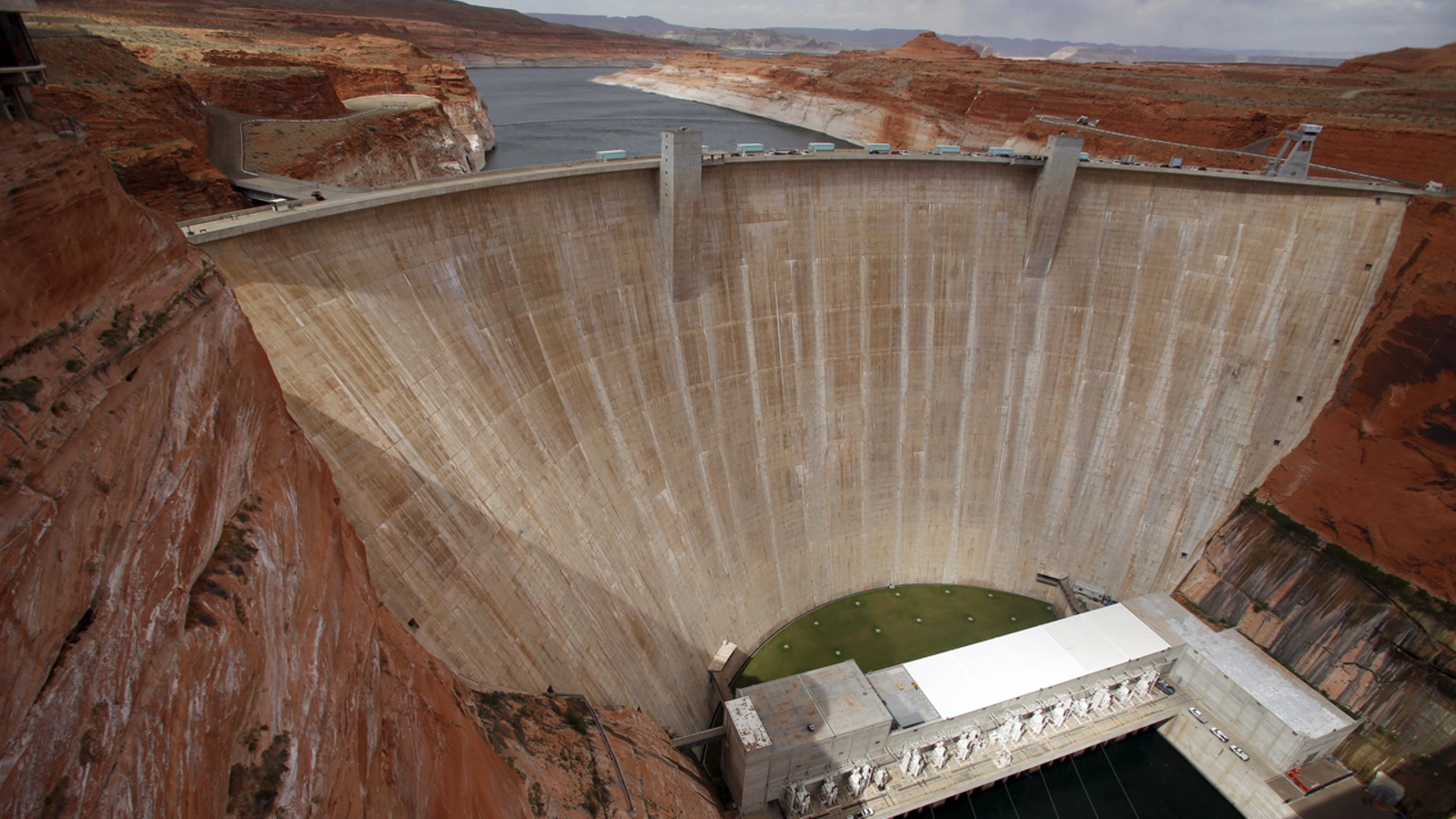 Backgrounder

Current political and economic issues succinctly explained.
This publication is now archived.
Introduction
The U.S. water system is a sprawling, complex series of networks with the mission of providing safe, reliable, and cheap drinking water to hundreds of millions of people. The nation's water system is also tasked with managing wastewater and contributing to hydropower, agricultural irrigation, and industries like oil, gas, and mining.
This network is under stress from growing populations, aging infrastructure, extreme weather patterns, and regulatory failures. While authorities struggle with public-health hazards, water utilities face budget squeezes, rising consumer costs, and overdue investment needs. Western states wrangle over water rights as drought and overuse deplete their rivers, reservoirs, and aquifers. Meanwhile, debate continues over the proper role of the federal government in regulating, as well as funding, the nation's water infrastructure—with Americans' access to water for drinking, as well as growing food and myriad other forms of commerce, at stake.
What role does water play in the U.S. economy?
Water access is central to every aspect of the U.S. economy. U.S. power generation uses massive amounts of water for cooling purposes, as does much of the technology and manufacturing sectors. Extractive industries like mining, refining, and fracking rely on large quantities of water, as does irrigation for crops and livestock. Studies by water utilities, engineers, and advocacy groups estimate [PDF] that making all the needed investments in U.S. water infrastructure would add $220 billion and 1.3 million jobs to the U.S. economy annually.
U.S. per capita water consumption is among the highest in the world, amounting to more than twice that of other industrialized nations like Germany, Japan, and the United Kingdom. According to U.S. Geological Survey calculations [PDF], power generation makes up half of the nation's water usage (although some of that water is recycled and thus not "consumed"). The next largest uses, farming and irrigation, make up 31 percent combined. Public consumption makes up 11 percent, while mining and industry comprises another 5 percent.
States whose economies are particularly tied to agriculture depend even more heavily on reliable water supplies. California, the country's largest food producer, uses nearly 80 percent of its freshwater for agricultural purposes. Severe drought, like the one that struck in 2014, cost the state more than seventeen thousand jobs and over $2.2 billion in economic losses.
How does the U.S. water system work?
In the United States, water provision depends on an extensive but decentralized collection of independent systems. There are more than 152,000 of these across the country, with more than 50,000 considered "Community Water Systems," defined as permanent structures that operate year-round.
Treatment of wastewater [PDF], whether used water from homes and businesses or runoff from streets and farms, is central to protecting the environment and the overall water supply. There are approximately 14,700 such treatment plants around the United States.
Taken together, the United States depends on more than one million miles of pipes to move the forty-two billion gallons of water used every day. Surface waters provide roughly 80 percent of the nation's water, with the remaining 20 percent coming from groundwater aquifers.
What condition is it in?
U.S. drinking water is among the safest and most reliable in the world, providing clean and inexpensive water on demand to hundreds of millions of people. Yet many experts say that challenges to both safety and affordability have been increasing as the nation's infrastructure ages.
Government agencies and independent experts agree that most U.S. water infrastructure, built more than fifty years ago, is reaching the end of its lifespan and requires massive new investment. The Environmental Protection Agency (EPA) estimates that the country will need to spend $632 billion over the next decade on infrastructure including pipes, treatment plants, and wastewater management facilities.
Private industry groups like the American Society of Civil Engineers (ASCE) say the costs could top $1 trillion. The ASCE also gives U.S. dams, which are the centerpieces of water management in many western states, a "D" grade, and estimates that rehabilitating them would cost $45 billion. Stanford University's Performance of Dams Program identifies thirteen thousand U.S. dams that pose a "high hazard" of failure.
The 2015 lead contamination crisis in Flint, Michigan, has raised alarm over the nearly ten million lead pipes estimated to remain in service around the country, and led to increased lead testing that has found at least 278 schools with unsafe levels of the metal. Lead exposure, which is particularly dangerous for children, can lead to brain damage and developmental problems. Other chemicals such as arsenic raise the risk of cancer, while bacteria can transmit disease. Federal regulators have also struggled to keep pace with new types of chemicals and other toxins entering the water system, particularly diffuse sources of pollution such as runoff from farms or urban streets.
How can improvements be paid for?
It remains unclear how the projected fixes can be funded, as estimated costs often surpass the budgets of the utilities and local municipalities that bear the primary responsibility for maintaining water systems. At the same time, federal support has dried up: according to Congressional Budget Office numbers, the federal contribution to national water infrastructure spending has fallen from 63 percent of the total in the 1970s to just 9 percent in 2014.
As the Congressional Research Service explains [PDF], this is largely because over that time federal support has shifted from grants to low-interest loans. Some analysts have pointed out that there is currently not enough of this financing available to cover the outstanding needs, and that rural and low-income municipalities in particular have struggled to pay back their loans.
Many utilities in the Midwest and eastern states are seeing reduced revenue from declining customer bases as populations in some cities decrease. As a result, they have been forced to raise prices, leading to a crisis of water affordability for tens of thousands of low-income residents in Baltimore, Detroit, Philadelphia, and elsewhere. Researchers at Michigan State University found average water prices have risen 41 percent over the past five years, making water costs for fourteen million American households "unaffordable" according to EPA budget benchmarks.
At the same time, western Sunbelt states with drought and water scarcity issues are seeing rapid population growth, with Arizona and Nevada ranking as the fastest growing in the country. Experts warn that this strains utilities' ability to meet rising demand and places increasing pressure on rivers, reservoirs, and groundwater sources.
How is supply regulated?
Water legislation in the United States divides regulatory responsibility between the federal government and the states. The 1972 Clean Water Act (CWA) and the 1974 Safe Drinking Water Act (SDWA) are the two major federal laws governing the nation's water quality. Under both laws, the federal government, through the EPA, sets pollution limits and regulations for all discharges into drinking water supplies, including surface waters and wastewater treatment output, while states are responsible for day-to-day implementation and enforcement.
Efforts to expand the EPA's regulatory reach have proven controversial, dividing those who oppose greater federal powers and those who accuse the EPA of lax enforcement. In 1991, the EPA issued the Lead and Copper Rule, which requires utilities to test water samples from "high risk" buildings and take measures to reduce lead exposure. (Authorities in Flint ignored many of these requirements, and some face criminal charges, up to felonies including manslaughter.)
Many environmental groups and consumer activists say that regulators are stretched too thin to carry out proper oversight, and that testing procedures for lead and other contaminants are not sufficient. Many schools in New York, New Jersey, and elsewhere, for instance, had passed lead inspection tests for years, but more stringent testing carried out post-Flint revealed dangerously high lead levels.
According to an analysis by Erik Olson, director of health programs at the Natural Resources Defense Council (NRDC), only 11 percent of violations of the Lead and Copper Rule in 2015 resulted in EPA enforcement actions, and penalties were applied in only 3 percent of cases. A 2017 NRDC investigation found that nearly one in four Americans get their water from a system with reported violations of the Safe Water Drinking Act. Since 2006, the EPA's drinking water enforcement office has lost 15 percent of its budget and a tenth of its staff. While nationwide lead poisoning has fallen since lead was removed from gasoline starting in the 1970s, a Reuters analysis of state and federal health data found that nearly three thousand communities, accounting for over ten million residents, had lead poisoning rates of over 10 percent between 2005 and 2015—more than twice the level found in Flint. Rates went up to 50 percent in some distressed inner cities.
What is the Clean Water Rule and why is it controversial?
In February 2017, President Donald J. Trump signed an executive order to begin rescinding an Obama-era EPA regulation known as the Waters of the United States (WOTUS) Rule, or the Clean Water Rule. The regulation had become a flash point for Congressional conservatives, farmers, and other industry groups opposed to greater federal oversight of the nation's waters.
The rule was an attempt by the EPA to clarify which bodies of water come under the regulatory jurisdiction of the Clean Water Act. The original law gives the federal government authority over the "navigable waters" of the United States, a term that was not clearly defined and led to uncertainty over whether wetlands, streams, ponds, and other small bodies were included. In 2001 and 2006 the Supreme Court rejected EPA attempts to define the CWA in a manner that would have brought almost every surface water source and wetland in the country under its jurisdiction. In 2015, the Obama administration finalized a new rule that effectively expanded EPA authority and imposed permitting restrictions on construction, farming, and other commercial activities that were previously exempt.
The updated regulation drew lawsuits from states and local interests, and in October 2015 a federal appeals court ordered a nationwide stay on the implementation of the rule. With the Trump administration's review of the WOTUS Rule underway, the future of EPA jurisdiction over U.S. waters is to be determined.
What other agencies are involved in water management?
While the EPA is the primary regulator, a number of other federal agencies are deeply involved in managing the nation's water supply, illustrating the complexity of a system with multiple as well as overlapping jurisdictions. Most notable are:
The Interior Department's Bureau of Reclamation, which built and operates numerous large-scale water projects across western states, including the Hoover and Glen Canyon Dams on the Colorado River.
The U.S. Army Corps of Engineers, which falls under the purview of the Defense Department, also carries out large-scale engineering projects, but with a focus on navigation and flood control.
What are the main water scarcity flash points?
Many U.S. states, particularly in the hot, dry Southwest and plains regions, regularly grapple with water scarcity and often prolonged drought conditions.
The Colorado River, in particular, has become a major source of concern. Seven states—Arizona, California, Colorado, Nevada, New Mexico, Utah, and Wyoming—share its water, which is collected in a series of reservoirs by massive dams and then distributed according to an agreement nearly a century old. More than two thirds of people in southwestern states—nearly forty million people—rely on the river for drinking water. More than 70 percent of the river's water supply goes to farming and agriculture, supporting nearly six million acres of farmland.
Authorities say that climate change and a growing population are making the Southwest's water consumption rates unsustainable. Lake Powell and Lake Mead, the Colorado River's two largest reservoirs, currently hold less than half of the water their designers intended them to, partially due to overoptimistic estimates of the river's size.
Recent severe droughts, including a 2013–2015 dry period some specialists estimate [PDF] to be the most severe in a thousand years, have placed pressure on local governments to respond. Some cities, like Las Vegas, have cut per capita water consumption through conservation, water recycling, and cash incentives for reducing usage. States like California and Texas are pursuing new sources of salty groundwater than can be used for some crops and livestock.
Waste and inefficiency are major concerns, as critics contend that Americans in desert areas use far more water than those in places like Israel or Australia, and that billions of gallons are wasted due to poor infrastructure and federal incentives for farmers to grow water-intensive crops like rice and cotton in desert climates.
Groundwater sources, too, are under pressure, especially in the Great Plains. The Ogallala Aquifer is a 174,000-square-mile underground freshwater source that spans eight states, providing water for one-fifth of all cattle, corn, cotton, and wheat in the country. Scientists estimate that 30 percent of the aquifer has already been drained, with another 40 percent expected to disappear in the next fifty years. They warn that without conservation efforts, more efficient technologies, and better crop rotation, the region could face a production crunch.
What is the role of Congress?
In addition to passing the legislation that gives the EPA its authority to regulate the nation's waters, Congress controls the purse strings for a swath of water-related projects. A primary role is to authorize financing for water projects through what are known as the State Revolving Funds. Since its creation in 1987, the Clean Water State Revolving Fund has provided states with over $111 billion in low-interest loans. A separate fund [PDF] focused specifically on drinking water systems, established in 1996, has received $20 billion from Congress.
Some in Congress have proposed various mechanisms for increasing federal contributions to the water system. The Water Infrastructure Finance and Innovation Act (WIFIA), passed in 2014, established a new federal loan program for drinking water treatment, wastewater, water recycling, and drought mitigation projects. In 2017, Senate Democrats proposed a $1 trillion infrastructure spending bill that would include $110 billion for water-related projects. Other proposals include a national infrastructure bank, an idea praised by both President Trump and Democrats in Congress, but which has yet to materialize.